The Acer Aspire E5-575G-53VG is a very popular 15-inch laptop that packs a lot of great features for a very good price. Acer has a good reputation and, as it is the case with this laptop, often builds computers that offer great value at a good price. This often comes with a few compromises, but in this case they are very few as you'll see in this Acer Aspire E5-575G-53VG review!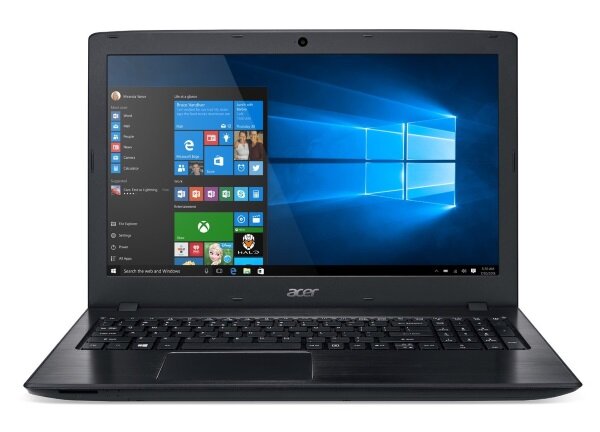 Unbeatable value for a laptop at that price
BEST FOR
Home office
Students
Casual gaming
PROS
Great value for price
Good graphics and Full HD screen
Battery life
Fast SSD Hard Drive
CONS
Narrow viewing angle
Plastic frame
9.4
Awesome laptop with lots of value
Quick Specs - Acer Aspire E5-575G-53VG Review
Intel i5 processor with 8 GB of RAM
15.6" Full HD anti-glare screen with NVIDIA GeForce 940MX
250 GB SSD
Battery life up to 12 hours
DVD drive
1.19" thick / 5.27 lbs
Price range: $$
Detailed Acer Aspire E5-575G-53VG Review
The Acer Aspire E5-575G-53VG is a very quiet laptop that offers good performance, good graphics – an actual video card – and a full HD screen that looks great. These features will allow you to play games; at that price, it's not always the case. One of the drawbacks is that the screen has a narrow viewing angle, so if you are 2 or 3 people watching a movie, it might be a problem.
It also has a fast SSD that will boot your computer in seconds and make your computer seem much faster compared to normal hard drive.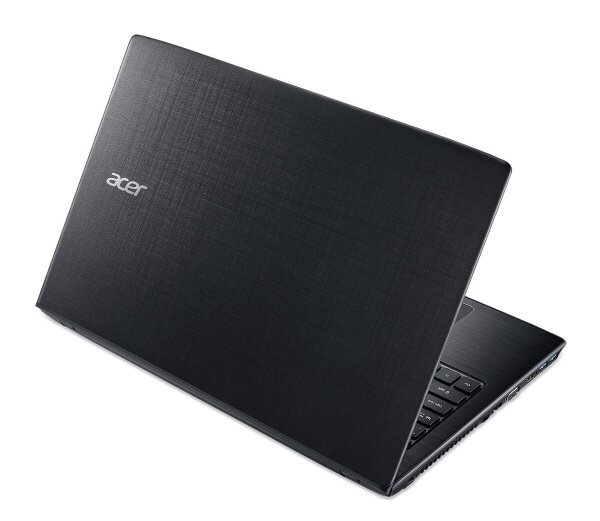 Performance
The Acer Aspire E15 5-575G-53VG has an Intel i5 processor which is more than enough for most users. While it's not the latest and fastest of processors, unless you're using it for movie editing or high-resolution image editing, you won't need more.
With 8GB of RAM, it has plenty to do everything you need and to run Windows 10 smoothly. It's also good to know that the Acer Aspire E5-575G-53VG also has another empty slot if you ever need more RAM in the future.
Design
The Aspire E5-575G-53VG has a plastic frame that is actually quite sturdy. I've been using the same kind for a while now and it does feel solid, but of course you cannot really compare it to the more expensive metal laptops. But at that price, you have to make some compromises.
The design is quite modern and the weight and size are respectable. While it's not the lightest laptop, it is quite decent for a 15″.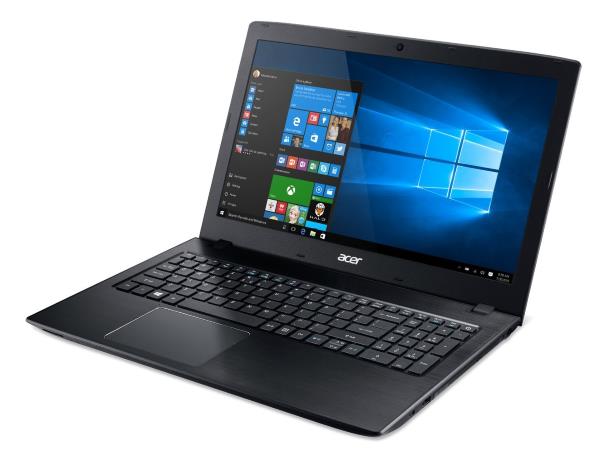 Graphics
Contrarily to a lot of laptops, this one comes with a 'real' video card that will allow you to play video games. You might not be able to play the latest shooters at high resolutions, but it will be enough for the casual gamer.
The screen is Full HD with a resolution of 1900 x 1080 that has an anti-glare finish for you to be able to work outside or in a bright room. One problem is that the screen has narrow viewing angles. It's not a big problem if you are working solo right in front of the computer, but might be an inconvenient if you want to watch a movie with a friend (but in that case, you might just want to project it to a TV screen, thanks to the HDMI connector).
Hard Drive
The SSD hard drive will definitively make you feel like you have a very fast computer. At 256 GB, it is bigger than most laptops of this price – I think that 128 GB is usually not enough for a normal use – and it's usually enough for most people if you store most of your pictures and music elsewhere. This laptop also has a second hard-drive slot if you decide to install a bigger hard drive.
Battery
Acer claims that the Aspire E5-575G-53VG will last 12 hours on a single charge, but you should probably expect around 8 hours, which is very good nonetheless.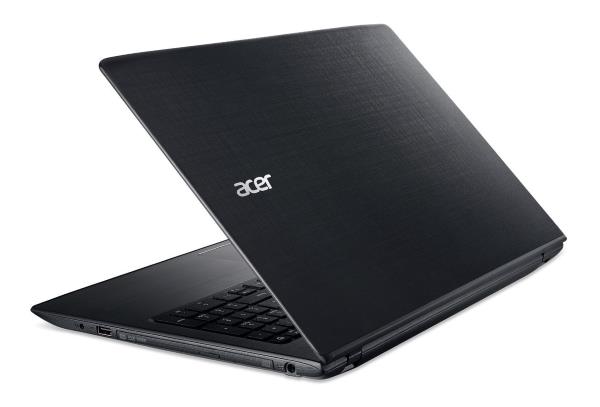 Keyboard & Mouse
I really love the ACER keyboards and this one comes with a backlit one, very useful for those last minute presentations you have to finish in bed. It is also equipped with a numeric pad.
Sound
While the sound system is not bad, don't expect to host a party with those speakers. Let's say that it is decent for this type of laptop. The speakers are located on the bottom of the laptop, so the surface on which it bounces will affect the sound quality. Fortunately, their software helps in creating a better sound quality.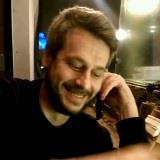 Erik is the owner and main editor of lptps.com. He has been working in computers and information technology for more than 20 years. He's a business analyst, developer, and avid traveler.