I've recommended the Asus K501uw quite a lot lately because it's really a quality laptop that delivers a lot of value. It's perfect for someone who needs a 15-inch laptop with power but still wants to carry it around easily. With its top of the line technical specs, it's really a powerful machine and, doubled with its GeForce video card, it makes for a decent gaming machine. All that under 4.5 pounds. Not bad!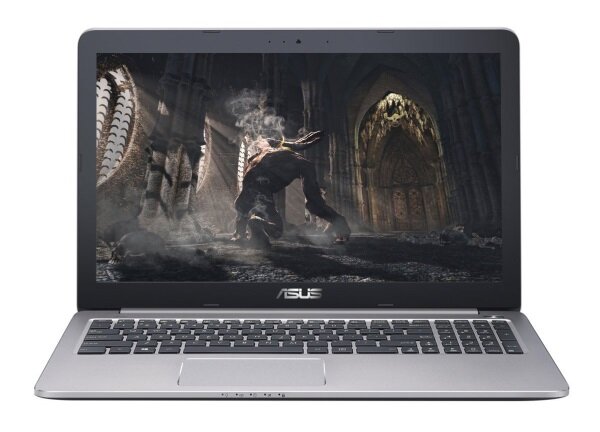 Affordable Power and quality
BEST FOR
PROS
Powerful with dedicated video card
Good Value
CONS
Not the greatest battery life
86%
Power, quality and value
QUICK SPECS
15.6" screen (1920 x 1080) with GeForce GTX 960M
Intel i7 with 8 GB of RAM
512 GB SSD
Up to 7 hours of battery life
0.85" thick / 4.4 lbs
Price Range: $$$$
Detailed Asus K501 Review
If you are looking for a lightweight 15-inch laptop with a good graphic card at a reasonable price, the Asus K501uw is one of the best choices you can make. Asus really managed to build a great value, powerful and quality laptop. It has great features – HD screen, 512GB SSD … – and they managed to keep the weight low and the frame quite thin.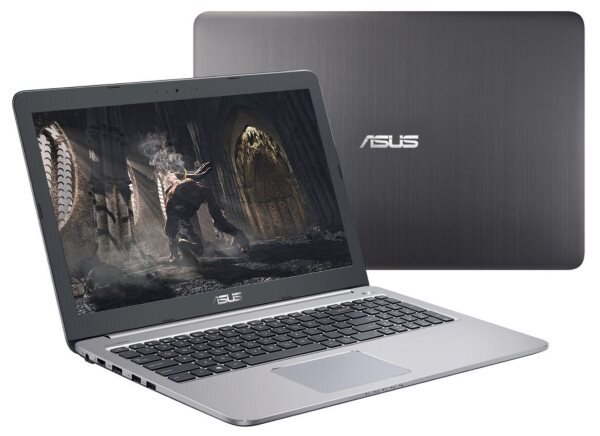 Design
The brushed aluminium design looks quite good, but it doesn't really stand out. Just a good looking laptop. The body is sturdy even if it's only 0.85″ thick and under 4.5 pounds. I think they've made a pretty good job here!
Performance
Performance is top of the line on the Asus K501. You get one of the fastest processors on the market – an Intel i7 2.5 GHz – and 8 GB of RAM. For 97.2% of the population, that more than enough (yes indeed, I did just make up that number). That will be plenty to do pretty much anything you throw at him, including video editing and gaming.
Graphics
This Asus is equipped with a good 15.6″ HD screen (1920 x 1080). While it's not the best of the market, that screen is pretty good and satisfying for that category of laptop. You might get a better screen with some of the competition, but they're also more expensive. It is also matte so bright rooms are less of a problem.
With its NVIDIA GeForce GTX 960M video card, the Asus K501ux is a pretty good entry level gaming laptop and will allow you to do video and image editing.


Storage
A fast 512 GB SSD hard drive. Plus 4 USB ports – two 2.0 and two 3.0 -, a 2-in-1 card reader and an HDMI connector. You'll have enough storage and connections.
Battery
It won't win an award for the longest battery life, but they still put a decent one in it. The manufacturer says it will last up to 7 hours, so you might expect between 5 and 6 hours. Not the greatest, but still decent for a powerful laptop.
Audio
You won't host a party with those speakers, but for playing games, watching movies or listening to music, the sound system is still pretty good. The speakers are located underneath the frame, so it sounds better when it bounces on a hard surface.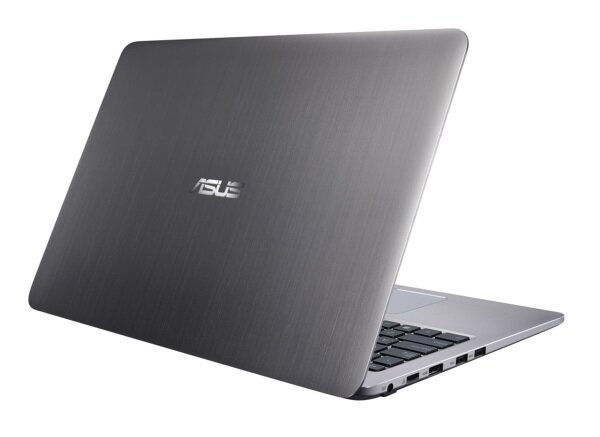 Keyboard & Mouse
The Asus K501uw has a full-size keyboard plus a numeric pad. The keyboard is backlit and the track pad support multi-gesture. Both pretty good.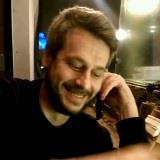 Erik is the owner and main editor of lptps.com. He has been working in computers and information technology for more than 20 years. He's a business analyst, developer, and avid traveler.