Have a look at the best 13-inch Laptops rated by the experts of LPTPS.Com!
Note that this is an old post.

For up to date information, see the newest article on the best 13-inch laptops.
Depending on your personal experience, when you think of a laptop, you may imagine a diminutive model that is hardly big enough to be taken seriously. Perhaps you remember a laptop you once had that involved lots of squinting and likewise ensured your wrists always touched when you typed. Fortunately, this doesn't have to be your experience in the future. 2015 is gearing up to offer all kinds of impressive 13-inch laptops, like the ones below, each of that feature a generous 13 inch screen. So don't shy away from laptops because of a few bad apples. Instead, consider the following.
1. Toshiba Kirabook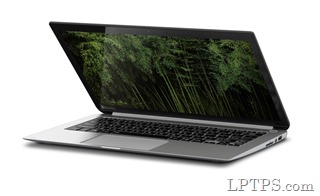 Although a screen like this may seem bulky, nothing could be further from the truth when you're working with the Toshiba Kirabook. This laptop is only 0.7 inches thick and weighs less than three pounds. Yet, this model is also plenty durable. Take it on the go as you please and you'll be impressed how well its pressed magnesium allow cover is able to hold up to normal wear and tear. If you're switching over from a MacBook Air, you'll experience a material 100% stronger than the aluminum of your old model. Honeycomb reinforcement adds greater rigidity to this laptop which certainly makes it the best 13-inch laptop in 2015.
| | |
| --- | --- |
| Processor | Intel Core i5 |
| RAM | 8 GB |
| Storage | 256 GB SSD |
| Graphics | Mobile Intel HD Graphics |
| OS | Windows 8.1 |
2. Apple MacBook Pro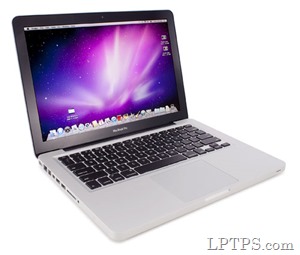 With the very popular MacBook Pro, Apple didn't let a single inch go to waste on this 13.3'' screen. That's because it comes with an IPS retina display that ensures the crispest picture currently possible. The minute you hold a MacBook Pro, you'll notice two things: first, that the aluminum body on this laptop is built to last thanks to its aluminum construction. Second, its symmetrical design makes it easy to pack this model away and use it on tabletops, your lap or just about anywhere else. There are plenty of great and innovative features in MacBook Pro which definitely make it one of the best 13-inch laptops. Other laptops often feature tapered designs that can make it cumbersome to use.
| | |
| --- | --- |
| Processor | 2.6 GHz Intel i5 |
| RAM | 8 GB RAM |
| Storage | 256 GB Flash Drive |
| Graphics | Intel Iris Graphics |
| OS | X Mavericks |
3. Apple MacBook Air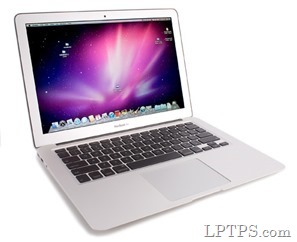 The MacBook Air clocks in at just three pounds, yet still has the beautiful aluminum body. Apple is known for using in order to keep their models safe and sound. Although the MacBook Air isn't very large, you'll get 12 hours of battery life from it, meaning that its small size isn't the only reason taking this laptop on the go is easy. OS X Mavericks provides you with iTunes, Maps, Safari, iBooks and much more, all of which contributes to a more enjoyable experience. With Apple's AirPort time Capsule, you also have unlimited backup potential for all your important work.
| | |
| --- | --- |
| Processor | 1.4 GHz Intel i5 |
| RAM | 4 GB |
| Storage | 256 GB Flash Drive |
| Graphics | Intel HD 5000 |
| OS | X Mavericks |
4. Acer Aspire S7
The CineCrystal LED-backlit display on the Acer Aspire S7 makes good use of every inch of its 13.3'' screen. It's also built with multi-touch functionality, meaning you can run Windows 8 and other programs that require you to swipe, poke and pinch the screen. This models 4-cell lithium polymer battery is good for seven hours of battery life too. Despite weighing only 2.87 pounds, this laptop still comes with built-in speakers supported by Dolby Advanced Audio v4 technology, for superior performance. Combined with the screen size, this makes it perfect for the HD webcam that comes mounted on the frame. Overall, it's undeniably among the top 5 best 13-inch laptops.
| | |
| --- | --- |
| Processor | Intel Core i7 |
| RAM | 8 GB |
| Storage | 256 GB SSD |
| Graphics | Intel HD 4400 |
| OS | Windows 8 |
5. HP Spectre 13t-h200 x2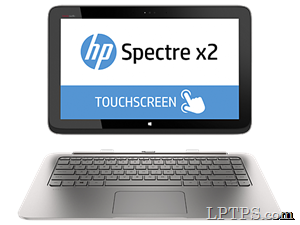 The HP Spectre 13t-h200 x2 features a beautiful touch screen display that is great for utilizing Windows 8. This will also come in especially handy when you decide to detach the screen and use the Spectre 13t-h200 x2 simply as a tablet. Battery life on this HP laptop can last six hours, but eight is possible depending on what you're doing with this model (its combined battery life is listed as nine hours). With a handy track pad and very comfortable keyboard (which is also backlit), there's plenty to love about using this beautiful laptop, aside from your tablet options.
| | |
| --- | --- |
| Processor | Intel Core i5 |
| RAM | 4 GB |
| Storage | 128 GB SSD |
| Graphics | Intel HD Graphics |
| OS | Windows 8.1 Professional |