This is an old post for the best budget laptops in 2013.

Look at the most recent post on budget laptops for more recent information.
These days it is a dream of almost everyone to hold the best laptop with best features and standard price such as Apple MacBook. However, buying an expensive laptop is not possible for everyone so there are people out there who are looking for best budget laptop and are ready to sacrifice few features like HD display, long battery life, etc. Luckily, these kinds of low budget laptops don't really have to be so bad; there are plenty of best options even if you are tight on budget. Nowadays, even low price laptops come with the latest hardware in it due to huge competition between laptop brands.
Before buying a budget laptop for yourself you need to know about your essential needs, in case you want to use this laptop for playing high definition games then just forget about this article and check out my article of cheap gaming laptops under $500. But if you're happy to use it for simple and less heavy tasks like browsing, music, etc. then I'd say go for it. Anyways, listed below laptops are as good as any other regular ones and the reason behind their price being so low might be because laptop manufacturers and brands have realized that budget laptops are only devices that can be sold swiftly.
Note: Our list of best budget laptops is updated as new affordable notebooks arrive in stores.
10. Acer Aspire V5-571P-6642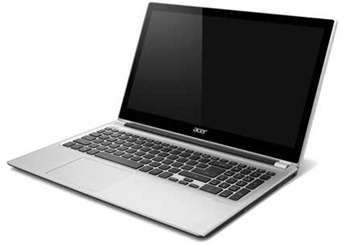 Best thing about this touch screen laptop from Acer Aspire V5 series is that it comes with a very powerful processor, Intel Core i5 and that too for an extremely affordable price. Only reason for this laptop being so low on the list is its battery life which claims to last for about 5 hours but in reality it doesn't last that long. Anyways, I am sure you're going to love its specs which are 1.7 GHz i5 Intel Core processor, 6GB RAM, 500GB hard drive, 128 MB Intel Graphics 4000 and Genuine Windows 8. Other than cool specs, this 15.6-inch touch screen laptop comes with CD/DVD RW, one 3.0 USB port and two 2.0 USB ports. I'd recommend this device to anyone who is looking for a budget laptop with latest features such as third Generation Intel Processor and multi-touch screen which can support up to 10 fingers at a time.
9. Lenovo G580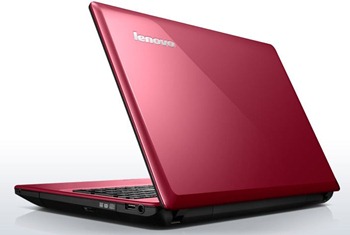 Lenovo G580 is a 15-inch laptop which can be truly ideal if you're looking for laptop that fits your budget. Since it was designed in late February, 2013 it comes with all latest hardware specs such as Intel Core i3 processor, 4GB DDR3 RAM, 500 GB hard drive and Windows 8. Currently it is available in only one color which is dark brown and this device is mostly known for its keyboard which is entirely made of metal and not plastic. If we talk about performance it can be blazingly fast thanks to its 3rd generation i3 processor which can also handle high definition games. In case you feel RAM is low then you can upgrade it to 8GB and this laptop can also be great for watching HD videos since Intel HD 4000 graphics are integrated within motherboard.
8. Acer Timeline Ultrabook M5-481TG-6814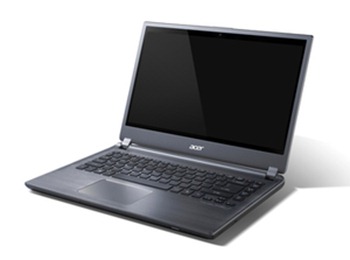 This stylish 14-inch ultrabook from Acer Timeline series is designed to be the best budget ultrabook and is available in a very special color, Gun Metal Gray. As an ultrabook it is extremely solid and delivers best performance even while playing games. This 14-inch laptop comes with 4GB DDR3 RAM, 500GB hard drive, 2.6 GHz Intel Core i5 processor and 1GB NVIDIA GeForce GT graphics card. Anyways, I am not sure if this device will fit in everyone's budget since its price is around $700 but that's what ultrabooks usually cost and surprisingly for a very low price you're getting amazing specifications. You must have already been impressed after watching its pictures but you're definitely going to love it much more after getting it in your hands thanks to its slimness and it feels extremely lightweight plus solid. I'd recommend this budget laptop to people who keep travelling around.
7. Toshiba Satellite P845T-S4305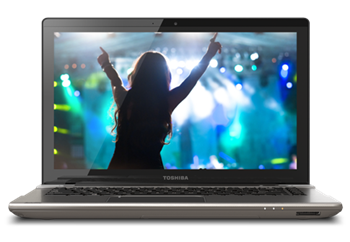 Yet another 14-inch ultrabook in this list of budget laptops and I am lot more impressed with this one compared to the one listed above thanks to its touch screen display. It comes with i3 processor, 4GB RAM, 500 GB hard drive, CD/DVD RW and three 3.0 USB ports. This laptop already includes genuine Windows 8 within it so if you're not already using it you might want to learn it. Not many laptops these days weigh about 4.3 pounds so you're getting an extremely lightweight notebook for a decent price. According to most of reviews on Amazon its touchpad and keyboard are very comforting and touchscreen display plus Windows 8 work together extremely cool. Price of this ultrabook is currently set to around $500 and if you're good with that then go for it since you won't find any better than this.
6. Samsung NP355E5C-A01US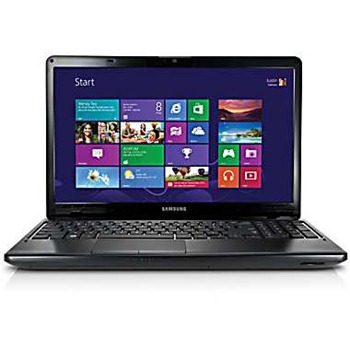 Samsung NP355E5C-A01US is mostly chosen by people who are extremely low on budget since it costs only around $350 and comes with all latest specs such as Windows 8and 15.6-inch HD LED display. Unlike other cheap laptops this one has clear sound and screen is bright. Let's see its specs, AMD Dual Core processor of 1.7 GHz, 4GB DDR3 RAM which you can upgrade to 8GB, 500GB hard drive and 1.3 megapixel HD webcam. Anyways, it's hard to believe that you're getting this entire laptop for such a low price and that too from a huge brand like Samsung. I think this laptop from Samsung should be awarded as the best value laptop and only low end on it is its processor but I guess RAM can make it up for that. This one is highly recommended to people who are looking for a laptop under $400.
5. Lenovo IdeaPad U310 43752CU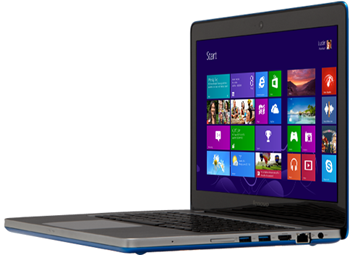 The Lenovo IdeaPad U310 43752CU is one of the best-selling ultrabooks out there and I guess that is because of its price and super cool color, Graphite Gray. It features 4GB RAM, Intel Core i3 Processor, 32GB SSD, 500GB regular hard drive and Windows 7. Overall, it's a good ultrabook which you can use for home or business; it is lightweight, solid, fast and comes with the entire set of features. Perfect for anyone who keeps travelling and I'd recommend using a mouse with this ultrabook to make it simple to work on 13-inch screen.
4. HP Pavilion g4-1215dx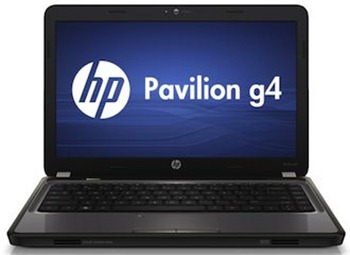 The HP Pavilion g4-1215dx is a 14-inch laptop that can be great for everyday basic use. Since it is from HP Pavilion series you don't have to worry about the performance and features but the only low end of this laptop is its processor which is Dual Core 2.5 GHz. Other than that it has 4GB RAM, 320GB hard drive, Radeon HD graphics card and Windows 7. I have personally used this model when I was in college and I was pretty much satisfied, it surely is a budget laptop. You can make it even better with adding extra 4GB RAM(that's what I did) but it's great for browsing, emails, chatting and little gaming. You just can't ask for more than what it already offers. Overall, it is portable, user-friendly and nicely designed for extremely low price.
3. Lenovo IdeaPad U400 099328U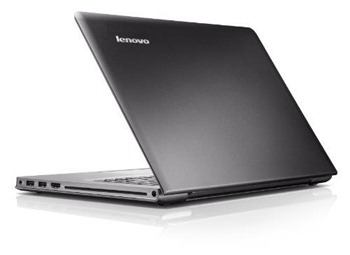 The Lenovo U400 099328U is especially built to be the budget ultrabook and is pretty much swifter than others on this list. Best thing within this laptop is its trackpad which is really large and spacious. Just like all other ultrabooks this one is also very thin and honestly not many laptops can be compared with it when it comes to thinness. Overall, it's stylish and looks cool with dark gray. These days many ultrabooks look alike MacBook but this one isn't one of them, it is totally unique and definitely stands out of crowd. Let's check out specs, i3 processor, 4GB RAM, 500GB hard drive and 1GB RAdeon HD graphics card. I expected backlit keyboard in it but anyways, all in all, it's a top quality and classy laptop.
2. Dell Inspiron i14z-2501sLV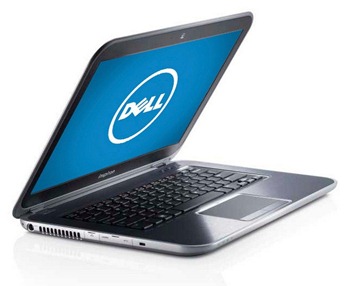 Notebooks from Dell Inspiron series are mostly known for high-end performance and this one of course is no exception. Currently this model is available in two colors, red and silver. It features i3 processor, 500GB hard drive, 6GB RAM and Windows 7 64-bit. I prefer buying this laptop in "Moon Silver" color because that's what looks extremely stylish and the red one looks pretty much childish. Other than all cool specs, it comes with an excellent battery backup which lasts for about 6 hours. I have friend who's been using it for more than a year now and never actually had any trouble. So if you are looking for some sleek, affordable yet powerful laptop for everyday use then this is what I recommend.
1. HP Pavilion dm1z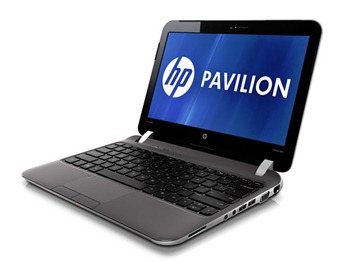 The HP Pavilion dm1z is one of those laptops that are mostly called by term "Netbook" or "Mini Laptop". Anyways, in this list I don't care what people call it or for what it is known for, all I care about is its price, specs and value is what I think are the best. Specs of this 11.6-inch laptop are 250GB hard drive, 3GB RAM, AMD processor and Radeon HD IGP graphics card. The notebook itself is designed nicely and looks classy. For such a low price like $400 this laptop can handle HD games, videos, multi-tasking and best of all is its battery life of 9 hours. Luckily, I already have a MacBook Pro but if I was looking for a budget laptop then without any doubt this is the one I'd go for.