This is an old post for on best budget laptops in 2015.

Look at the most recent post on budget laptops for the latest information.
The nice thing about mobile technology today is that it's increasingly small and cheap. There are certainly plenty of expensive, high-end laptops available today, but they aren't necessary to do the majority of regular computing tasks. Moreover, it can hurt your wallet quite a bit if you buy a higher-end laptop that you don't need. Fortunately, there are quite a number of laptops in the budget category that will satisfy the needs of most people. Even the cheapest laptops today offer a very smooth and usable experience, some even offering a touchscreen to go along with Microsoft's latest operating system.
Most of the popular laptop manufacturers offer some kind of budget-category machine, and most of them in 2015 will likely run Windows 8, letting you run pretty much any Windows application you desire. In any case, most of the functions that people require today are either inside a web browser or it involves software such as Office and other productivity suites, tax preparation software, and so on. Even then, more and more of this functions are moving online. And for the purposes of web browsing and basic productivity work, budget laptops will work just fine. Among the manufacturers that offer cheap laptops are ASUS, Acer, Dell, Lenovo, and Microsoft. So get excited and scroll down to check out the best budget laptops of 2015.
10. Acer Chromebook C720-2800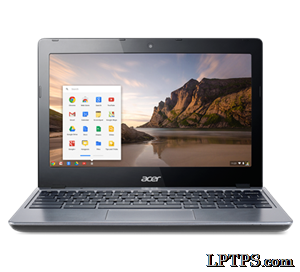 The Acer C720 is essentially an updated version of the C710 and yet another one of budget laptops in 2015, offering much-improved battery life and upgraded hardware specs. As mentioned for the C710, it's mainly focused on web browsing functionality, and for that purpose it runs extremely smoothly. Most importantly, its price of $249 makes it an extremely good value. It includes an Intel Celeron-2955U processor clocked at 1.4 gigahertz, 4 GB of memory, 16 GB of solid state storage, Chrome OS, up to 8 and 1/2 hours battery life, and an 11.6-inch display. For the miniscule price that you pay, you may be surprised at the kinds of tasks it can do, especially with modern web technologies.
9. Microsoft Surface 2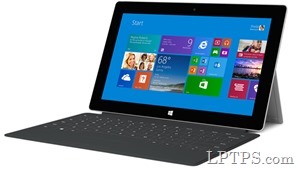 A great device to consider when looking for a modern, sleek design without spending so much money is Microsoft's Surface tablet. Their Surface 2 in particular can act as both a tablet and a laptop with its included stand and fold-out keyboard. Something significant to note, however, is that it runs Windows RT 8.1, which is a version of Windows designed for different processor architecture. It does not allow you to run normal Windows applications. It is a solid performer with its NVIDIA Tegra 4 processor, 2 GB of memory, 32 GB of storage, and a 10.6-inch screen. And for its price of $509, it's hard to go wrong with this tablet if you only need more basic functionality.
8. Lenovo ThinkPad Edge E431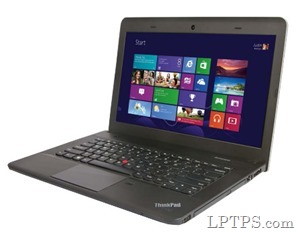 One of Lenovo's more business-oriented lines of laptop is the ThinkPad series, which was acquired from IBM many years ago. The E431 in particular offers quite a bit of power for a price of $483. It includes a Core i3-2348M processor clocked at 2.3 GHz, 2 GB of DDR3 memory, 320 GB hard disk storage, a 14-inch display, and a copy of Windows 7 Professional. Most notable is the fact that it still includes Windows 7 in favor of Windows 8. This is a common characteristic for Lenovo's business-focused laptops, and it makes sense considering that Windows 8 doesn't offer a whole lot over 7 in terms of productivity, though you can still upgrade if you so choose.
7. Lenovo IdeaPad N581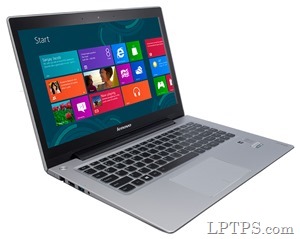 The IdeaPad is one of Lenovo's other plain-style, straightforward series of laptops. The N581 in particular is a very competent machine in terms of specs, and runs neck and neck with other laptops in the $500 category. Included is a Core i3-3210M processor clocked at 2.5 GHz, Intel HD Graphics 4000, up to 5 hours of battery life, 750 GB of hard disk storage, a DVD burner, a 15.6-inch display, and a copy of Windows 8. One little disadvantage of this laptop model is its 5.71 pound weight. It's not a deal-breaker, and is about on par with other laptops of its size, but it can be a little on the heavy side when carrying it around for a while.
6. Lenovo G580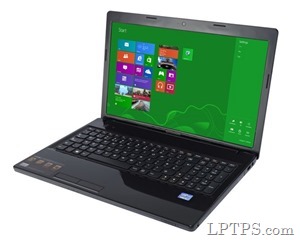 Lenovo is a company known for its solid, dependable, and straightforward laptop designs, and the G580 is one that continues this tradition quite nicely. It certainly is one of the best budget laptops in 2015 and can be purchased brand new for about $570 and refurbished for $389, offering an Intel Core i3-3110M processor clocked at 2.4 GHz, 4 GB of memory, 500 GB of hard disk storage, up to 5 hours of battery life, Intel HD 4000 graphics, a 15.6-inch screen, and a copy of Windows 8. The only thing it lacks is a touchscreen, which is slightly disappointing considering the higher price of this laptop, but it's nonetheless a great performer with solid build quality.
5. Dell Inspiron 15 I15RV-6190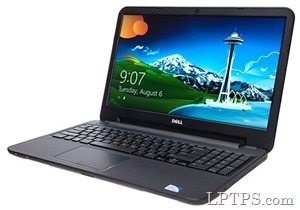 If you want a Dell laptop that's a little bit smaller and cheaper, look no further than the Dell Inspiron 15. It has fairly similar specs to the 17-inch model with its Pentium 2117U processor clocked at 1.8 GHz, 4 GB of DDR3 memory, 500 GB of hard disk storage, a copy of Windows 8, and a 15.6-inch screen. It also has two USB 3.0 ports and an HDMI output. The best part is that it's one of the cheaper laptops mentioned so far with its $427 price tag. It strikes a good balance between size and amount of horsepower.
4. Dell Inspiron 17-3721
In a slightly higher price category than the sub-$500 models is the Dell Inspiron 17-3721. The main advantage of this laptop is its size—it has a rather sizable 17.3-inch screen, making everything very clear and readable. Beyond that, it includes a Pentium 2127U processor clocked at 1.8 GHz, 4 GB of DDR3 memory, 500 GB of hard disk storage, Intel HD Graphics 4000, and a copy of Windows 8. Since it has such a large size, it weighs in at about 5.8 pounds. It's certainly not the heaviest laptop you can buy, but the weight is something to consider if you care about mobility. This laptop will set you back by about $550 and don't think it's too much because for this price you're getting one of the best 17-inch budget laptops.
3. Acer C7 Chromebook C710-2055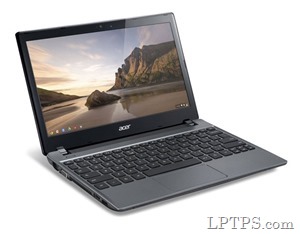 If you want something cheaper and a little different than your average Windows laptop, Acer has just the right machine for you. The C710 Chromebook runs Chrome OS, Google's operating system built on their Chrome browser technology. This makes a Chromebook ideal if most of your tasks only require a web browser. Beyond Chrome OS the C710 includes a Celeron 847 processor at 1.1 GHz, 4 GB of DDR3 memory, 320 GB of hard disk storage, up to 6 hours of battery life, and an 11.6-inch screen. It does not include a touchscreen, but it doesn't need one since it runs Chrome OS, which runs entirely on mouse and keyboard. The C710 will cost you about $310.
2. Acer Aspire V5-571-6891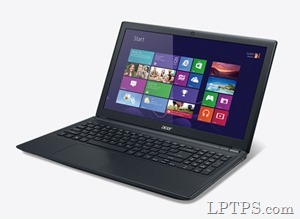 In around the same price category of the ASUS Transformer Book is the Acer Aspire V5. It's quite a capable machine, and is in fact a little more powerful than the ASUS model, sporting an Intel Core i3-3217U processor clocked at 1.8 GHz, 6 GB of DDR3 memory, 500 GB of hard disk storage, one USB 3.0 port, a maximum of 5 hours of battery life, and a copy of Windows 8. Unfortunately, unlike the ASUS model, it only has a dual-core processor as opposed to a quad-core, although this only means that it's less efficient at multitasking. It also lacks a touchscreen. But all in all, it has more than enough horsepower for the vast majority of your computing needs, and sells for around the same $490 price.
1. Asus Transformer Book T100TA
For those who are on a budget, but can still spend a little bit of money, ASUS has a tablet/laptop hybrid that offers quite a bit of value for what you pay. The Transformer Book T100TA is on the upper-end of the budget category with its $490 price tag, and offers an Atom Z3740 quad-core processor, 64 GB of solid state storage, 2 GB of DDR3 memory, 11 hours of battery life, and a 10.1-inch touchscreen. It also comes preinstalled with Windows 8 and a copy of Microsoft Office Home & Student 2013. The display can detach from the keyboard and become a standalone tablet, giving you the best of both worlds.