This is an old post.

Look at the most recent post on budget laptops for the latest information.
Lenovo is certainly among the most popular laptop brands and they are known for manufacturing premium laptops. They also have notebooks for people who are looking to buy budget laptops but mostly they deliver high-end specifications notebooks. In this article we will be reviewing the 10 best budget Lenovo laptops that are good for everyday use whether you require it for business, studies or basic browsing. They have plenty of series' for people looking for budget laptop such as Essential, ThinkPad, IdeaPad and Flex. I personally have been using Lenovo laptop for about 2 years now it still performs as it did on its first day. If you ask me, I am fully satisfied with Lenovo and I can certainly vouch for it if you have second doubts. So let's have a look at the best budget laptops from Lenovo in 2016.
1. Lenovo G50 80E30181US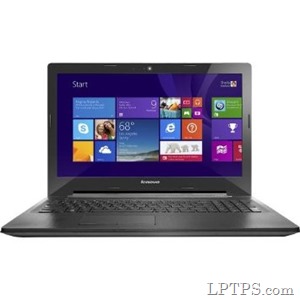 The Lenovo G50 is a decent quality laptop for those who are looking for the best budget Lenovo laptop. It's designed for college students and office workers. Currently you can buy it for around $300 which is simply loot for such notebook. Packed with AMD Quad Core processor, it's definitely among the most affordable Windows laptops. I know it won't promise you the ultimate power but with 6 GB RAM it'll definitely make sure to handle most of the decent applications. Like the most of budget laptop on the market this one also uses common plastic but its color and finishing makes it stand out of the crowd.
Click Here for Price
2. Lenovo Yoga 2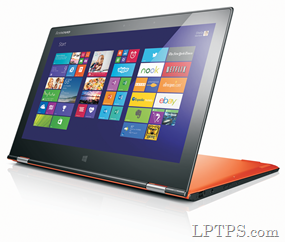 The Lenovo Yoga 2 is definitely one of the best budget Lenovo laptops. To be completely honest, it's an ultrabook which is fully combined with flexibility and lightness. Best thing about it is certainly its rotating screen which you can rotate fully and use the device as a tablet. Its touch screen display plays a big role in that and it makes it the best laptop for people who give presentations. Of course Lenovo Yoga 2 Pro is best when it comes to features but in case you can't afford it this one is your second best option for laptop tablet hybrid device.
Click Here for Price
3. Lenovo Z50 15.6-Inch Laptop (80EC000TUS)
The Lenovo Z50 is a high end 15-inch laptop and is the latest version of Z510. It has an identical body and is also mainly built for multimedia purpose. This new model has plenty of latest features such as Haswell processor and NVIDIA GeForce 840M graphics card. All in all, it's an exclusively fancy looking laptop with an amazing design and good quality plastics. And for such price you simply won't find anything better. I would also recommend that you buy SSD to get the best out of it. Well, I personally enjoyed playing World of Warcraft on it and it was the best experience for me.
Click Here for Price
4. Lenovo ThinkPad Edge E550 20DF002YUS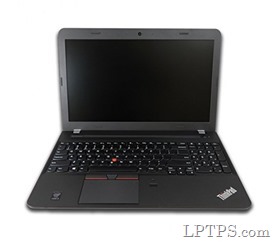 The Lenovo ThinkPad Edge E550 is a business class laptop which comes with top-notch specifications for a surprisingly affordable price. Best thing about it is certainly its professional design of premium quality which feels real smooth. Other than great design and premium feel, it has great CPU and amazing graphics card you could possibly get for such price. Overall, it's a decent budget Lenovo laptop for businessmen as well as writers. The only disappointing thing I found was that it has no SSD option but other than that it's simply the best and its battery life is really impressive.
Click Here for Price
5. Lenovo ThinkPad E455 (20DE001PUS)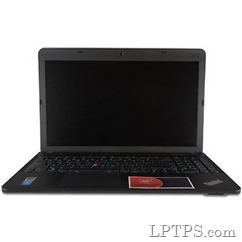 The Lenovo ThinkPad E455 is a 14-inch budget Lenovo laptop which comes for a very affordable price. It packs Microsoft Windows 7 which is still very helpful for college students and businessmen. It may be an affordable laptop but do not under estimate its specifications and performance. It has all the features for business and productivity with good enough speed. There's also a finger print reader which will be helpful to keep your PC safe. It has been designed nicely with typical ThinkPad plastic material but it still looks extremely solid and sturdy. Overall, it's a great notebook for businessmen who usually have to go on business trips.
Click Here for Price
6. Lenovo B50-45 59442503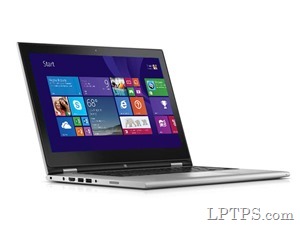 Manufactured and combined by Lenovo, the B540-45 is an amazing budget laptop that comes for just around $250. So if the money is your problem and still you want a decent laptop that'll do all your tasks then this is what you need. It uses single Lithium battery that should easily last for about 4 hours. It is loaded with AMD E1 processor, 4 GB RAM, 320 GB HDD, Windows 8 and AMD Radeon R2 graphics card. Overall, it's a cost effective laptop that'll help you through your daily work.
Click Here for  Price
7. Lenovo Thinkpad X140e 20BLS00400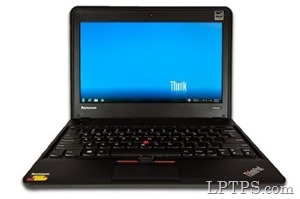 The Lenovo ThinkPad Edge is built with premium quality plastic which is mostly used in business class Lenovo laptops. While using this notebook you'll absolutely feel like you are using a laptop that costs over $1000. But in reality, you're using a budget laptop that costs around $350. So if you're having issues with budget laptops and can't really work on them then this is a high end device for such a low price. It packs AMD APU A4 processor, 4 GB DDR3 RAM, 500 GB HDD, Intel HD 4400 graphics and Windows 8 professional. It's such a great notebook for people who are looking for a powerful device to do all their tasks effortlessly.
Click Here for Price
8. Lenovo Flex 2 59418271
This specific laptop from Lenovo Flex series has plenty of great and amazing features and the only down side of it is that it might go little over your budget. Its boot up feature is extremely fast and everything is just so easy to install on it. Built using the Intel Core i5 processor, it can do just about everything you desire and yes including playing HD games and heavy softwares. It has professional design and responsive keyboard as well as track pad and these all undoubtedly make it among the best budget Lenovo laptops. While using your applications or playing games, one thing you will be sure of is that you'll enjoy every moment.
Click Here for  Price
9. Lenovo IdeaPad N20P 11.6-Inch Touchscreen Chromebook (59418460)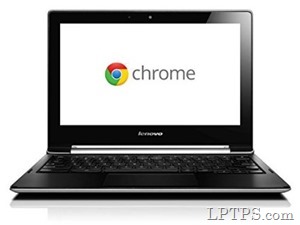 This is an ultra-budget device for people looking for an extremely affordable option. The IdeaPad N20P is a touchscreen chromebook from Lenovo that packs Intel Celeron dual core processor, 2 GB RAM, 16 GB SSD, 8 hours of battery life and Google Chrome OS. Especially designed for portability and compactness, this chromebook can be easily carried on the go. Of course it's the most popular device in our list of top 10 best budget Lenovo laptops of 2016. In fact, if you're looking for a long lasting basic computer then this is certainly the best.
Click Here for Price
10. Lenovo G70 17.3-Inch Laptop (80HW009JUS)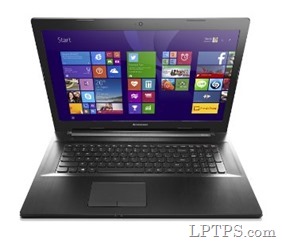 This one is yet another one of the most popular laptops in this list and well, it's different than others listed above. It's a 17-inch laptop that'll cost you around $650 and comes with high-end specifications. It's designed for home-use mostly and is a perfect option for playing games from home. It includes Intel Core i5 processor, 8 GB RAM, Windows 8.1, 4 hours of battery life and 1 TB HDD. To be completely honest, it's a perfect replacement for your desktop and is extremely portable laptop packed with all the latest and useful features.
Click Here for  Price