Note that this is an old post.

For up to date information, see this article on the current best gaming laptops.
If you want to select a new laptop that's ideally suited for video gaming purposes, you'll find that some new models offer most, or all, of the features that you'll need. In order to help you learn what's best, we've created a detailed guideline. By perusing our top 10 best gaming laptops in 2014, you'll be one step closer to making a truly smart purchase.
Whether you want a budget-priced model or a unit with every conceivable bell and whistle, you'll find that there's something on our list which likely suits your requirements to absolute perfection. Because we've taken care to research the very best options, we'll make it simpler for you to comparison-shop with total ease.
By reviewing the key features of some of the most impressive laptop brands and designs, we'll make it possible for you to save significant time and energy as you search for your newest piece of electronic hardware. Now, let's talk about ten laptops which will allow you to enjoy the ultimate in video gaming playability.
Once you've read our list, you'll be able to narrow down your preferences. You may even find the unit that's exactly right for you! You will be able to order any of these laptop designs online or purchase them via community-based retailers.
10. Lenovo IdeaPad Y500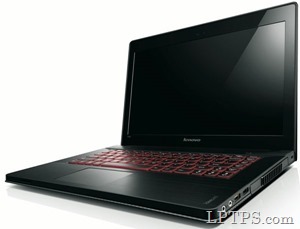 If you're looking for a gaming laptop which is an absolute powerhouse, you'll find that this Lenovo design is right up your alley. This 15.6-inch computer offers the right features for even the most intense gaming – for example, it comes with high-tech graphics, ultimate audio (via Dolby Home Theatre technology) and a powerful processor that is designed to handle everything that comes its way. Sleek, modern and very pleasing to the eye, this exceptional gaming laptop gets rave reviews from real-life owners.
9. Samsung Series 7 Gamer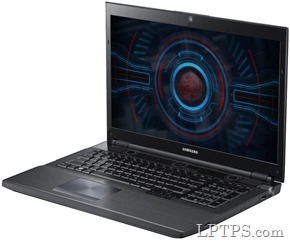 Samsung is a great brand with a strong reputation for quality. If you're interested in purchasing a laptop from this manufacturer, you'll find that the Samsung Series 7 Gamer offers a host of advantages. Because it's equipped with an Intel Core i7 Processor that features 16 GB of RAM, it's able to offer truly superlative performance. In addition, this unit features a larger screen that measures 17.3-inches. This big screen will make it easier to enjoy the ultimate viewing experience as you play video games.
8. MSI GE40 2OC-009US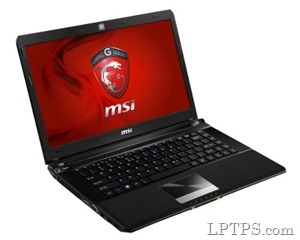 Slim and lightweight, the MSI GE40 20C-009US gaming laptop is another hot pick for die-hard gamers. Dedicated gaming fans will love this unit's fast processor (i7, from Intel), as well as its eight Gigabytes of memory. This computer's monitor measures fourteen inches and its resolution is in glorious high-definition. Because it's designed to provide enough power and memory, along with high-definition performance, it's a popular choice with consumers who want to utilize laptop designs for video gaming purposes.
7. Alienware 17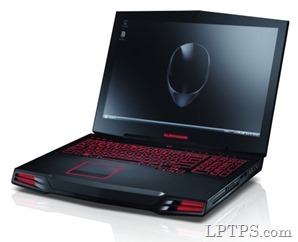 Get more out of your gaming experience by selecting the Alienware 17. This highly-rated gaming laptop comes with high-tech features which will allow for premium gaming performance. In addition, it's equipped with an eight-cell battery which will allow gamers to enjoy marathon gaming sessions, without re-charging. This high-end gaming laptop has got a very fast processor (i7 3.4 GHz), as well as tons of RAM (8 GB) and 750 GB hard disk drive. It's able to handle even the highest-octane video gaming, without losing crucial speed or performance.
6. Razer Edge Pro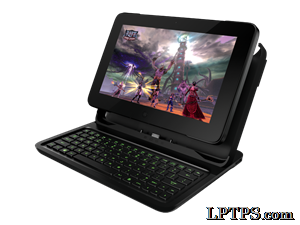 This unit is actually a gaming tablet, rather than a conventional laptop, so it's slightly different than the other picks on our list. If you're interested in gaming via tablet, you'll find that the Razer Edge Pro offers quite a few tangible benefits. Equipped with the latest version of the Windows operating system (Windows 8), this unit also features a 10.1-inch monitor. In addition, each laptop of this kind comes with a super-fast Intel Core i7 processor (which gamers typically love). Weighing in at just over three pounds, this compact design will be very easy to move from place to place.
5. Origin EON17-SLX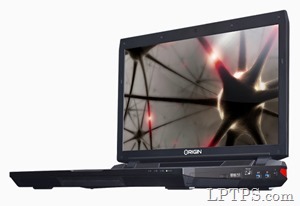 If you're into heavy-duty gaming and you need a gaming laptop which will allow you to compete and win, you'll find that this Origin-brand design fits the bill. Because it has the Intel Core i7 processor that gamers crave, plus a staggering 32 gigabytes of memory, it's got the speed and power that is necessary in order to win at online gaming (or to excel at traditional PC gaming). Graphics will come through crisp and clear when you choose this design, because it's equipped with superior video cards from NVIDIA.
4. MSI GX70 3Be-007US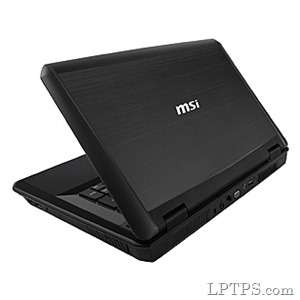 Crafted from attractive, brushed aluminum, this design is equipped with a monitor that fights glare. In addition, it's designed to offer ultimate visual impact, via its powerful graphics card from Radeon (HD 8970M). Because it's very fast and offers lots of memory, as well as the brand-new, Windows 8 operating system, this unit is very appealing. In terms of audio performance, this gaming laptop will really deliver, as it features a THX speaker/woofer combo.
3. CyberPower FangBook X7-200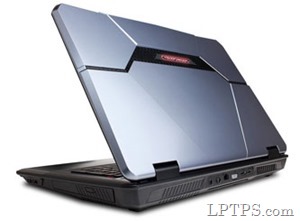 If you want an exceptional gaming laptop which combines the power of the Intel i7 processor with Nvidia graphics (Geforce GTX), you'll like what the CyberPower Fangbook laptop offers. This sleek and attractive piece of electronic hardware offers gamers great functionality, by allowing them to enjoy the right level of speed and visual impact while they play. This design also features a keyboard with a backlight, plus an online gaming interface that is designed by the "Killer" company.
2. MSI GX60 1AC-021US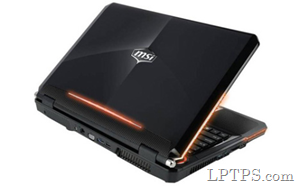 This powerful gaming laptop is able to support 3D gaming at very high resolution. If you want 1080p resolution with high-definition, you'll love what this MSI design has to offer. In addition, you'll enjoy the long warranty that comes with this impressive and power-packed model. When you buy this unit, you'll access a 24-month warranty. The laptop features great memory storage capability, as well as an online gaming interface, via its Killer-brand network card.
1. Alienware 18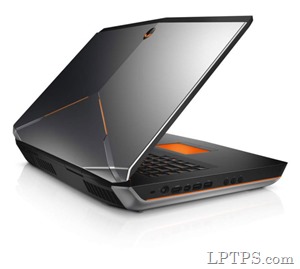 The Alienware 18 is a high-end unit which retails for around two grand. It's designed to provide incredible graphics, via its upgraded, dual graphics capability. Black and sleek, this visually-appealing design comes with eight Gigabytes of memory, as well as the Windows 7 operating system. You may be able to choose specific, custom features when you order this design, as Alienware offers a host of choices, in terms of video cards and related features.
Now that you know ten of the best gaming laptops for 2014, you'll be ready to improve your video gaming experience in the New Year. Because each device on our list has the speed and power to deliver exceptional gaming action, all of our picks have great merit. In order to get the deal that you deserve, consider shopping online. These days, a host of online retailers offer competitive prices for the most impressive gaming laptops. Or check out prices online before shopping around in your own community. By doing a bit of pricing research online, you'll be able to see what the going rate is for the gaming laptop that you like most.
Also, consider warranties before signing on the dotted line. After all, you need to know that you will have recourse if there's a problem with your new design. When you choose a model with a great warranty, you'll be protected from a host of potential problems. Some laptop retailers may offer you the ability to purchase extended warranties. Doing so may be cost-effective, especially if you plan to utilize your new laptop a lot, day and night. So, consider all of the options and then make the best decisions.