Check out the best gaming laptops under $1000 rated by our experts!
This is an old post from 2014, look at our latest article on the best gaming laptops under $1000 for the most recent information!
With recent advances in technology, gamers are increasingly turning to laptops to provide them with on the go gaming experiences. Of course, the power requirements of high quality graphics are just one of the many challenges that this presents manufacturers. Despite this there are some impressive gaming laptops on the market and they do not necessarily need to cost you huge amounts of money. I have looked at five great laptops, some of which are specifically designed for gaming, some of which are not but are suitable for using in this way. Here are the best gaming laptops under $1000.
1. Lenovo Y50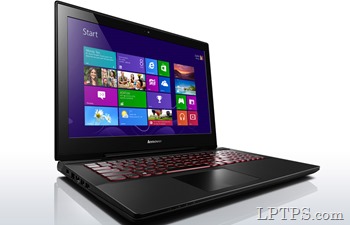 With a great black and red design that is likely to appeal to gamers the Lenovo Y50 laptop is something you will be proud to be carrying. The Lenovo Y50 has good audio capabilities with a subwoofer built into the base of the machine. It is slightly let down by the good (but not excellent) quality screen that lacks color and definition that gamers may be looking for in a gaming laptop. The battery life is adequate but not great so does not offer a great deal in terms of mobility. The Y50 is a still a great and one of the best laptops under $1000 in 2015.
| | |
| --- | --- |
| Processor | 2.8 GHz Intel Core i5 |
| RAM | 8 GB |
| Storage | 1 TB |
| Graphics | 2 GB NVIDIA GTX-860M |
| OS | Windows 8.1 |
2. ASUS Vivobook V551LB-DB71T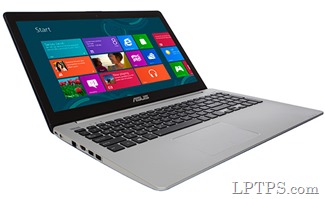 The ASUS Vivobook V551LB-DB71T has an impressive specification. This in turn leads to great performance and an impressive battery life. This Vivobook has a DVD burner which is not necessarily standard on all laptops these days but this does contribute to (but not cause) the laptop being heavier than some of the others on the market. This laptop is clearly built to a high quality and boasts good connectivity. However, there is no keyboard backlighting as you might expect from a laptop with this price tag and the screen is adequate but not superior compared to some of the others in this price range.
| | |
| --- | --- |
| Processor | Intel Core i7 |
| RAM | 8 GB |
| Storage | 1 TB |
| Graphics | NVIDIA G740 |
| OS | Windows 8 |
3. MSI GP60 LEOPARD-010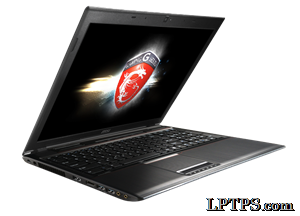 The MSI GP60 LEOPARD-010 has gained some very positive feedback from users. It has reasonable specs for its price but nothing particularly outstanding in terms of performance. Many users cannot get on with Windows 8.1 which this laptop comes installed with but that is in no way a reflection on the laptop itself. The mouse pad can be a little awkward at times and it is easy to move the mouse around by accident whilst typing. However, if you are looking for a solid, reliable and 'good spec for the price' laptop then this may well be your choice.
| | |
| --- | --- |
| Processor | Intel Core i5 |
| RAM | 8 GB |
| Storage | 750 GB |
| Graphics | 2 GB NVIDIA GeForce GT840M |
| OS | Windows 8.1 |
4. Lenovo Y40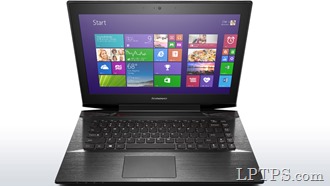 Most people think of Lenovo laptops as being business machines. However, the Lenovo Y40 may well change your mind. It is a good quality laptop for gaming and has a nice design although the plastic lid casing lets the design down a little. This laptop has great connectivity options and the mouse pad is appropriately responsive. However, the screen is quite dim in certain environments and the graphics are considered amazing. Some reports suggest that it works better when plugged into main electricity but it is not clear as to the reason why this may be the case.
| | |
| --- | --- |
| Processor | 4th Gen Intel Core i7 |
| RAM | 8 GB |
| Storage | 1 TB |
| Graphics | 2 GB AMD Radeon |
| OS | Windows 8.1 |
5. Acer Aspire V3-772G-7448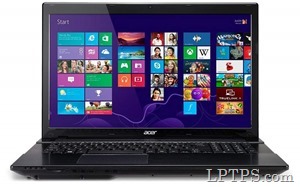 The Acer Aspire V3-772G-7488 boasts a large screen that some gamers may find an appealing advantage. However, this is likely to be one of the reasons why this laptop is not the lightest one on the list. The graphics are high quality and handle 3D graphics well which would also appeal to the more serious of gamers. The speakers and audio system is totally amazing and perfect for professional gamers. Of course, this high quality performance comes at a price with the battery life not being the best. In some cases as little as 3 hour's usage is available.
| | |
| --- | --- |
| Processor | Intel Core i7 |
| RAM | 8 GB |
| Storage | 1 TB |
| Graphics | NVIDIA GeForce 750M GT |
| OS | Windows 8.1 |