This is an old post from 2015, look at our latest article on the best gaming laptops under $1000 for the most recent information!
In 2016, there are plenty of best gaming laptops that can be bought for under $1000. Most of the cheap laptops these days cost around $400-600 and high-end laptops for around $1500-2000. Anyways, in this article we will be listing the laptops under $1000 that can be used for playing high-end games. The laptops listed below have enough configurations for all your needs like watching HD movies, playing HD games, multi-tasking, video editing, etc. With just few sacrifices you are getting a high-end device that will have just about every feature for your gaming needs. So let's see the list of 10 best gaming laptops under $1000 in 2016.
1. MSI GE Series GE70 Apache Pro-681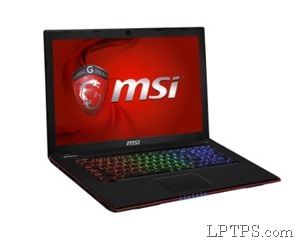 The MSI GE Series is known for delivering high-end gaming laptops and the Apace Pro GE70 is no exception. It packs Intel Core i7 processor, NVIDIA GeForce GTX960M, 12 GB DDR3 SDRAM, 1 TB HDD and Windows 8.1. Its 4th Generation processor makes sure that you see the true potential for your HD games and this latest version comes with 20% of increase in performance compared to its previous models. Other than all these specifications it also includes Steel Series fully programmable backlit keyboard. It was first launched at $1300 but currently it's available for just little under $1000.
2. Acer Aspire V15 Nitro Black Edition VN7-591G-70RT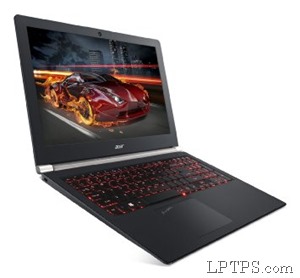 The Acer Aspire V15 Nitro is the latest edition laptop from Acer Aspire Gaming series. It has just about everything that any gamer would desire for. It comes with high level specifications such as Intel Core i7 processor, Windows 8.1, NVIDIA GeForce GTX 960M, 1TB HDD, 8 GB RAM and 4 hours of battery life. According to plenty of reviews on Amazon it's a fantastic gaming laptop with the right price. It's one of the slimmest gaming laptops currently available on the market and its build quality is definitely top class unlike other gaming notebooks.
3. Lenovo Z70 80FG0037US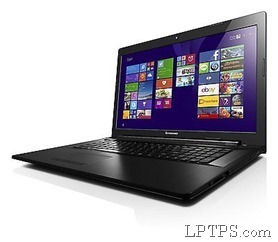 The Lenovo Z70 is certainly among the best budget gaming laptops in 2016. It's extremely stylish and sleek notebook. Its insides include Intel Core i7 processor, 16 GB RAM, Windows 8.1, 1 TB HDD as well as 8 GB SSD and NVIDIA GeForce 840M graphics card. Other than these high-end specs, it also includes dual JBL speakers with advanced Dolby audio system. Many people are usually confused between this one and MSI Apache and I can tell you that this one is just same as MSI and both are really great gaming laptops, so in the end it's up to you.
4. MSI GP Series GP60 Leopard Pro-825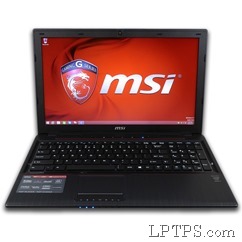 The MSI GP Series is known for manufacturing "great power" gaming laptops. Its amazing performance has made this notebook among the best-selling gaming notebooks of 2016. It packs Intel Core i7 processor, anti-reflective full HD screen, Windows 8.1, 8 GB RAM, special gaming keyboard and 1 TB HDD. Even I personally use this notebook for my games and I bought it after months of research. Overall, it's an amazing device for under $1000 for playing latest and HD games.
5. Lenovo Y50 59426255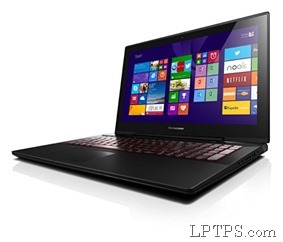 The Lenovo Y50 is known for being the best touch screen gaming laptop of the year. Its top-notch specs for this price makes it absolutely steal deal. It comes with Windows 8.1, 1 TB HDD plus 8 GB SSD, Touch Screen display, 8 GB RAM, 4 hours of battery life and NVIDIA GTX-860M graphics card. Its full HD resolution will make your gaming experience at the best. Overall, it's a premium notebook with all features and it certainly delivers ultimate gaming experience.
6. Toshiba Satellite P55T-B5154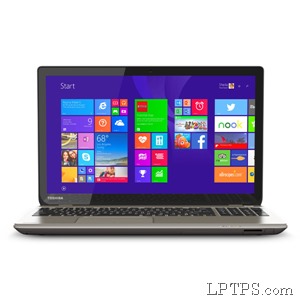 Well, I know this laptop is just little over $1000 but still I wanted to include it into this list of best gaming laptops under $1000. I would hate myself if you didn't see this gaming notebook. I have personally reviewed this device and I believe it should cost a lot more than $1000. Its specs are unbelievably powerful such as 3.6 GHz Intel Core i7 processor, 2 TB HDD, 16 GB RAM, Windows 8.1, Touch screen display, AMD Radeon R9 graphics card and battery life of around 4 hours. With this laptop you will certainly reach to the epic height of gaming. I'd highly recommend it to gamers, power users and HD movie lovers.
7. Acer Aspire V17 Nitro Black Edition VN7-791G-76Z8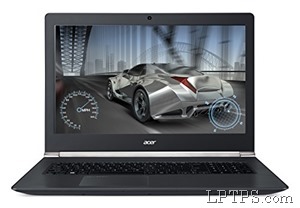 This one is another laptop from Acer Aspire gaming series and there isn't big difference between them except this one is 17-inch laptop. Its insides pack i7 processor, 8 GB DDR3 RAM, 4 hours of battery life, Windows 8.1, 1 TB HDD and NVIDIA GeForce GTX 960M graphics card. If it were possible I would give this laptop an award for being the best budget gaming notebook with large screen. Combination of NVIDIA and Intel make this device unbelievably tough. According to Acer it has been designed to accelerate, astound and immerse. Overall, it's a great notebook for professional gamers.
8. Dell Inspiron i5547-15001sLV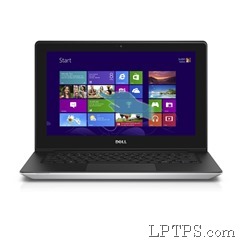 The Dell Inspiron i5547 is a 15-inch laptop that is built equally great for gaming as well as business use. The majority of gamers these days don't recommend or go with Dell Inspiron since these kinds of laptops are especially built for business use. However, this one is totally an exception and can be utilized for playing HD games. It's a solid yet stylish notebook that includes 4th Gen i7 processor, 8 GB RAM, 1 TB storage, Windows 8.1, Intel HD 4400 graphics as well as AMD Radeon HD R7 graphics card. All in all, it's an all-rounder for just about everything you need to do on your PC.
9. ASUS N550JX-DS71T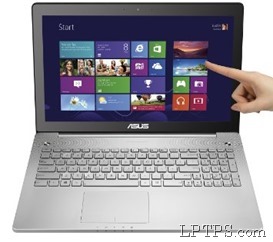 The ASUS N550JX-DS71T is yet another one of the best gaming laptops under $1000. Many people are extremely satisfied with its increased performance thanks to its Solid State Drive. I know there have been some issues with multimedia laptops from ASUS but this one is totally different and hassle free notebook. Default version of this device includes i7 processor, NVIDIA GTX950M 2G graphics card, 1 TB HDD and 8 GB RAM. Anyways, HDD and RAM can be configured while buying and of course you should upgrade if it fits in your budget. Its frames are extremely realistic and simply beautiful. If you're an ASUS fan then this is exactly what you need.
10. MSI GP60 LEOPARD-472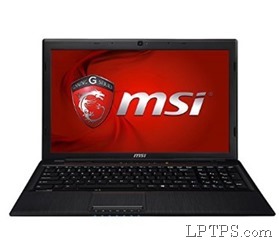 To be completely honest, I am not really a big fan of MSI but still I had to include 3 MSI laptops in this list. Reason behind that is certainly the power these laptops have. This specific gaming notebook includes i7 processor, 1 TB HDD, Windows 8.1, 8 GB RAM and NVIDIA GeForce 840M graphics card. Stunning visuals and swift performance make it among the best of best. It isn't just good for gaming but also for college students and businessmen. It's famous for its SteelSeries keyboard which will give an amazing feel while playing games.