Check out the best i5 laptops of 2015!
Note: This is an outdated post from 2015. I suggest you look at the most recent post!
Typically found in mid-range to high-end consumer laptops, many of the most popular computers currently on the market use a core i5 microprocessor. The newest models of core i5 laptops are particularly powerful compared to older devices, and they deliver high-end performance across a variety of applications. Over the past five years, laptops have steadily gotten smaller and more powerful, and many believe that the best i5 laptops are some of the most compact models on the market. The reduced size and weight makes the laptops much more portable and user friendly, which is a key consideration when purchasing any kind of laptop.
1. Apple Macbook Pro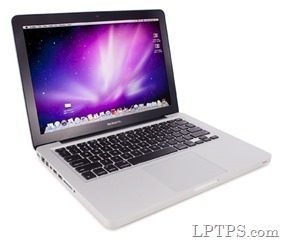 One of the most advanced Apple laptops currently available, the new Macbook Pro improves on many of the features of previous Apple laptops while offering a host of new functions. The Macbook Pro comes with Apple's patented retina display that shows more pixels than your eye can discern, which adds a new level of realism to videos and images. The laptop's internal components have received a complete upgrade from last year's model, so the device can run a variety of resource-heavy applications without slowing down or lagging. Experts have called the 2015 Macbook Pro one of the best i5 laptops currently produced by Apple, which has made it popular with users everywhere.
| | |
| --- | --- |
| Processor | 2.6 GHz Intel i5 |
| RAM | 8 GB |
| Storage | 256 GB Flash |
| Graphics | Intel Iris |
| OS | Mavericks |
2. Lenovo Y50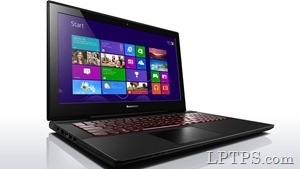 Excellent for gaming and multimedia applications, the Lenovo Y50 was designed around delivering peak performance across a wide array of operations. The laptop is portable and discreet, which makes it an excellent option if you want a powerful device that can be used for day-to-day tasks. The Lenovo Y50 is packed with host of functions that make computing a breeze regardless of how you like to use your laptop. Widely considered to be one of the best laptops currently produced by Lenovo, the Y50 is well suited to pleasing a large audience, and especially gamers will appreciate the device's speed and power.
| | |
| --- | --- |
| Processor | 2.8 GHz Intel i5 |
| RAM | 8 GB |
| Storage | 1 TB |
| Graphics | 2 GB NVIDIA GTX-860M |
| OS | Windows 8.1 |
3. Dell Inspiron i5447-6250sLV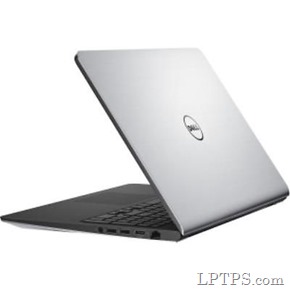 The newest addition to the Dell Inspiron laptop catalogue, the i5447-6250sLV offers high-end, touch-screen technology, and a variety of advanced features that make the laptop one of the best i5 models for 2015. The new Inspiron is an excellent mobile media center that allows the user to chat on the go, watch movies from anywhere, or listen to music while you work. The i5447-6250sLV is a great laptop for students because it offers a power and portability at a competitive price point. The laptop comes with a host of pre-installed applications that make using the Inspiron i5447-6250sLV a breeze.
| | |
| --- | --- |
| Processor | Intel i5 |
| RAM | 8 GB |
| Storage | 1 TB |
| Graphics | Integrated |
| OS | Windows 8.1 |
4. ASUS Flip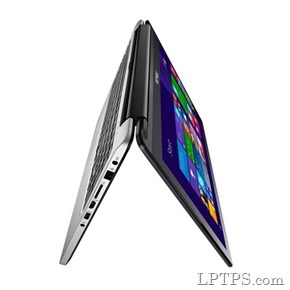 Sporting a new convertible touch screen that allows the device to function as both a laptop and a tablet, the Flip is one of the most advanced products currently made by ASUS. The laptop comes with a special hinge that allows the screen to rotate to any angle between 0 and 360 degrees. Everything from the processing to the touchscreen is very responsive, so you won't have to wait for programs to load or movies to buffer. The ASUS Flip is one of the most powerful convertible touchscreen laptops currently available, which makes it an excellent option for any user.
| | |
| --- | --- |
| Processor | Intel i5 |
| RAM | 8 GB |
| Storage | 1 TB |
| Graphics | Intel UMA |
| OS | Windows 8.1 |
5. Samsung ATIV Book 9 Plus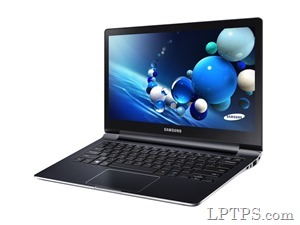 Samsung's newest addition to the performance laptop market, the ATIV Book 9 Plus offers a host of new features that help make the device useful for a variety of applications. The ATIV comes standard with an adaptive touchscreen and high-definition display that outperforms many of the laptop's competitors. The laptop is fully optimized to run video games, multimedia programs, and standard applications without lagging or interrupting your session. The Samsung ATIV is an excellent option for computer enthusiasts and casual users alike, which has led many experts to call the Book 9 Plus among the best i5 laptops currently on the market.
| | |
| --- | --- |
| Processor | 1.6 GHz Intel Core i5 |
| RAM | 4 GB |
| Storage | 128 GB SSD |
| Graphics | Intel HD 4400 |
| OS | Windows 8 |