Note: This is an outdated post from 2014. I suggest you look at the most recent post!
If you're in the market for laptops with ample amounts of horsepower, one of the first aspects that you should pay attention to is the processor. Over time, processors have become increasingly powerful with greater efficiency and multiple cores in one chip. In the space of ordinary desktops and laptops, Intel and AMD are the two major players when it comes to CPU design and manufacturing. Today they tend to be quite competitive with each other, both in price and in performance. Intel, however, has always maintained an edge over AMD at least in terms of benchmark numbers and raw performance. Due to this, Intel has always been a market leader. Now I'm sure you must be really excited to see what laptops are best with i7 processor.
Intel's latest series of processors, the Core series, covers everything from low-end ultraportable netbooks all the way to high-end gaming systems that run the latest triple-A titles. The most powerful in the series, the Core i7, normally comes with at least 4 cores and is used for both mainstream and high-end machines. But just because it's the most powerful doesn't mean that it's incompatible with mobile computing; in fact, quite a few laptops out there have a Core i7 processor, offering more than enough power to process even the most intensive computing tasks. So here we have compiled a list of top 10 best i7 laptops in 2014.
10. HP ENVY Touchsmart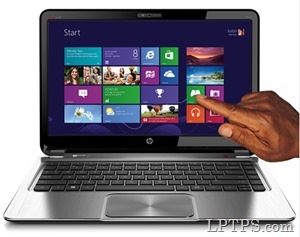 HP has always had a knack of striking a balance between style, performance, and price. They're one of the most popular PC manufacturers, and their new ENVY Touchsmart 15 continues this crucial balance with a Core i7-4700MQ processor at 2.4 GHz, 1 TB of storage, 8 GB of memory, a 15.6-inch touchscreen, and Windows 8 preinstalled. It's not quite as fancy as the mentioned hybrid units, but it nonetheless offers powerful specs in a sleek silver and black package, coming in at approximately 5.6 pounds in weight. And with a price of $999, it's a very reasonable purchase on par with all of the other laptops mentioned here.
9. Lenovo Yoga 2 Pro (New)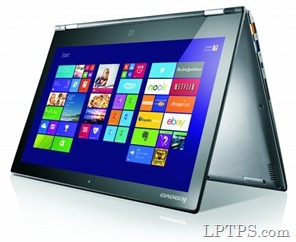 In keeping up with Apple's and Samsung's innovations, Lenovo also has a formidable competitor in the form of their newest Yoga 2 Pro model. This "convertible" laptop/tablet hybrid runs Windows 8.1 and has a 13.3-inch screen with 3200×1800 resolution, matching Samsung's best laptop offering. Along with a Core i7-4500U processor, 8 GB of memory, and a 256 GB SSD, this device is more than capable in terms of horsepower and will likely handle anything you throw at it. To top it all off, 6 to 8 hours of battery lets you use it for most of the day without worrying about charging. At full price it will set you back about $1,789.
8. Samsung ATIV Book 9 Plus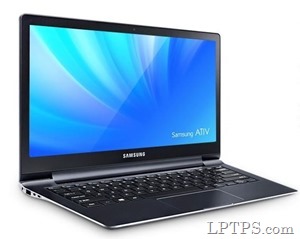 Today, Samsung is known more for their smartphones and tablets than anything else. As far as mobile devices go, they've pretty much conquered a good chunk of the market. But this, of course, isn't the only thing that they do. Surprisingly to some, they also make laptops. Their newest ATIV Book 9 Plus has some impressive specs to it, sporting a Haswell-based Core i7 processor at 1.8 GHz, 8GB of DDR3 memory, a 256 GB SSD, and, most notably, a 13.3-inch screen with 3200×1800 resolution. This makes it one of the first laptop screens that truly compete with Apple's retina display. Altogether, this slim and sleek i7 laptop will cost you $1,799.
7. Toshiba Satellite S75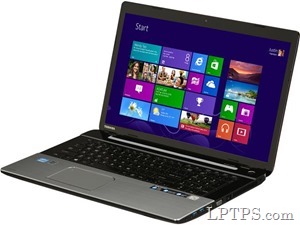 Toshiba, while not considered one of the most popular PC manufacturers, nonetheless produces solid computers that offer competitive performance and functionality with other laptops on the market. Their Satellite S75 includes a 4th generation Core i7-4700MQ processor at 2.4 GHz, 16GB of DDR3 RAM, 1 TB of storage, 17.3-inch screen size, and Windows 8 preinstalled. Its main disadvantage is that it doesn't include a touchscreen, but it otherwise is a great performer with an impressive screen size that many will find useful for things like intensive photo and video editing, or any task that requires ample screen space. At $879, it's not too bad of a price for its hardware class. So if you're looking for something with big screen plus i7 processor then this is exactly the kind of i7 laptop you need.
6. Lenovo ThinkPad Twist S230u
Traditionally, Lenovo tends not to stray from the usual clamshell laptop design, emphasizing productivity and utility over fancy looks. With the new ThinkPad Twist, however, they've deviated a bit and created a tablet/laptop hybrid unit, complete with a touchscreen and Windows 8 preinstalled. At first glance, though, it resembles a regular laptop with keyboard, touchpad, and screen. The unique thing about it is that the screen can rotate a full 180 degrees and lay down on the keyboard, effectively transforming it into a Windows 8 tablet. This functionality, put together with a 1.9GHz Core i7, 24 GB flash memory, and 8 GB main memory, makes it a novel and worthwhile purchase.
5. ASUS N550JV-DB72T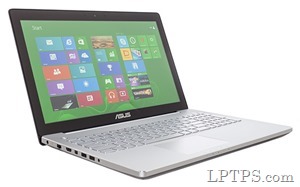 ASUS, initially a maker of PC components and niche products, have really come into their own as a manufacturer of quality mobile devices and laptops. In particular, their N550JV, equipped with a Core i7-4700HQ processor at 3.4 GHz, 8 GB of DDR3 memory, 1 TB of storage, and NVIDIA GT750 graphics, stands out as a solid gaming machine able to play most of the latest and greatest PC titles. Starting at $1,019, it's designed mostly as a desktop replacement. Still, it's fairly lightweight and thin for its price and specifications, and with ASUS's reputation and expertise when it comes to PC hardware, the N550JV will last you for quite a while.
4. Dell Inspiron 15R i15RM-7538sLV
When it comes to the one-size-fits-all approach to computing, Dell has always been one of the more prominent PC manufacturers. Their Inspiron 15R is a great example of this. Even though it includes a fairly powerful Core i7 processor at 1.8GHz, it has a much lower cost than most of the other mentioned laptops, coming in at $679 at the lowest. Beyond the processor, it includes 8 GB of memory, a 1 TB hard drive, a 15.6-inch screen, and a full keyboard with keypad. It's a great purchase for those looking for a good balance of horsepower, features, and limited budget.
3. Acer Aspire S7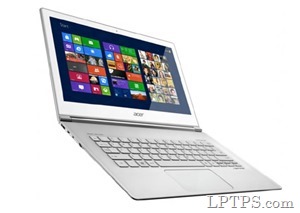 The Acer Aspire S7 is definitely among the best i7 laptops for more than a year now. Acer has been making a lot of strides when it comes to sleek and stylish design combined with processing power that packs quite a punch. Their Aspire S7 in particular includes a Core i7-3517U processor with a clock of 1.9 GHz, 4 GB of DDR3 memory, and a 256GB SSD. Besides the use of the powerful Core i7 processor, the inclusion of a solid-state drive makes all of the most common tasks far more responsive than when using traditional hard drive storage. Additionally, the built-in touchscreen makes the included Windows 8 operating system much more of a joy to use.
2. Lenovo IdeaPad Y510p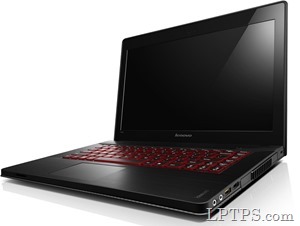 For the longest time, Lenovo has been well-known for manufacturing laptops that are considered solid and dependable, with little to no fluff in their designs. This philosophy extends even to their higher-end machines like the IdeaPad Y510p, which is touted as a multimedia powerhouse. Its specs reflect this promise with a 4th generation Core i7 processor clocked at 2.4GHz, a 1080p 15.6-inch display, up to 16 GB of memory, NVIDIA GeForce GT750M graphics, and Windows 8.1 preinstalled. It serves its advertised purpose quite well, and due to its ample size and considerable horsepower, it can also work as a viable desktop replacement.
1. Apple MacBook Pro 15-inch Retina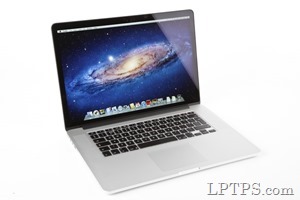 A big focus for Apple has always been its design. All of their machines, both desktop and laptop, show such a focus on engineering that people are willing to pay a little bit more in order to get premium build quality. Their newest 15-inch MacBook Pro with retina display is no exception. Starting at $1,999, it includes a 4th generation Core i7 quad-core processor clocked at 2.0GHz. This, combined with 8 GB of memory, 256 GB of flash storage, and 8 hours of battery life, makes it quite the formidable machine for nearly any task imaginable. And with an optional upgrade to NVIDIA graphics, it can power through games as well. So it certainly is one of the best i7 laptops in 2014.