Check out the best laptops of 2015!
Buying a new laptop in the year 2015 is no big deal and it certainly has become a necessity. These days just about everyone requires a laptop for their studies, work or simply entertainment. In 2015, laptops are lighter, slimmer and also swifter. Last year we saw many impressive PCs for decent price from top notch laptop brands and I'm sure this year is going to be no different. So if you've finally decided on replacing your old notebook with the new one then all you should be looking for is performance, portability and display quality. Anyways, have a look at our top picks for best overall laptops in 2015.
1. Apple MacBook Pro 15
The latest 15-inch Apple MacBook Pro has been upgraded to be even slimmer, faster and lighter. Its retina display is now even crisper and Intel i7 processor makes sure that users do not suffer while rendering. Even though there are many Windows notebooks with high-end specs, Apple MacBook Pro still remains our top choice for best laptops in 2015. It's known for its brilliant retina display screen which is even higher than HD 1080p resolution. Other than that, its battery life of 9 hours makes it stand absolutely out of crowd. The latest version comes with pre-installed iWork and iLife suites so that you can do all your work without wasting any time.
| | |
| --- | --- |
| Processor | 2.2 GHz i7 |
| RAM | 16 GB |
| Storage | 256 GB Flash |
| Graphics | Intel Iris |
| OS | Mavericks |
2. Dell Latitude E7440 Ultrabook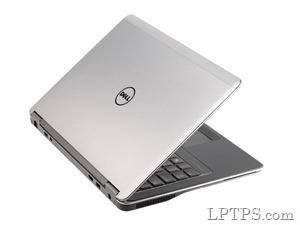 Dell is the favorite brand of businessmen since 2009 and the Dell Latitude E7440 is certainly the finest ultrabook among businessmen these days. It's known for featuring an excellent trackpad and keyboard which are simply perfect for gaming and even business use. It features a great display screen of 1920×1080 pixels resolution which can be a treat for your eyes. According to plenty of experts, this could be a dream PC for businessmen who have to travel along with their laptop. The IPS 14-inch touch screen display is yet another advantage of owning this device and even viewing from side angles is just flawless.
| | |
| --- | --- |
| Processor | 1.90 GHz 4th Gen i5 |
| RAM | 4 GB |
| Storage | 500 GB |
| Graphics | HD Intel 4400 |
| OS | Windows 7 Professional |
3. Alienware 17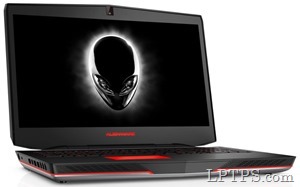 Alienware is a secondary brand of Dell which especially manufactures gaming laptops. Since the last year, they have totally redesigned their 17-inch model which now features a sleek look. The Alienware 17 is undeniably the best gaming notebook ever made and is highly recommended to hardcore gamers. Their laptops usually come with the maximum technical specs and that's the reason they are fastest in the market. Besides performance, its design is what makes it even better for nerds and professional gamers. If I have to describe this gaming notebook in just one word then it would be, incomparable.
| | |
| --- | --- |
| Processor | 3.5 GHz 4th Gen Intel i7 |
| RAM | 16 GB |
| Storage | 1 TB |
| Graphics | 4 GB NVIDIA GeForce GTX 880M |
| OS | Windows 8.1 |
4. Lenovo ThinkPad X1 Carbon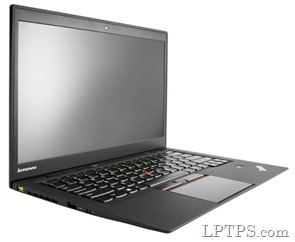 I know that Lenovo ThinkPad X1 Carbon is not that great when it comes to its design and looks but just like Latitude E7440, it's one of the best ultrabooks in 2015. This PC excels in plenty of features like thinness, lightness, solidness and of course swiftness. The 14-inch laptop features an IPS touch screen display with 2560 x 1440 pixels resolution and also some bonus functions like touch adaptive and multi-touch gesture. Its lightweight construction makes sure that you can carry your PC on the go and also its battery life is prepared accordingly. Laptops from ThinkPad series are usually known for their performance and solidness which is no different in this ultrabook. Overall, I would recommend it to everyone for their heavy tasks and applications.
| | |
| --- | --- |
| Processor | 2.1 GHz Intel i7 |
| RAM | 8 GB |
| Storage | 256 GB SSD |
| Graphics | HD Intel 4400 |
| OS | Windows 8.1 Professional |
5. Dell XPS 13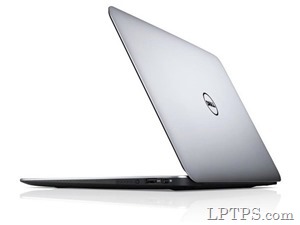 The Dell XPS 13 is certainly the best overall laptop in 2015. It can be utilized by anyone from college student to business person and even gamers. The 13-inch ultrabook can easily be compared with MacBook Pro 13 when it comes to design and sleekness. Its performance is also up to mark considering this price. So if you're looking for a top-notch Windows laptop then I would suggest you get yourself a Dell XPS 13. Best feature of this ultrabook is certainly its lightness and thinness and other than that, its high resolution touch screen display is extremely responsive. Most of people usually are bored with tiny laptops but this one is different, and it makes you like it even more day after day.
| | |
| --- | --- |
| Processor | 2.6 GHz 4th Gen i5 |
| RAM | 8 GB |
| Storage | 128 GB SSD |
| Graphics | HD Intel 4400 |
| OS | Windows 8 |