This is an old post from 2014.

Look at our this article for the best laptops for students for the most recent information.
For a student, a laptop is one of the most essential items around. It is by far the most preferred method of note-taking since typing tends to go a lot faster than handwriting. Additionally, since a student tends to be on the move all the time, a machine that's lightweight and portable is one of the highest priorities when making a purchasing decision. Another high priority is being able to run all of the productivity software that students expect, especially Microsoft Office. Even machines on the low-end part of the spectrum should fit the bill, and even better is that the most portable laptops are becoming more and more powerful while remaining at the same price.
As for which brands and companies make laptops suited for students, most, if not all manufacturers have something that fits the requirements and daily needs of the average student. For this list we picked companies such as Apple, Sony, Samsung, Acer, Dell, ASUS, and HP. Each of the models from these companies have their own advantages and disadvantages, but something that most of them have in common is that they're pretty lightweight, or light enough to be carried around for long period of time. The rest of it comes down to hardware specs and reliability. So let's see what the best laptops are for students in the year 2014.
10. Dell XPS 13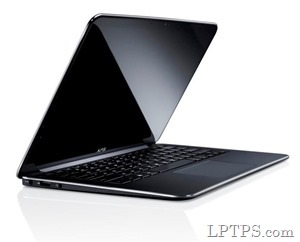 Laptops coming from Dell tend to be pretty decent, with their XPS 13 being one their popular mainstream models. It includes an Intel Core i5-2467M processor clocked at 1.6 GHz, 4 GB of memory, 128 GB of solid state storage, a 13-inch screen, and a weight of a mere 2.5 pounds. Its lack of weight puts it at about the same level as a MacBook Air, making it one of the best choices out there when it comes to portability. The price is also fairly reasonable at about $919. It's definitely not the cheapest ultra-portable laptop out there, but it nonetheless functions quite well and includes a nice set of default features and hardware.
9. ASUS Zenbook UX32A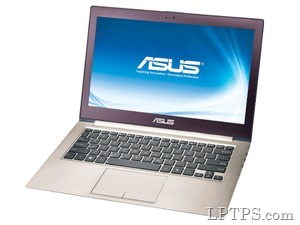 One of the best notebook series from ASUS is the Zenbook, a series of thin and light laptops that end up being quite practical for student use. It includes a Core i3-2367 processor clocked at 1.4 GHz, 4 GB of memory, 320 GB hard disk storage, a 24 GB solid state drive, and a 13.3-inch display. It weighs in at a mere 2.9 pounds, putting it in just about the same weight category as a MacBook Air and similar machines. The main disadvantage is its 1.4 GHz processor, which might make daily activities slightly sub-par, though it's otherwise a pretty solid machine. It's available for about $770.
8. HP Envy Touchsmart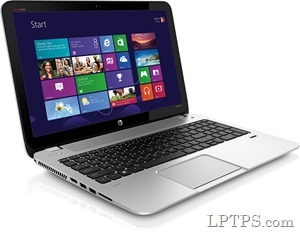 As far as touchscreen notebooks go, HP tends to make one of the most stylish designs out there. Their Envy Touchsmart series has seen a fair bit of success, offering a Core i5-3217U processor clocked at 1.8 GHz, 4 GB of memory, 500 GB of hard disk storage, 32 GB of SSD acceleration cache, Windows 8, and a 14-inch touchscreen display. It's a pretty decent amount of power, and with a weight of 4.8 pounds it won't feel too bad carrying it around for a long while. Additionally, with a price of only $659, it's practically a bargain for what you get.
7. ASUS N550JV-DB72T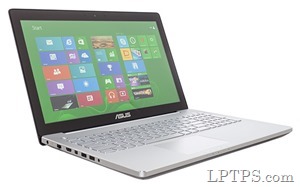 Another entry into the "not as light, but powerful" category is the N550JV-DB72T from ASUS, a 15.6-inch touchscreen laptop with an Intel Core i7-4700HQ processor clocked at 2.4 GHz, 8 GB of memory, 1 TB of hard disk storage, a dual-layer DVD burner, a copy of Windows 8, NVIDIA Geforce GT 750M graphics, and a weight of 5.73 pounds. And with a price of $1,036, the weight is pretty forgivable considering that Apple products at this price have slightly lower specs (other than weight). Students looking for a lighter laptop may have to look elsewhere. Otherwise, this ASUS model will work very well as both a productivity and entertainment machine.
6. Dell Inspiron 15R i15RM-7538sLV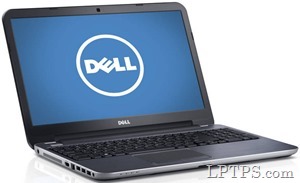 If you want a little more bang for your buck, and don't mind sacrificing a little bit of portability in the name of functionality and horsepower, Dell has a great deal for you. The Inspiron 15R i15RM is a 15.6-inch notebook with an Intel Core i7-4500U processor clocked at 1.8 GHz, 8 GB of DDR3L memory, 1 TB of hard disk storage, and a copy of Windows 8. While it may not be the lightest laptop you'll ever buy, it's still fairly thin and packs a bit of punch considering that you only pay about $685 for the whole package. It's one of the best value laptops a student can get in 2014.
5. Acer Aspire S7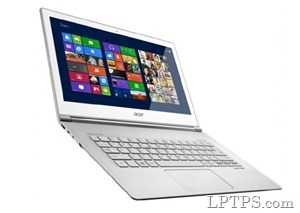 For students wanting a good amount of portability while spending under $1,000 can take a look at the Aspire S7 from Acer. This 13.3-inch touchscreen laptop includes a Core i5-3317U processor clocked at 1.7 GHz, 4 GB of RAM, 128GB solid state storage, Windows 8, up to 6 hours of battery life, Intel HD Graphics 4000, a thickness of only 0.47 inches, and a weight of 2.86 pounds. The main draw of this laptop model is its silver style and design as well as its backlit keyboard—good for the students who tend to be night owls. And at $930, you won't have to spend as much in order to get some of the best in portability.
4. Samsung ATIV Book 9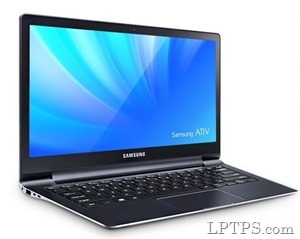 You don't normally think of Samsung as a laptop manufacturer, but they do in fact produce very high quality products in this area. One of their most competitive machines is the ATIV Book 9, a 13.3-inch touchscreen notebook with a Core i5-4200U processor clocked at 1.6 GHz, 4 GB of memory, 128 GB of solid state storage, Intel HD Graphics 4400, a copy of Windows 8, and a weight of 3.06 pounds, making it only about half a pound heavier than a MacBook Air and slightly lighter than a MacBook Pro. All in all, it's a very attractive and thin design that pretty much any student will appreciate as they carry it with them.
3. Apple MacBook Pro (Retina)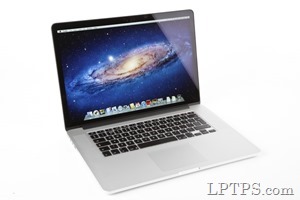 For students who need a little bit more power behind their personal computing, the MacBook Pro from Apple is a pretty nice place to look. It comes as a 13-inch model priced at $1,299 and as a 15-inch model priced at $1,999. Both models include a Retina Display, packing at least 220 pixels in every inch. Interestingly, this isn't actually the most pixel-dense laptop on the market, but it's still far ahead of most other laptops. It includes a dual-core Core i5 processor clocked at 2.4 GHz, 4 GB of memory, 128 GB of solid state storage, a thickness of only 0.71 inches, and a weight of only 3.46 pounds. It's a bit heavier than the other two models, but as far as powerful laptops go it's still extremely light and portable. MacBook Pro is certainly the best laptop for students in 2014.
2. Sony VAIO Pro 13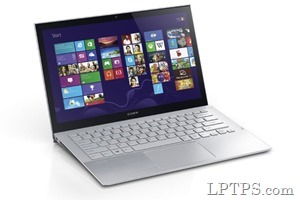 Even though the MacBook Air is extremely light and portable, it's actually not the lightest machine you can find these days. Sony's VAIO Pro 13 is a pretty hefty contender with its Intel Core i5-4200U processor clocked at 1.6 GHz, 4 GB of memory, 128GB solid state storage, a 13.3-inch touchscreen display, and a weight of only 2.34 pounds. It's just a small fraction lighter than the Air, but it's nonetheless an impressive engineering feat. Additionally, its light weight combined with its SSD and touchscreen makes it a very good value for its $1,264 price tag. It is indeed a little more expensive than a base model Air, but you do get a little more in return.
1. Apple MacBook Air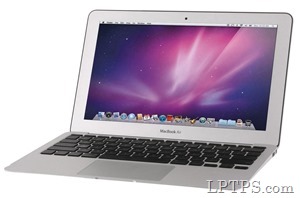 For students who have a little bit of money to spend, you can't really go wrong with a Mac. The majority of their laptops and computers are praised for their aesthetics and great build quality, and the MacBook Air certainly checks all those boxes. The Air's most defining feature is its lightweight, coming in at only 2.38 pounds for the 11-inch model, and 2.96 pounds for the 13-inch model. Under the hood it contains a Core i5 dual-core processor, 4 GB of LPDDR3 memory, Intel HD Graphics 5000, support for 802.11ac Wi-Fi networking, and up to about 8 to 10 hours of battery life. Prices start at $999.