This is an old post. For the most current information, look at this post on the latest best laptops under $1000.
The New Year brings with it very desirable goodies and electronics. In particular, laptops are becoming more and more thin, more powerful, and cheaper. But even though they're becoming a little cheaper, if you want something that packs a little more punch and don't mind spending a bit of money, there are a ton of laptops you can get under $1,000. At this price range you can expect components and specs that will let you power through a great number of computing tasks, big and small. And even at such a price, you'll find that many of these laptops are still remarkably thin thanks to advancing mobile technology.
On this list are 10 of the best 2014 laptops that you can buy while not spending more than $1,000. They all have their own takes on style and design as well as the quality of their components. ASUS, Acer, Lenovo, Toshiba, and Dell are all well established brands and companies that offer machines for a wide range of users, from occasional home users to high-end gamers or professionals. In 2014, the market for laptops is turning quite competitive especially as tablet and laptop computing are starting to come together. So let's get started by going down the list.
10. Dell Inspiron 14R 1181MRB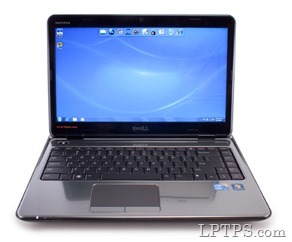 This specific laptop from Dell is certainly one of the best laptops under $1000 you could get in 2014. Lenovo isn't the only company that covers business-style portable computing. The Dell Inspiron 14R can work just as well for that purpose, offering a Core i3 processor at 2.53 GHz, 4 GB of memory, 500 GB of hard disk storage, Windows 7 Home Premium, and a 14.1-inch display. It's certainly not designed to push its tech specs, but it has a very no-nonsense design that will get out of your way that let you be as productive as possible. And with its weight of 4.96 lbs it offers a decent bit of portability. Its $1,000 price may not be the world's best value, but it's a reasonable price for what you get.
9. Lenovo ThinkPad T430 2344BZU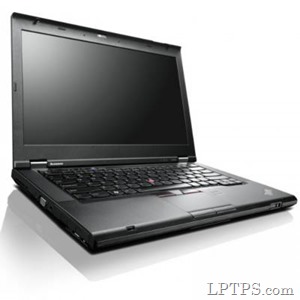 If looks, style, and touchscreens don't appeal to you at all, Lenovo will cover your needs quite well. Their ThinkPad series has always been focused on business and productivity, and the T430 is no different. Inside its plain, boxy design is a Core i5-3320M processor at 2.6 GHz, 4 GB of memory, 500 GB of hard disk storage, a 14-inch screen, and Windows 7 Professional. It's one of the few new laptops that are still shipping with Windows 7, and it's priced at $945. Additionally, with its 7.2 pound weight it can certainly feel a bit on the meaty side, but it carries on the reputation of the ThinkPad series as being very straightforward and dependable.
8. ASUS Zenbook UX31E-DH72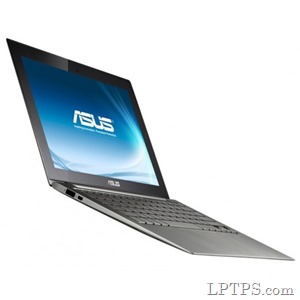 If you're looking for a good mid-range laptop but don't want to spend $1,000 on it then ASUS has the answer to this. Their Zenbook UX31E-DH72 is a notebook with a 13.3-inch display, Core i7-2677M processor clocked at 1.8 GHz, 4 GB of memory, a 256 GB solid state drive, and Windows 7 Home Premium. The lack of the latest version of Windows is a little bit disappointing, but some may see this as an advantage if the new touch interface isn't desired. In any case, with its price of around $829 it's great for those who are on a little bit of a budget but still have room for a good machine.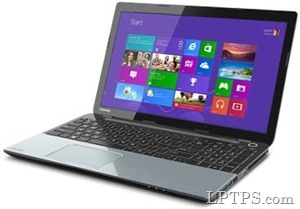 The Satellite series from Toshiba has been around for many years, with each model getting rather mixed reviews. Lately, however, Toshiba has really been trying to improve the quality of their machines both in specs and in build quality. Their S55-A5257 includes a Core i7-4700MQ processor clocked at 2.4 GHz, 8 GB of memory, 750 GB of hard disk storage, Windows 8, and a 15.6-inch display. One thing it lacks is a touchscreen. Generally this isn't really a big deal, but for its $1,000 price you'd expect a little bit more. Regardless, it's a very reasonable mid-range machine that can take even some of the heavier workloads out there.
6. Lenovo IdeaPad Z710 59387520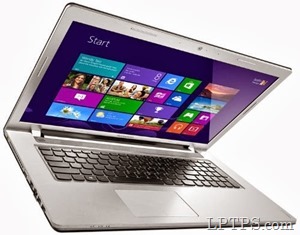 While the IdeaPad Z710 is very similar to the Y510p model, the main advantage it has is its massive screen size. With a 17.3-inch screen, it's an absolute beast and can work as a desktop replacement fairly well. Other than that, within its casing is a Core i7-4700MQ processor at 2.4 GHz, 8 GB of DDR3 memory, 1 TB of hard disk storage, Windows 8, 4 hours of battery life, and NVIDIA GeForce GT745M discrete graphics. And as expected from a laptop this large, it comes in at about 6.4 lbs. It's not the heaviest laptop in existence, but you may start to feel it if you're carrying it around for too long.
5. Acer Aspire V7-482PG-6629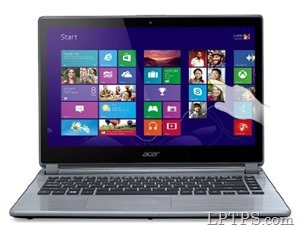 Similar to the Aspire S7 is the Aspire V7. The specs are very close to one another, and both are Ultrabooks, although the V7 tends to have slightly updated hardware and software. The V7 ships with a Core i5-4200U processor at 1.6 GHz, 8 GB of memory, a 500 GB hard drive, Windows 8, up to 8 hours of battery life, a 14-inch touchscreen display, and NVIDIA GeForce 750M graphics, allowing you to run most triple-A titles with at least medium graphics settings. It's priced at $949, putting it on par with many other laptops in its class. And it certainly won't break your arms or back with its 4.41 pound weight.
4. ASUS Transformer Book T300LA-DH51T
One of the biggest trends to come out of 2013 and beyond is the merging of laptops and tablets. ASUS has caught on to this trend with their Transformer Book series, a hybrid tablet and laptop that allows you to dock the keyboard and touchpad at your leisure. Either way, it runs the full Windows 8 operating system, so you're not limited in what you can do, especially with its Core i5-4200U processor at 1.6 GHz, 128 GB solid state drive, 4 GB of DDR3 memory, 8 hours of battery life, all aluminum construction, and a 13.3-inch full HD touchscreen. The cost is set at $909, making it one of the cheaper laptops in this list while also giving it quite a bit of value since Transformer Books have a dual function.
3. Lenovo IdeaPad Y510p 59388313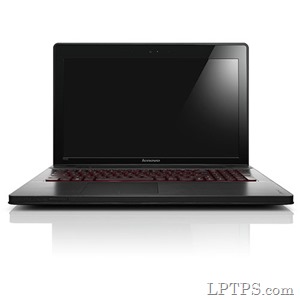 If you don't care much about having a touchscreen but still want a good mid-high range machine, Lenovo has you covered. Their IdeaPad Y510p powers through nearly any task with its Core i7-4700MQ processor at 2.4 GHz, 8 GB of DDR3 memory, 1 TB of storage, 8 GB of solid state storage, Windows 8, a 15.6-inch display, and dual NVIDIA GeForce GT750M discrete graphics. That's right—it's a laptop with dual graphics chips! This can be especially important for running triple-A titles smoothly. The only disappointing part of this $1,049 package is its 4-hour battery life. With such a large size they can certainly do better than that, but then again the dual graphics chips probably takes up significant juice.
2. Acer Aspire S7-391-6812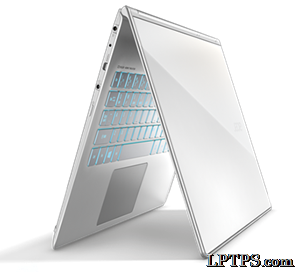 We all already know that Acer Aspire S7 is among the best laptops under $1000 and is also one of Acer's best laptops, offering extreme thinness and impressive responsiveness thanks to its status as an Ultrabook. There are a few different models of the Aspire S7 to choose from, and the S7-391-6812 in particular includes a Core i5-3337U processor at 1.8 GHz, 4 GB of DDR3 RAM, a 256 GB solid state drive, Windows 8, up to 6 hours of battery life, and a 13.3-inch touchscreen display. It's a very solidly-built mid-range laptop that should serve most of your computing needs. And with its price of $949, it's not a bad deal considering the kind of power that you get. To top it all off, with a weight of only 2.87 lbs, it's about as light and portable as you can get.
1. ASUS N550JV-DB72T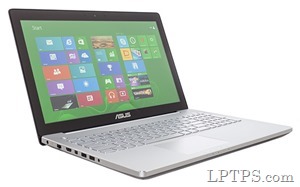 ASUS is a company that has gone through quite a bit trying to build up their brand. Starting many years ago with their Eee PC line, they've since moved on to manufacturing full-blown laptops. Among them, the N550JV-DB72T is a great model that includes a Core i7-4700HQ at 2.4 GHz, 8 GB of memory, 1 TB of storage, Windows 8, a dual-layer DVD burner, and a 15.6-inch touchscreen display. The 4th generation Core i7 is its strongest point, offering a ton of power at relatively little power consumption. And with a price that hovers just around $1,000, the price is about right for what you get.