While computers are no doubt a common household item in 2014, it can often be intimidating trying to find something decent that won't end up hurting your pocketbook. Laptops have certainly gotten cheaper, but prices can still turn out to be upwards of $1,000 and beyond. It doesn't need to be this way, however. Even with laptops that are under $500, you can likely do the vast majority of normal computing tasks with very reasonable performance and responsiveness. You don't necessarily have to have the latest and greatest in order to participate in the world of modern computing.
Essentially, today's top of the line models are tomorrow's budget-focused entry level devices. Both laptops and desktops are becoming increasingly powerful, and as new models are released, the bar for entry-level machines becomes higher. Dual-core processors are now at the baseline of PC configurations with quad-core quickly spreading, and touchscreens are becoming the norm with operating systems like Windows 8 being preinstalled on nearly all PCs by now. All of this technology, over time, starts to become progressively cheaper and eventually trickles down into the sub-$500 category of PCs, where an even greater number of people can enjoy all of these modern inventions. I guess that's enough with introduction, let's see what the best laptops under $500 in 2014 are.
10. Lenovo IdeaPad S400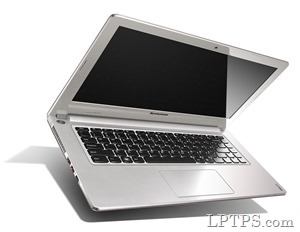 While somewhat similar to the IdeaPad S210, the S400 has quite a bit more power than the other model, boasting a Core i3-3217U 1.8 GHz processor as opposed to a lower-power Pentium, a 14-inch touchscreen display, 4 GB of memory, and 4 hours of battery life. It is admittedly not the best value you can get for its $449 price tag, but it nonetheless is quite nice to use and includes the simple, straightforward design shared by most other Lenovo laptops. It will not distract you with unnecessary frills, and will get the job done quite nicely. And, again, the 4-hour battery life is a little sub-par in this day and age, but it's certainly not a deal breaker for most people. So it's not really that bad deal for $500 in 2014.
9. Lenovo G500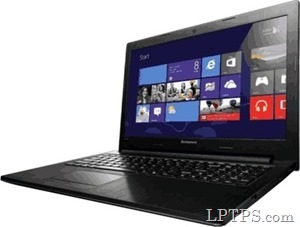 As another entry into the high-end budget category, Lenovo has available the G500, a laptop with a 15.6-inch screen, Core i5-3230M processor clocked at 2.60 GHz, 4 GB of memory, 500 GB of storage, and Windows 8 preinstalled. Unlike many of the other mentioned laptops, this one does not include a touchscreen, which can make using Windows 8 a little less convenient. Still, this is not necessarily a deal breaker since it also comes with the straightforward, high-quality design that Lenovo is known for. And this solidly designed laptop will cost you about $500, which is quite reasonable considering the amount of processing power it has.
8. Toshiba C55-A5384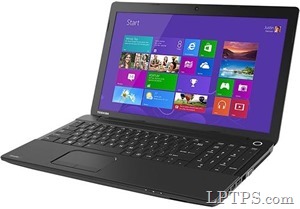 While very similar to the other mentioned Toshiba laptops, this particular model includes a Core i3-3120M processor, 4 GB of memory, 500 GB of storage, a DVD optical drive, Windows 8 preinstalled, and a $410 price tag. It's not the cheapest laptop you can get in the C50 series, but the extra money spent does give you slightly higher specs. As far as utility goes, it's capable of about the same type of things as the other model, except with slightly more of a punch. It can be worth the money if you're looking for a slight edge in performance while staying within a tight budget.
7. Lenovo IdeaPad S210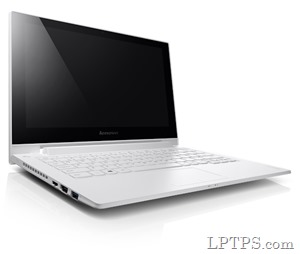 Falling squarely in the middle of laptops mentioned so far is the Lenovo IdeaPad S210, a $345 11.6-inch touchscreen laptop that includes a Pentium 2127U processor at 1.9 GHz, 4 GB of RAM, 500 GB of storage, 4 hours of battery life, and Windows 8 preinstalled. Overall, while it's not about to run some more intense games, it can certainly power through most everything else, and be quite nice to use with its 10-point multitouch screen. The 4-hour battery is the biggest downside; it's not unexpected, but it's still not as good as it could be compared to other laptops in this class. Still, the IdeaPad S210 is a solid choice if you're looking for a laptop under $500.
6. Dell Inspiron 15 i15RV-6144BLK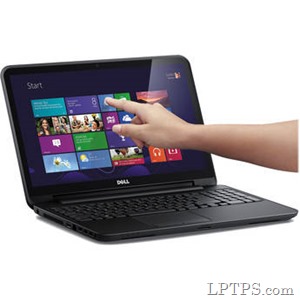 Dell is one of the oldest names when it comes to manufacturing PCs. They've always kept up with contemporary trends, and their Inspiron 15 i15RV is no exception. Falling under the "high-end budget" category, this laptop includes a 3rd generation Core i3-3227U processor at 1.9 GHz, 4 GB of memory, 500 GB of storage, Windows 8 preinstalled, and a 15.6-inch touchscreen. The whole package comes in at $499, just under the $500 mark. Much like the HP laptop mentioned earlier, it packs a considerable amount of power. Its graphics processing isn't quite up to par with said laptop, but for its intended audience it's more than enough to handle the majority of tasks.
5. ASUS VivoBook X200CA-DB01T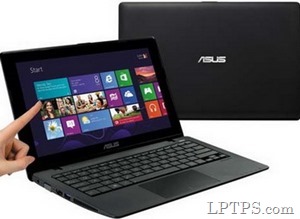 If you happen to be quite low on cash, and want a budget-friendly PC that can still do most of your usual tasks, ASUS's VivoBook X200CA is up to the job. At only $280, it's a great way to have modern functionality in a small, inexpensive package. Perhaps most importantly, its 11.6-inch screen is touch-capable, which is slightly unusual for something this cheap. This also makes its inclusion of the Windows 8 operating system that much more pleasant. All in all, combined with its 1.5 GHz Celeron 1007U processor, the VivoBook X200CA is an excellent value and will likely last for a long time to come.
4. HP Pavilion 15-n024nr
On the upper end of the spectrum of budget laptops is the HP Pavilion 15-n024nr. Coming in at about $499, it just barely fits into what would be considered a low-cost laptop. It isn't without reason though, because it includes an AMD A6 quad-core APU at 2.0 GHz, 6 GB of memory, 500 GB of HDD storage, Radeon HD 8400 graphics, a 15.6-inch touchscreen, and Windows 8 preinstalled. It packs a pretty nice punch, all things considered. The only potential downside is the 4-hour battery life. It's a bit on the low side compared to other laptops in this class, but it's at least adequate if you don't mind carrying a charger around. It surely is among the best budget laptops you could get for around $500.
3. Toshiba Satellite C55-A500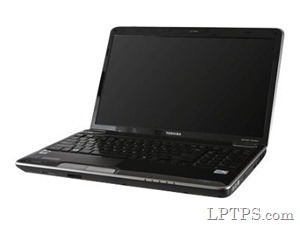 In terms of overall functionality and value, Toshiba has offered a wide range of competent machines that, while generally receiving lukewarm reception, nonetheless work as advertised and are a great choice for those looking for something that just works. The C50 series of laptops in particular offers pretty much everything that you could ask for when it comes to casual computing. With a 15.6-inch screen, a full keyboard with keypad, HDMI port, DVD optical drive, and Windows 8 preinstalled, it will do most of what you want it to do, short of playing more graphically intensive games. Prices start at around $300 to $400, depending on the model and configuration.
2. HP 2000-2d64NR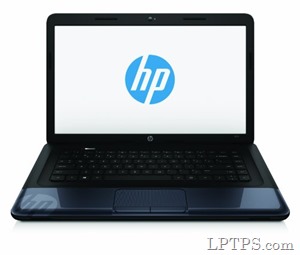 People seem to agree that HP generally does a pretty good job with their PC products, combining both reasonably stylish looks with some great functionality and performance. And when it comes to cheap laptops, the HP 2000-2d64NR offers quite a bit of bang for your buck. Its AMD E1-1500 processor with Radeon HD 7310 graphics lets it run the majority of computing tasks. It can even run a few games if you turn their settings down a bit. But as a general computing device, it's a fairly simple and straightforward choice when it comes to budget PCs. It's sold brand new for about $449 and is certainly one of the best laptops under $500 in 2014.
1. ASUS Transformer Book T100TA-C1-GR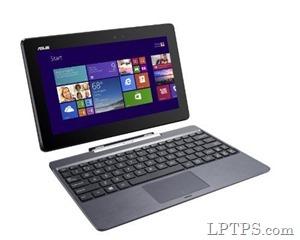 Originally a manufacturer of PC parts, ASUS has, over the years, expanded their business to cover a wide variety of tech-related markets including PCs and tablets. Most notably, their Transformer Book series is unique in that it can "transform" between being a laptop and being a tablet. Either way, it runs the full Windows 8.1 operating system and can thus be as productive or playful as you want it to be. Included is a dock with a full keyboard and touchpad, and when you attach the Transformer Book it functions very much like an ordinary laptop. Take off the dock, and it feels like a tablet. This hybrid unit is powered by an Intel Atom processor and costs about $458.