It really is a hard time when you're about to buy a new laptop and you have no idea exactly what to choose. These days everyone is buying electronic gadgets online since there are plenty of amazing offers and discounts available all the time. Anyways, it gets even harder to choose when you haven't seen the device in front your eyes. Now you must be wondering what most of people do in this situation? Well, they search for best-selling laptops, check prices, read reviews and eventually decide which laptop to buy.
It surely is a great idea to look at the best-selling laptops to find out what brands and laptops are popular and currently are in demand. Here in this article you're going to see what laptops are selling best on huge online websites like eBay and Amazon. I have personally reviewed all these below listed laptops and have excluded few which I thought were not good enough for users. Anyways, let's see what laptops have been sold best in 2013 and I've listed devices only from finest and popular laptop brands such as Apple, Samsung, Dell, Acer, Lenovo, HP and ASUS.
10. ASUS Ultrabook S400CA-DB51T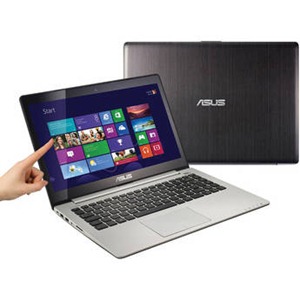 Ever thought how much fun it would be to use a touch screen laptop? I know it sounds kind of hard to believe but with the official launch of Microsoft Windows 8 almost every laptop brand has started manufacturing touch screen laptops. And well, ASUS Ultrabook S400CA is no exception. I think that's the reason behind it being one of the best-selling laptops of 2013. It is packed with Intel Core i5 processor, 6GB RAM, 500 GB HDD, 24 GB SSD and of course Genuine Microsoft Windows 8. Many people consider this laptop as a perfect alternative to Apple MacBook Pro and that too for 1/3 price. The body of this ultrabook is no different than MacBook and believe me it feels extremely solid.
9. Acer Aspire E1-531-2438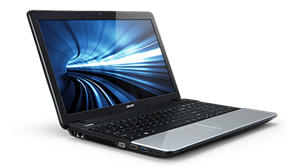 The Acer Aspire E1 is a 15-inch budget laptop which is certainly one of the best-selling laptops in last few months and is currently available for about $350. I think price is really decent and specifications are just fine as well. If you are little bit tight on budget and want a laptop that'll be able to handle your heavy tasks then I'd recommend you go with Acer Aspire E1. It features Intel Celeron processor, 4GB DDR3 RAM, 500 GB HDD and genuine copy of 64-bit Windows 7. If your needs are kind of simple such as internet browsing, YouTube, movies, music, etc. then this is really what you need.
8. ASUS K55N-DB81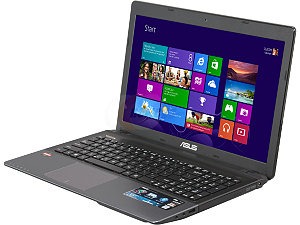 The ASUS K55n-DB81 is an ideal choice if you're looking for something really effective without paying much. It's priced very reasonably and you can even use it for playing latest games. It comes with high-end specs such as AMD Quad Core processor, 6GB DDR3 RAM, 750 GB HDD, 6 hours battery life and Windows 8. The 15-inch laptop is currently priced at $450 and that's undoubtedly the best you could get for this price. According to many top-notch online reviewers this one can easily handle latest games like Dota 2, League of Legends, Starcraft, Black Ops 2, etc. so all in all, I'd say it's the cheapest gaming laptop you could get. And not just for gaming, it's also a great choice if you need a reliable laptop for reasonable price.
7. HP 2000-2b19wm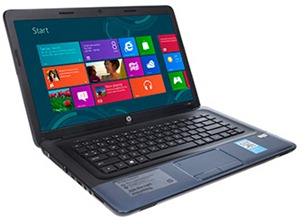 The HP 2000-2b19wm is a 15-inch ordinary laptop which is currently available in only one color, Winter Blue. The design of this latest HP laptop is extremely stylish and I believe that's the reason this device is among the best-selling laptops of 2013. Priced at $340 the HP 2000-2b19wm is a perfect laptop for anyone who wants an effective yet affordable PC. It comes with AMD Dual Core processor, 4GB DDR3 RAM, 2GB AMD Radeon HD graphics card, Windows 8 and 320 GB HDD. Other than high-end specs and affordable price, it is known for having one of the best in-built Webcams in laptop. True Vision HP HD webcam with digital in-built microphone and speakers make your video chatting extremely enjoyable and if chatting online with your friends and family is your major need then this is what you need.
6. Acer Aspire One AO756-2641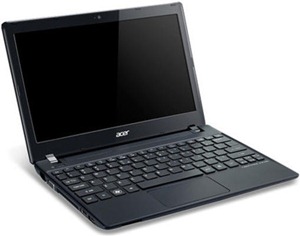 The Acer Aspire One AO756 is an 11-inch laptop or you could even say a netbook which comes for an extremely low price. These days many people underestimate the power of mini laptops but they do exactly what they are meant to. Nobody wants to play a game on netbook or even run an application which is kind of dense. Anyways, let's see its specs, 2GB SD RAM, 320 GB HDD, Intel Celeron Processor, Windows and 4 hours battery life. I think battery life could have been a little more and best thing about this best-selling laptop is obviously its portability.
5. Apple MacBook Air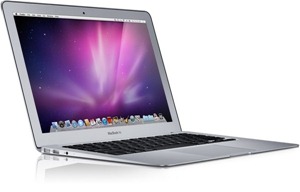 The latest version of 13-inch Apple MacBook Air is also among the best-selling laptops of 2013 and reason behind that is certainly its lightness and thinness. It's solid enough to take along with you anywhere you go and also powerful enough to handle any application or game you throw at it. The newest version packs plenty of latest stuff such as fourth-generation processor and HD Intel graphics 5000. Other than that, its battery life is admired which lasts for about 12 hours. My favorite feature in MacBook Air is its instant booting which is kind of rare in laptops and computers. The default version of MacBook Air 13 comes with 4th gen Intel Core i5 processor, 4GB RAM, HD graphics 5000 and 128 GB Flash Drive.
4. ASUS X202E-DB21T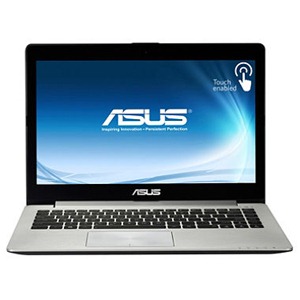 Like I always say, one should never underestimate the power of mini laptop. Well, with this latest laptop ASUS has proven that even netbooks can perform really well with latest hardware and long battery life. This 11-inch touch screen laptop features Intel Pentium processor, 4GB DDR3 RAM, 500 GB hard drive and Windows 8. Looks of this best-selling laptop are kind of awesome and currently it's available in only one color, gray. Unlike other netbooks this device is fully optimized for Windows 8 and touch screen display works just fine as any other expensive laptop. My favorite feature in every ASUS laptops is obviously its battery life which is always great comparing to other laptops from different brands. This one is no exception and can effortlessly last for about 5 hours.
3. Apple MacBook Pro
Doesn't matter what month or year it is, there always are Apple MacBooks in the list of best-selling laptops. The 13-inch Apple MacBook Pro is unquestionably one of the most powerful laptops ever built, has a long battery life and is extremely portable. The newest version of MacBook Pro includes amazing hardware such as Dual Core Intel i5 processor, 4GB DDR3 RAM, 500 GB HDD and Intel HD Graphics 4000. The build quality of MacBook is simply incomparable since it is packed with solid aluminum body and none of Windows laptop can be compared with it. All in all, it still is the best laptop you could get in 2013 or even in 2014 and the newest version is 60% faster, so it simply is like best got even much better.
2. Dell Inspiron 15 i15RV-6190BLK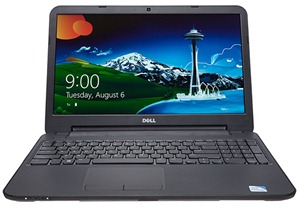 The Dell Inspiron i15RV is definitely the best choice for people who are looking for a budget laptop and that's the reason it's one of the best-selling laptops in 2013. Dell has done a great job with their laptops from Inspiron series and most of their notebooks are priced very reasonably. The 15-inch laptop comes with 4GB DDR3 RAM, 500 GB HDD, Windows 8 and Intel Pentium processor. This laptop was especially designed for people who want a budget 15-inch PC for basic tasks such as browsing, videos, music, etc. Current price of this Inspiron laptop is about $370 and I believe it's very low-cost for a laptop with high-end specs such as this one.
1. Toshiba Satellite C55D-A5240NR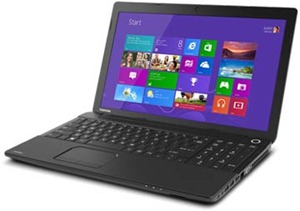 The Toshiba Satellite C55D is yet another budget laptop for people who are looking for an effective yet affordable laptop. It has been one of the best laptops for more than 4 months now and reason behind that is probably its latest hardware and Windows 8 OS. It packs AMD Dual Core processor, 4GB RAM, 500 GB hard drive and HD AMD Radeon 7310 graphics. This 15-inch laptop has plenty of positive reviews and is considered as the best budget laptop for daily use. It surely is an ideal choice if you want a laptop for basic stuff and not for gaming or editing videos. So if you're sure that you just want a laptop for browsing, watching movies, using Facebook, checking emails then this is what you need.