Note that this is an old post.

For updated information, look at this article on the best ultra-thin laptops.
Looking for the best UltraBook can be a frustrating endeavor, especially if you do not know what to look for. There are numerous options available to consumers, often making it maddening to choose between models. It is a known fact that some models are better than others. That is why it is important to gain insight into what is considered to be the top 10 best UltraBooks in 2014.
Having knowledge of what a quality machine is comprised of is one thing, but knowing which manufacturers and models feature those qualities is another. You will need to gain insight into this data in order to find the UltraBook that is right for your personal or professional needs. Comparing what different manufacturers have to offer is what keeps them competitive; and on the same token, it is what makes you a savvy consumer.
Below are the top 10 best UltraBooks of 2014, presented to you in the hopes that you use it to make the best decision before you buy. Having the best computer often comes with a high cost; but that cost is typically a worthy one if you are able to compare the cream of the crop without any difficulty. Use the information to guide you towards a wise purchase.
10. LENOVO IdeaPad u430 Touch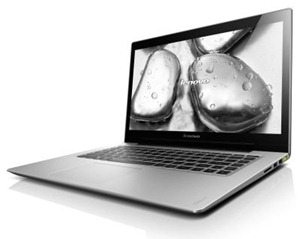 Last but not least is this, one of the best UltraBooks in 2014. It features the new Windows 8 operating system, which runs off of a 1.8 GHz Core i5-3337U processor. It also has a 500 GB SATA hard drive for extra power and performance. With a 6-hour Lithium Ion battery, you can extend the life of your work or play throughout most of the day. See crisply and clearly with the 13.3-inch screen that offers you Integrated Intel HD Graphics. Indeed, these top-notch features make this device one of the best-rounded UltraBooks on the modern technological market this year.
9. Acer Aspire S7-392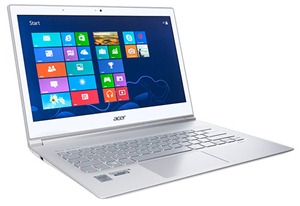 This UltraBook is one of the most popular for a number of good reasons; one of those reasons being its sleek look and powerful system. It features a strong 1.8 GHz Intel Core i7 processor and a rock solid 8 GB DDR3 RAM. In addition, it has a 256 GB hard drive and 7-hour Lithium Polymer battery for extended life. This device features the new Windows 8 OS that is displayed on the 13.3.-inch screen that runs off of an Intel HD Graphics 4400 package. Thanks to Acer, consumers can now get a terrific UltraBook with all the right options.
8. HP Folio 13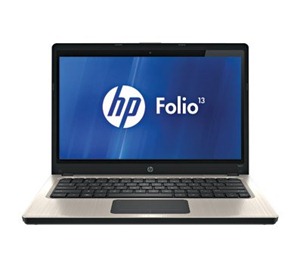 This UltraBook is definitely one that you can count on. It features HP CoolSense technology which allows you to record videos, chat, and take pictures (even in low-lit areas) right from your device and then play with them any way you'd like. With a strong 1.6 GHz i5-2467M processor and a 4 GB SDRAM, it is ideal for people on the go who need their device to assimilate seamlessly into their personal or professional lives. In addition to these features, it also has a full-size keyboard that is back-lit for your working and playing convenience. Enjoy all your activities on the 13.3-inch screen and work wonders with the Windows 7 Home Premium package that comes included.
7. Dell XPS 12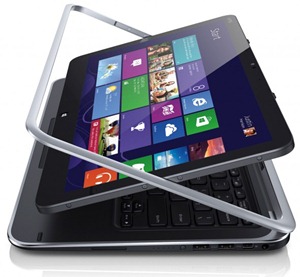 Perhaps it is possible to have the best of both worlds after all. Get a tablet and an UltraBook in one with this model. It features a 12.5-inch full HD screen that delivers crisp images that you can control with the touch of your hand. With the new Windows 8 operating system and the Intel Core i5 Ivy Bridge processor with Turbo Boost Technology for up to 2.6 GHz of memory space and speed, you will get fast performance without using a ton of power. It only weighs about 3 pounds and is designed to have a super slim profile so that you can carry it easily throughout its long 8 hour battery life.
6. LENOVO IdeaPad U310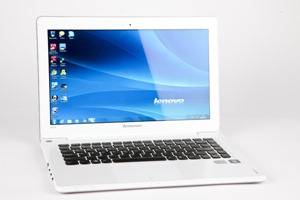 Again, LENOVO shows the market just what the company is made of with this super fine UltraBook. It features a 3rd Generation Intel core i5-3337U processor and a state-of-the-art Intel 4000 HD graphics card. Moreover, it has the new Windows 8 so that you can use all the latest apps while you hear and see everything crisply through the Dolby Home Theater v4 audio enhanced stereo speakers and the 13.3-inch HD display. Use the integrated 720p HD webcam to make all of your gaming more fun, or get some serious work completed with the AccuType keyboard that features individually rounded keys for easy typing.
5. Toshiba Satellite U845t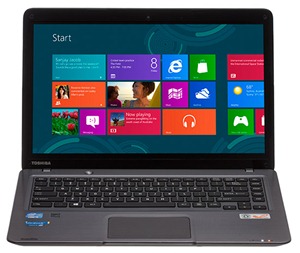 For an all around great machine, you might want to look closer at this one. It features the new Windows 8 operating system and a cool 14-inch touch screen that runs attractive Mobile Intel HD Graphics. It has a solid 128 GB hard drive and a 1600 MHz memory speed capacity. In addition, it features 3 different USB ports for your convenience and a 2.7 GHz Core i5-3337U processor to keep you a second ahead of others without any difficulty. To get your hands on this machine would mean that you had access to one of the top UltraBooks in 2014.
4. HP Envy 14 Spectre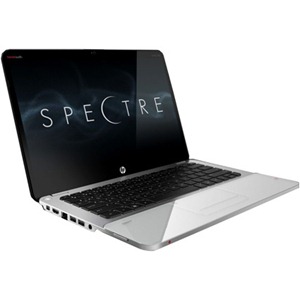 This UltraBook holds its own among the others for many reasons. For one, it features a 2nd Generation Intel Core i5-2467M processor that comes standard with an Intel HD Graphics 3000 package. Secondly, it has a 4 GB SDRAM and a 128 mSATA solid-state drive, making it one of the top performers on the market. In addition, it has a strong and long-lasting 9.5 hour Lithium Ion battery inside its lightweight 4 pound frame. Running off of the Windows Home Premium OS, it is sure to provide you with the power and technology you need to get absolutely everything done.
3. Acer Aspire Timeline Ultra M5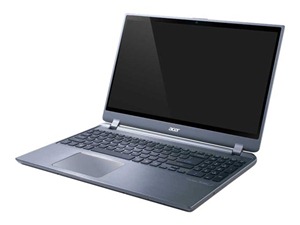 Acer is a known manufacturer of solid computers, and this one is no exception. It features a strong Intel Core i5-3317U processor with a 3MB Cache. On top of that, it runs off of a 4 GB SDRAM system that keeps it going strong throughout the day. Although it does not have Windows 8 like some UltraBooks, it does have the Windows 7 Home Premium 64-bit package and 2 easily accessible USB ports. In addition, it features an 8 hour battery and an ample 14-inch NVIDIA GeForce GT screen. With these features combined with the fact that it has a forceful 500 GB hard drive, you would be hard pressed to find anything better.
2. LENOVO IdeaPad Yoga 11S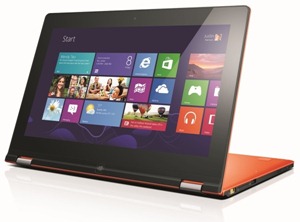 This is one UltraBook that is making waves in the modern tech market. It features a 3rd Generation Intel Core i5-3339Y processor, which means it's one of the most capable computers available. It runs on the new Windows 8 operating system as well – a quality that alone makes this machine top notch. The IdeaPad Yoga is capable of storing 256 GB of data on its SSD and 8GB DDR3 SDRAM can effortlessly handle all your work and entertainment needs. This UltraBook also comes in two attractive colors: silver and orange. Indeed, it is one of the top UltraBooks in 2014 and the reasons why are quite clear.
1. ASUS ZenBook UX51Vz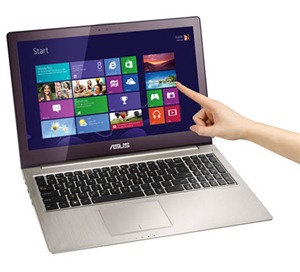 This state-of-the-art UltraBook is so popular because of its exceptional build and its attractive design. It features a strong Intel Core i7 3612QM 2.1 GHz processor. This means it can handle hefty workloads throughout your day. In addition, it has an 8GB DDR3 RAM and 256 GB Solid State Drive, giving you the ability to store massive amounts of data without your performance suffering. Standard with the ASUS ZenBook is the new Windows 8 OS. Complete all of your modernized work on the ample 15.6-inch screen and never miss another detail. These features and more make this UltraBook one of the top choices on the market.