Have a look at the best ultrabooks rated by the experts of LPTPS.Com!
Note that this is an old post.

For updated information, look at this article on the best ultra-thin laptops.
Ultrabooks may be the hottest laptops on the market right now, with even more coming out in 2015. However, they're not all the same, meaning you should think long and hard about which one you decide to spend your money on. The five best ultrabooks below represent the best 2015 models because they are compact, yet still pack all the features you'd hope for in much larger models. Like all ultrabooks, these models are able to get rid of the unnecessary bulk, yet still provide users with a long-lasting battery life. Plus, they are reasonably priced as well—something everyone enjoys.
1. Asus Zenbook UX303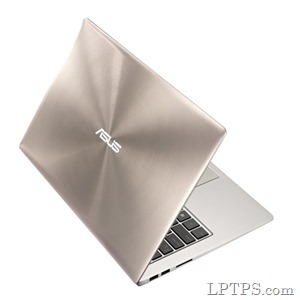 Asus is going to win over a lot of fans this year with their Zenbook UX303. As the name suggests, this model is all about easy, stress-free use, yet it still provides results you can depend on. Despite all its features and the power that comes with it, this model is just 0.7 inches thin—good luck finding any competition in that regard. It also has to be considered the best ultrabook of 2015 as far as looks go too. If style matters to you, the Asus Zenbook UX303 should be at the top of your list. The all-aluminum finish is also plenty durable, besides just looking great.
| | |
| --- | --- |
| Processor | Intel Core i7 |
| RAM | 12 GB |
| Storage | 256 GB SSD |
| Graphics | 2 GB NVIDIA GT840M |
| OS | Windows 8.1 |
2. Lenovo Yoga 2 Pro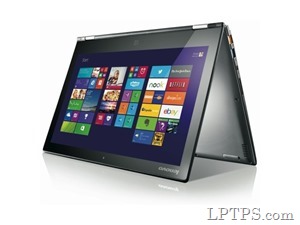 Though it's hard to say why Lenovo named this ultrabook "Yoga" it may have something to do with just how flexible it is. The laptop's screen can easily be opened and twisted to 180 degrees, providing you with a tablet like experience, with a touch screen too. This feature is especially handy for those who like watching shows or movies on their computer, but don't want to have to hold it the entire time. Of course, at just 3.1 pounds, this isn't exactly a very heavy laptop, if you did have to hold it for a prolonged period of time.
| | |
| --- | --- |
| Processor | 4th Gen Intel Core i7 |
| RAM | 8 GB |
| Storage | 256 GB SSD |
| Graphics | Intel HD 4400 |
| OS | Windows 8.1 |
3. Dell XPS 13 Ultrabook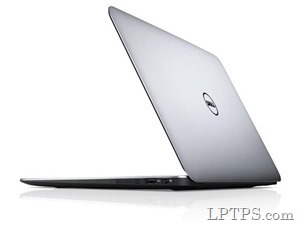 The Bonded Gorilla Glass on Dell's XPS 13 won't add a lot of weight to the laptop, but it will make sure your touch screen stays protected throughout the day. This is especially important when you consider it's a touch screen you're using and Windows 8 is now available. At its thickest point, the XPS 13 is just 0.71 inches, yet still provides you with a 13.3 inch display. Due to the amazing design, the footprint of the entire ultrabook is somehow just 11 inches though. So when you open it up, you're really opening it up in terms of size too.
| | |
| --- | --- |
| Processor | 4th Gen i5 |
| RAM | 8 GB |
| Storage | 128 GB SSD |
| Graphics | Intel HD |
| OS | Windows 8 |
4. Acer Aspire S7-392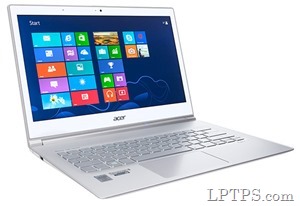 Acer Aspire S7 is undoubtedly among the most popular ultrabooks and certainly one of the best ones. Just about everything looks better on the Acer Aspire S7-392. This ultrabook doesn't just offer you a 13.3 inch widescreen; it also provides it with LED-backlit display in Cine Crystal. Whether you're typing a document, playing a game or watching a movie, it will look absolutely amazing on this model. With a multi-touch screen that supports 10 finger touch points, Windows 8 is a real pleasure to use. On top of the display, the two stereo speakers built into this laptop will help you enjoy multimedia even more. All of this will come out of the box weighing just 2.87 pounds, which is pretty incredibly.
| | |
| --- | --- |
| Processor | Intel Core i7 |
| RAM | 8 GB |
| Storage | 256 GB SSD |
| Graphics | Intel HD 4400 |
| OS | Windows 8 |
5. HP Spectre 13T-3000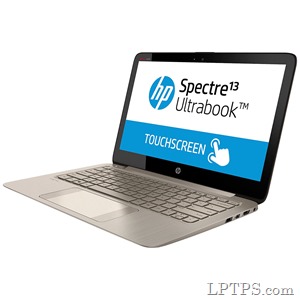 Given what this model provides, there aren't many ultrabooks that can compare with the HP Spectre 13T-300's price. Although the price is small, though, you'll still get a good-sized screen. Its 13.3 inches screen size and HP decked this model out so that the display is great, not just for touch screens, but also for watching videos. Still, the Spectre 13T-3000 only weighs 4.39 pounds, making it a very easy laptop to take on the go with you. Best of all, easily detach the screen at will and you now have an awesome tablet to take with you on the go.
| | |
| --- | --- |
| Processor | Intel Core i5 |
| RAM | 4 GB |
| Storage | 128 GB SSD |
| Graphics | Intel HD Graphics |
| OS | Windows 8 |