With the release of Windows 8, the design of laptops has changed accordingly, with more and more of them having either touchscreens or offering a hybrid tablet/laptop design. Either way, a touchscreen is one of the more essential features to have given the new user interface in Windows 8. It's certainly not a requirement since it functions just as well with a mouse and keyboard, but if you're purchasing a laptop to have Windows 8, a touchscreen is highly recommended since it makes navigation a lot more straightforward when you're not using the desktop portion of the interface.
There are a ton of Windows 8 laptops to choose from, coming from many different well-known companies and brands including Lenovo, ASUS, MSI, Samsung, Sony, Dell, Acer, and HP. Each of these models offers their own unique features and designs, all with very reasonable prices. They're not specifically designed for more intensive tasks like gaming, but they nonetheless offer a little punch when it comes to processing power, allowing for the smoothest experience possible. Most of them tend to be pretty lightweight as well and have a fairly long battery life, both of which are pretty nice bonuses. So all in all, we've listed some of the best windows 8 laptops that will offer significant value for the money that you spend.
10 Best Windows 8 Laptops of 2015
10. HP Envy TouchSmart 15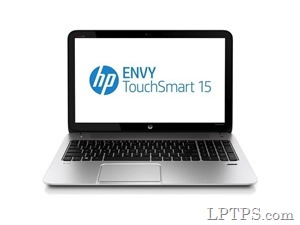 If you're looking for a lot of bang for your buck, HP is offering a pretty darn good deal with their Envy TouchSmart 15. It includes an AMD quad-core A10-5750M processor clocked at 3.5 GHz, Radeon HD 8650G graphics, 8GB of memory, 1 TB of hard disk storage, Windows 8, a 15-inch touchscreen display, and up to 6.5 hours of battery life. All of this is offered at a relatively miniscule price of $749. For these kinds of specs, it's probably the best deal you'll find for a long while. You'll get an extremely smooth experience with very little holding you back.
9. Acer Aspire S7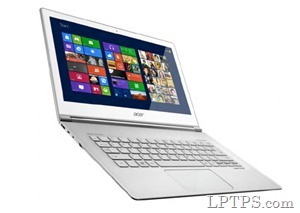 Another entry into the Ultrabook category is the Aspire S7, a touchscreen notebook with a 13.3-inch display, Intel Core i5-3317U processor clocked at 1.7 GHz, 4 GB of memory, 128 GB of solid state storage, a copy of Windows 8, up to 6 hours of battery life, and Intel HD Graphics 4000. With only 2.9 pounds of weight, it's one of the lightest and best windows 8 notebooks you can find. It's certainly not the lightest laptop period, but it turns out to be very competitive in that department. With a price of $930, it's pretty reasonable for the smooth and lightweight experience that you get.
8. Samsung Series 7 Ultra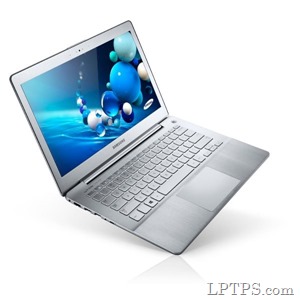 Another entry from Samsung into the notebook market is the Series 7 Ultra. This 13.3-inch touchscreen notebook offers quite a bit of power with its Core i5-3337U processor clocked at 1.8 GHz, 6 GB of DDR3 memory, 128 GB of solid state storage, Windows 8, and AMD Radeon HD 8570M graphics. Though not marketed for gaming specifically, it's more than competent enough to run a ton of different games. It's also a great notebook for offering a smooth and full-featured Windows 8 experience. The only downside is that the screen isn't as nearly as pixel-dense as the ATIV series, with only a 1080p screen. This is certainly not a deal-breaker, though and it's certainly among the best laptops of 2015.
7. Dell XPS 13
Dell has traditionally been one of the most popular PC manufacturers for both home users and businesses alike. The XPS 13, one of their most recent models, is a 13-inch Ultrabook with a Core i5-2467M processor clocked at 1.6 GHz, 4 GB of memory, 128 GB of solid state storage, and a weight of only 2.5 pounds. It's yet another great choice if you're looking for lightweight and portable design along with extremely smooth performance. Its main limitation is that it doesn't have a touchscreen, making the use of Windows 8 a little less convenient. Still, with a relatively low price of $919, it's hard to go wrong with it.
6. Sony Vaio Pro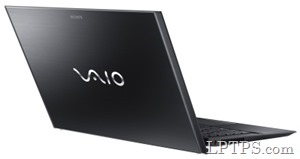 For a great experience with Windows 8 as well as the best in weight and portability, look no further than the Sony Vaio Pro. It conforms to the Ultrabook design, making it extremely thin with a weight of only 2.34 pounds. It includes a Core i5-4200U processor clocked at 1.6 GHz, 4 GB of memory, 128 GB of solid state storage, Windows 8, and a 13.3-inch touchscreen. It's an overall super-portable windows 8 laptop with plenty of processing power for the vast majority of regular computing tasks. It costs about $1,248, which is a very reasonable price for the kind of portability that they offer.
5. Samsung ATIV Book 9 Plus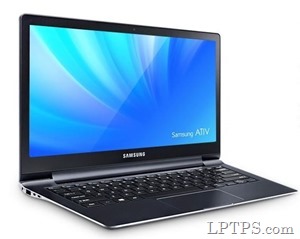 Samsung is known for the high amount of technology found within its mobile devices. Their laptops, meanwhile, don't get a whole lot of attention from the general public but are nonetheless quite competitive and solidly built. The ATIV Book 9 Plus in particular is a 13.3-inch touchscreen notebook that includes a Core i5-4200U processor clocked at 1.6 GHz, Windows 8, 4 GB of DDR3 memory, 128 GB of hard disk storage, and Intel HD Graphics 4400. It's a very solid Windows 8 laptop that will take you quite a long way in terms of a smooth Windows 8 experience. The best part, though, is that the screen's resolution comes in at 3200×1800, making it one the most pixels dense on the market. At under $1,399, it's also pretty affordable.
4. Asus G750JX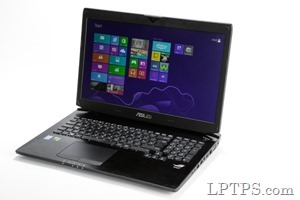 If tablet hybrids don't do a whole lot for you, then ASUS has you covered with the G750JX notebook. It includes a Core i7-4700HQ processor clocked at 2.4 GHz, 16 GB of DDR3 memory, 1 TB HDD, 256 GB of solid state storage, Windows 8, a 17.3-inch screen, and NVIDIA GTX770M graphics. Overall it's an extremely nice gaming laptop that will run Windows 8 with no problems, though its main problem is that it does not include a touchscreen. It also has only 3.5 hours of battery life, making it less than ideal for travel purposes. It's designed mainly as a desktop replacement, and for that purpose it works very well. It's priced at a reasonable $1,689.
3. MSI GS70 Stealth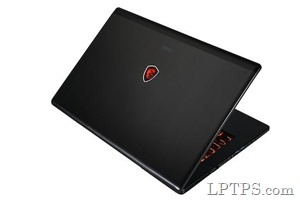 If you don't mind paying a premium for fantastic build quality as well as great specs, MSI has a wonderful tablet/laptop hybrid that's designed for gaming. It has a 17-inch touchscreen display, 4th generation Core i7-4700HQ processor clocked at 2.4 GHz, 16 GB of DDR3 memory, 1000 GB SSD, Windows 8, and NVIDIA GeForce GTX 765M graphics. Most of the time it will look like a traditional laptop, but the screen hinge is designed in such a way that it can fold back up to a complete 180 degrees, allowing you to use it like a gaming tablet. It's a nice and simple design that, while not super-innovative, is perfectly functional. Price is a little steep at $2,049, though you do get a super thin machine and one of the best Windows 8 laptops of 2015.
2. Asus Taichi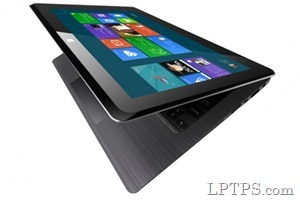 ASUS, lately, has been making a name for them when it comes to unique products and designs, and the Taichi is no different. It's a hybrid tablet and laptop, and what makes it unique is the fact that it has dual screens, one on each side of the display. This allows you to use it as both a traditional laptop and as a tablet, depending on whether you close the lid. The base model includes a Core i5-3317U processor clocked at 1.7 GHz, 4 GB of DDR3 memory, 128 GB solid state storage, Windows 8, and dual 11.6-inch touchscreen displays. Both displays are full HD with 1080p resolution, and the solid state storage makes everything as snappy as ever. Normal price is $1,099 but you can find a good deal on it for as little as $690.
1. Lenovo ThinkPad X1 Carbon Touch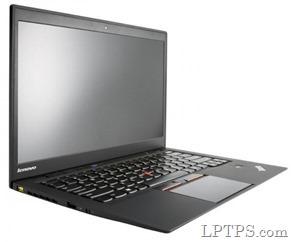 The ThinkPad series is from Lenovo is known for its no-frills design and its orientation towards business users. The X1 Carbon Touch in particular follows this philosophy while being updated for modern times with a 14-inch touchscreen. Besides this, it includes a Core i7-3667U processor clocked at 2 GHz, 8 GB of DDR3 memory, 240GB solid state storage, Intel HD Graphics 4000, Windows 8, and a whopping 8 hours of battery life. To top it all off, it only weights a mere 3.4 pounds, making it one of the best choices on the market when it comes to portability. It's also incredibly responsive with its included SSD, and with its price of $1,745, you certainly do get what you pay for. All in all, ThinkPad X1 Carbon Touch is the best windows 8 laptop in the year 2015.
Conclusion about Best Windows 8 Laptops
Now you know the best Windows 8 laptops that work smoothly and it always does not have to be about touch screen because there are also few classic laptops that perform really well with Windows 8.