These days tablets have become extremely common, they are required in almost just about every profession. Many top-notch brands have launched their tablets in market. Android OS has become kind of old now and current trend is whole new Microsoft Windows 8 which is especially made for tablets and touch screen laptops. Those days are gone when tablets used to be slower and hang, in 2014; tablets are extremely fast, slim and light than any other computer device. Tablets are really hot right now and there are just so many to choose from. I know you're confused about which tablet to buy and that's the reason we're here. We've done plenty of research to find out what tablets are best and what are worst.
If you've been a laptop user for a while then it's going to take a little time to get used to tablet but you're going to get plenty of additional features in tablet. With the release of Windows 8.1, everything gets better and yes even the hardware performance. You can find a tablet for yourself in about every size and even with keyboard if that's what you want. To help you choose your tablet we've made a list of 3 best windows 8 tablets that are good option for your business or personal use. Tablets included in this list are of average size and we've tested them plus read many customer reviews to find out their major issues. However, there were no big issues and that's why we confidently recommend these Windows 8 tablets to anyone who is looking for a fast and portable computer. Let's see what Windows 8 Tablets are best in 2014.
1. Microsoft Surface Pro 2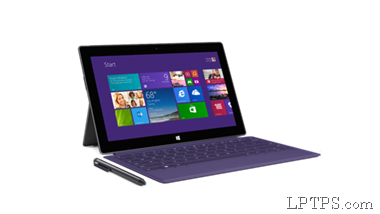 The Microsoft Surface Pro 2 is certainly one of the best Windows 8 tablets because it's built by Microsoft itself. Surface Pro 2 is an improved and much better tablet than its previous version. It does look like Ultrabook with slim keyboard but don't worry it works as a tablet very well and its performance is simply the best. It does look soft and fragile in above picture but believe me; it's very sturdy and solid. Best thing in the newer version of this tablet is certainly its Haswell processor, 64GB SSD and Windows 8.1. This new processor makes sure that you get battery life over 7 hours which is really a great improvement for this tablet. Overall, it's a laptop as well as tablet that offers great performance.
2. Dell Venue 11 Pro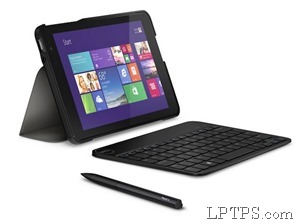 From computers to laptops and now with tablets, Dell has always been known for business class people due to their professional designs and swiftest performance. The Dell Venue 11 Pro is no exception and is especially built for business class as well. This slate tablet can be easily docked with PCs and is extremely flexible plus lightweight. Due to its HD 1080p display and long lasting battery life it certainly is among the best Windows 8 tablets of 2014. I have personally tested this tablet few days ago and I'd recommend it to just about it everyone. This slate can be little bit costly but if you're looking for performance over pay then this is exactly what you need. All in all, its versatile design simply can't be compared with any other brand's tablet and is the best device if you're looking for great performance.
3. Razer Edge Pro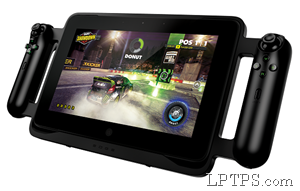 If you're looking for a tablet for playing games then look no more. The Razer Edge Pro is especially built for playing high graphics games smoothly on tablet. If you're a professional gamer then this tablet can make your gaming experience completely different. When it comes to looks, it's not an ordinary tablet and has real innovative design that helps you rule in gaming world. Powerful specs such as i7 processor and Nvidia graphics make this tablet best of best in performance. I know it's a bit expensive but if you want a tablet for gaming then you've got no choice. This is a total rare device and delivers exactly what a true gamer needs, yes it is lot of fun and one of the best Windows 8 tablets in 2014.