Have a look at the best gaming laptops of 2015.
Usually if anyone is looking to buy a new gaming laptop they are going to need a whole lot of cash because even the decent ones may cost them over thousand bucks. Most gaming freaks choose desktop computer or gaming console for smooth experience of latest games. However, if laptop is your final decision then I hope you've got your bucks ready since the best gaming laptops are undeniably going to cost you over $1500. We're going to help you find a suitable gaming laptop since there are so many new models from various brands. We'll be reviewing the key features of best gaming laptops in 2015 and after reading this article I'm sure you'll know what gaming notebook will suit you well.
1. Alienware 17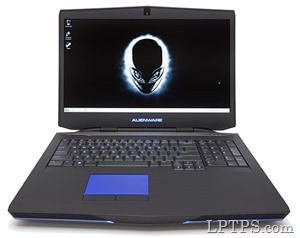 The Alienware is a 17-inch premium gaming laptop that packs just about everything a gamer might ever want. It's even more powerful now and features everything a gamer could dream of. As usual it has an extremely attractive exterior, loud speakers and large yet comfortable keyboard. Since the launch of Alienware laptops they are known for incomparable performance and everything else one could expect from a gaming PC. This gaming beast has been upgraded with plenty of strong hardware and there are also some significant changes in design which makes it sleeker than its older version. Overall, it's a complete package for PC gamers that offer performance, look, HD display and an amazing audio quality.
| | |
| --- | --- |
| Processor | Intel Core i7 |
| RAM | 8 GB |
| Storage | 1 TB |
| Graphics | NVIDIA GeForce GTX 860M |
| OS | Windows 7 Home |
2. Asus ROG G751JY-DH71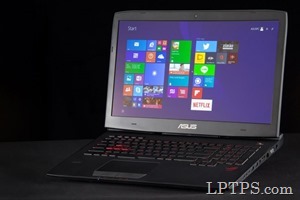 The Asus ROG G751JY is a 17-inch gaming laptop which according to ASUS is "The Choice of Champions". ASUS has its own series of gaming laptops known as Republic of Gamers and this specific model is clearly one of them. Even though it's a high priced laptop, it's a total value for money machine with its latest and powerful hardware. It's known for its accurate display screen and excellent yet comfortable keyboard. Best feature of this notebook is certainly its integrated subwoofer that makes your experience even better while playing games. Overall, it's a high-end gaming PC that comes for decent price.
| | |
| --- | --- |
| Processor | Intel Core i7 |
| RAM | 24 GB |
| Storage | 1 TB HDD plus 256 GB SSD |
| Graphics | 4 GB NVIDIA GeForce GTX 980M |
| OS | Windows 8.1 |
3. Origin EON17-SLX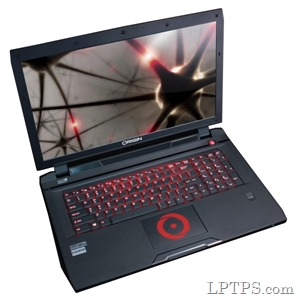 The Origin EON is yet another one of the most powerful gaming laptops in 2015. It provides a superior value for money and is fully customizable. The 17-inch notebook is known for having the best graphics card and multimedia features for hardcore gamers. There are plenty of flaws in this device but considering its price and performance they can be easily ignored. I know many people prefer assembled gaming notebooks over Origin EON but the support and service that you're going to get from Origin is simply impossible to get when you build your own PC. All in all, it's a cost effective gaming machine that'll make certain you play all the latest games without any issues.
| | |
| --- | --- |
| Processor | 3 GHz Intel Core i7 |
| RAM | 16 GB |
| Storage | 1 TB |
| Graphics | Nvidia GeForce GTX 680M |
| OS | Windows 8 |
4. Razer Blade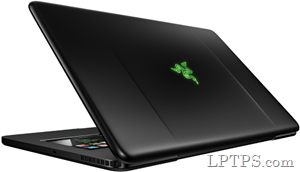 The Razer Blade is a 14-inch high-end gaming laptop which can be extremely useful for gamers on the go. It certainly isn't one of the bulkiest gaming laptops and can be carried around effortlessly. The best and exclusive feature of this notebook has always been its second screen which can be utilized for browsing, checking emails, YouTube, etc. When it comes to specifications and hardware, Razer Blade has always delivered the best and latest available on the market. The 14-inch notebook is a high budget device with powerful specs and it's especially built for hardcore gamers. Other than all that, its stunning QHD display makes your gaming experience breathtaking with its crispy sharpness and realistic colors.
| | |
| --- | --- |
| Processor | Intel Core i7 |
| RAM | 8 GB |
| Storage | 512 GB SSD |
| Graphics | 3 GB NVIDIA GeForce GTX 870M |
| OS | Windows 8.1 |
5. MSI GS70 Stealth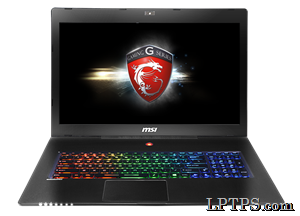 The MSI GS70 Stealth is certainly one of the slimmest gaming laptops in 2015 and can run latest games without sweating. Best thing about this notebook is certainly its look and design which is lightweight and sleek unlike its rivals. Some of the hardcore gamers might not be satisfied with its performance but overall it's a good device for playing games and can match the standards. It includes a keyboard from Steel Series which is great for gaming and also long battery life is helpful for gamers. If someone's looking for a gaming ultrabook then this is exactly what they need.
| | |
| --- | --- |
| Processor | Intel i7 |
| RAM | 12 GB |
| Storage | 750 GB HDD plus 128 GB SSD |
| Graphics | 2 GB NVIDIA GeForce GTX860M |
| OS | Windows 8.1 |