Have a look at the best ultra thin laptops of 2015.
This is an old post from 2015.

Check this newer article on the best ultra thin laptops.
If you are serious about getting your hands on an ultrathin laptop that still packs a considerable amount of power and performance into a ridiculously compact form factor, 2015 is a very (VERY) big year. Ultrabooks are becoming the "go to" option as far as laptops are concerned, and things to next-generation hardware included in almost all of the top options out there that they are only becoming more powerful and more refined as time goes on. Here are what we consider to be the very best ultrathin laptops for 2015!
1. Acer Aspire S7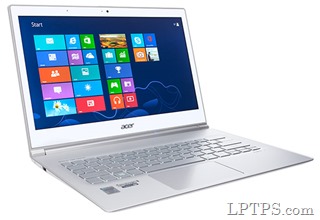 The S7 lineup has always been considered to be one of the best ultrathin notebook lines on the planet ever since it was first released in 2012, and Acer continues to knock it out of the park as far as performance, power, and design are concerned. New upgraded internals make this a fantastically powerful computer, but the design is somehow even thinner and more compact than it was last year! Combine that with an absolutely gorgeous screen (touchscreen, at that), and you're looking at a real winner here!
| | |
| --- | --- |
| Processor | Intel Core i7 |
| RAM | 8 GB |
| Storage | 256 SSD |
| Graphics | Intel HD 4400 |
| OS | Windows 8 |
2. Apple MacBook Air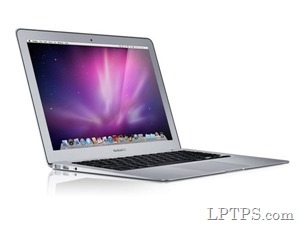 Ever since the first MacBook Air landed, Apple has absolutely dominated the ultrathin laptops world. These laptops definitely have a lot of stiff competition this year, but that doesn't mean that the Air isn't still "King of the Hill". The Air still reigns supreme. The new Apple MacBook Air (available in 11 inch and 13 inch configurations) has been upgraded across the board, giving you extra juice out of the same gorgeous form factor that you have gotten so used to. There are a lot of other ultrathin laptops out there, but this is very definitely the best of the bunch! Everyone else is still trying to play catch-up.
| | |
| --- | --- |
| Processor | Intel Core i5 |
| RAM | 4 GB |
| Storage | 128 GB Flash Drive |
| Graphics | Intel HD 5000 |
| OS | Mavericks |
3. Dell XPS 13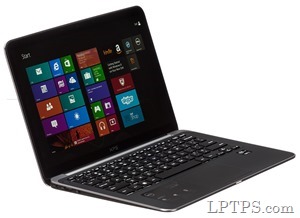 While not exactly the most popular of all the different ultrathin laptops out there, the Dell XPS 13 is definitely a serviceable system that won't break your bank account. It offers up and attractive design similar to the MacBook Air and Acer S7 (though it uses less premium components to pull it off), and while slightly underpowered compared to the rest of the competition it's still a lot more powerful than most entry-level or budget based laptops out there. At the end of the day, if you're looking for a serviceable system that looks good, offers the perfect blend of price and performance, and should serve you well for at least a couple of years, this is the ultrathin that you'll want to look for.
| | |
| --- | --- |
| Processor | 4th Generation Intel Core i5 |
| RAM | 8 GB |
| Storage | 128 GB SSD |
| Graphics | Intel HD 4400 |
| OS | Windows 8 |
4. Lenovo Yoga 2 Pro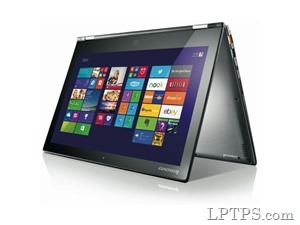 Ever since splitting with IBM, Lenovo has absolutely knocked it out of the park with their incredibly innovative new laptops. The Yoga product lineup is nothing short of amazing, with the new high-end Yoga 2 representing a major leap forward as far as ultrathin computers are concerned. This is a potent and powerful notebook crammed into a ridiculously tiny form factor, but it also doubles as a pretty powerful tablet (running full Windows 8, by the way) and is the perfect complement for people that are looking for the power of a laptop with the footprint of a tablet. It's tough to argue against the success of this groundbreaking "convertible".
| | |
| --- | --- |
| Processor | Intel Core i7 |
| RAM | 8 GB |
| Storage | 256 GB SSD |
| Graphics | Intel HD 4400 |
| OS | Windows 8.1 |
5. Samsung ATIV Book 9 Plus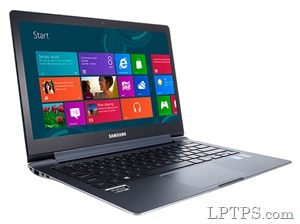 Samsung has always made laptops that were pretty attractive but a little spotty as far as performance is concerned, resulting in some real hit or miss options on the market. However, with their flagship line of ultrathin laptops (the ATIV product lineup) they pull out all of the stops and offer one of the best experiences you could hope to get out of the 2015 ultra-thin laptop. Perfectly designed with the same kind of very modern aesthetic Samsung has applied to all of their consumer electronics, this is a gorgeous laptop through and through – but it's more than just a pretty face. The screen is so crisp and clear it's almost unbelievable until you see it in person, and the upgraded internals make it one of the most powerful ultrathin notebooks money can buy.
| | |
| --- | --- |
| Processor | Intel Core i5 |
| RAM | 4 GB |
| Storage | 128 GB SSD |
| Graphics | Intel HD 4400 |
| OS | Windows 8.1 |