This is an old post from 2014, look at our latest article on the best laptops under $600 for the latest information!
These days everyone wants a tablet or smartphone and after such a rapid growth in tech industry we all thought that laptops will soon be out of demand just like desktop computers. However, I don't think that's going to happen anytime soon because laptop industry is on fire as well and they keep inventing new kinds of laptops such as ultrabooks and touch screen laptops. Anyways, Android and iOS are entirely different things and none of them can really compete with Windows or Mac OS. What I'm trying to explain here is that laptops will always remain the best for your daily computing work.
There are plenty of laptop brands competing with each other to manufacture solid yet affordable laptops. Here in this article we're going to list 10 best laptops under $600 on whom you can rely and use for a long time. So, let me guess why you're here, you're looking to replace your old PC with a new laptop but are little low on budget. You don't have to worry about it because you are not alone in this; laptop is necessity of life for this generation and finding a decent laptop for around $600 is really possible. So let's stop wasting our precious time with introduction and see what $600 laptops are best and exactly which one will suit you.
10. Toshiba Satellite C855-S5194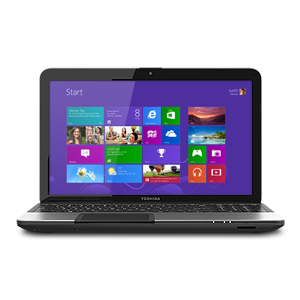 In case playing HD games and multi-tasking is your essential need then the Toshiba Satellite C855 is exactly what you need. This 15-inch device has some amazing features that'll help you all the time such as long battery life and solid hardware. Its insides include Intel i3 Core processor, 6GB DDR3 RAM, 640 GB HDD and Windows 8. Best thing about this notebook is certainly its performance which is way better than any other laptop in this price range and its portability is advantage as well. Currently it's priced at around $550 due to some offer but you don't have to worry even if you can't grab it right now because its original price is under $600 and I'm kind of sure that Toshiba won't raise its price more than that.
9. ASUS K55A-DS51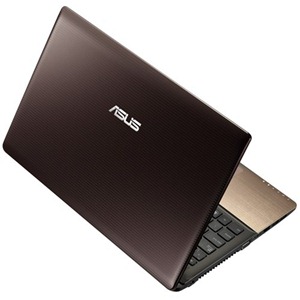 We all know that ASUS has manufactured some really great budget laptops in last few years and believe me this one is no exception. I know that ASUS is one of the best laptop brands and their laptops are always priced very reasonably. Right now if you're looking to buy a laptop for under $600 then trust me you're not going to get anything better than ASUS K55A-DS51. The 15-inch laptop comes with Intel Core i5 processor, 8GB DDR3 RAM, Windows 8 and 750 GB HDD. The K55A-DS51 is also one of the best-selling laptops of 2015 and if you're looking for a notebook with Windows 8 then this is what you need.
8. Lenovo G580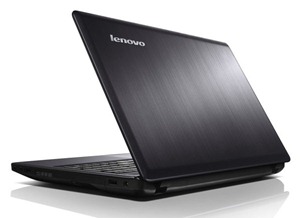 Lenovo is a great laptop brand for everyone. They manufacture laptops in several qualities and have series' of laptops for almost everyone's needs. From low-cost to high-budget notebooks, they produce everything. The Lenovo G580 is another great 15-inch laptop that you could get for under $600 and according to me it's one of the high-end budget laptops. I have personally used G580 for about 4 months and I did not find a single issue with it. Right now you can buy it for $570 and it packs Core i5 processor, 500 GB HDD, 4GB RAM and Windows 8. All in all, I'd recommend this laptop for playing games as well since it packs integrated Intel HD graphics card.
7. HP Pavilion g7-2270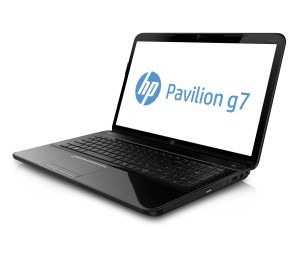 The HP Pavilion g7 is a 17-inch laptop which comes for about $500 and in case large screen is what you like then this one is certainly made for you. Latest version of g7 comes with i3 processor, 6GB RAM, 750 HDD, Windows 8 and HD Intel Graphics 4000. The price of this HP notebook is extremely reasonable and to be completely honest I don't think you could get any other 17-inch laptop with these kinds of specs for such price. According to many online reviewers, this one is a high performer and we all know that HP Pavilion series has delivered plenty of best laptops in 2015.
6. ASUS S56CA-DH51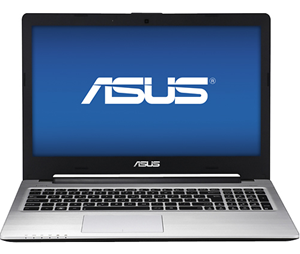 The ASUS S56CA-DH51 is undoubtedly among the best and most affordable laptops of 2015. It was first revealed earlier this year and is suitable for almost everyone, whether it is a college student, gamer or businessman. It features AMD Quad core processor, 6GB RAM, 750 GB HDD, 24GB SSD and Windows 8. Anyways, if you're still thinking it's a laptop then let me correct you here, it's an ultrabook, yes for such a low price ASUS is selling ultrabook. I have personally reviewed this device and to be honest I'd say it's an ultrabook when it comes to slimness but if we talk about its weight then no, this one can't be compared with other ultrabooks. Overall, it's a faultless and very good looking laptop for under $600.
5. Acer Aspire V5-572G-6679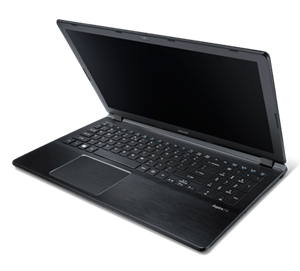 The Acer Aspire V5-572G-6679 is yet another best laptop under $600 in 2015 and it's considered as top-notch budget laptop. This one is the only laptop which has 5 stars on almost all top online websites and we already know that Acer Aspire series has delivered many amazing and reliable laptops in past few years. This Acer laptop is packed with i5 processor, 6GB RAM, 500 GB HDD, 5 hours battery life, NVIDIA GeForce GT 720M and Windows 8. Current price of this notebook is $600 and is available in only one color, "Polar Black". So if you're looking for something really thin and light then Aspire V5 will suit you best.
4. Acer Aspire V5-571P-6698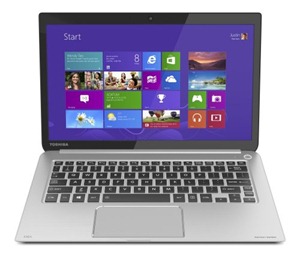 This one is yet another laptop from Acer Aspire V5 series and best thing about this one is that it comes with touch screen display. Lately touch screen laptops are getting a lot of attention and believe me, computing with touch screen display is a whole next level. This 15-inch laptop comes with i3 processor, 8GB RAM, Windows 8 and 750 GB HDD. Right now you can buy it for $520 which I think is really a good price for touch screen device. It's also great if you're tired of your old black color laptop because this one comes in color named as "Silky Silver" and is slim as any other Aspire V5 notebook.
3. ASUS X550CA-DB51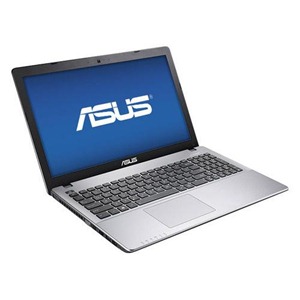 The ASUS X550CA-DB51 is a 15-inch laptop which simply can't be ignored and totally deserves to be in the list of best laptops under $600. It is currently priced at $550 and its specs are really kind of shocking. It features i5 processor, 8GB RAM, Windows 8 and 750 HDD. If you're looking for something to use for next 3-4 years then this one will surely redefine your expectations and you certainly can expect smooth multi-tasking from this device. Other than amazing performance, its design is really attractive with circle finish and elegant color. I'd highly recommend this one to people who don't want to take chances with their computer.
2. Samsung Series 3NP300E5C-A09US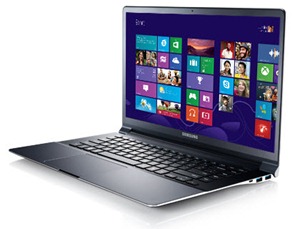 Samsung is one of the oldest and popular brands when it comes to electronics. However, Samsung laptops are not as popular as their smartphones but they do deliver good quality laptops for decent price. The Samsung Series 3 A09US is a 15-inch laptop that comes with i5 processor, 4GB RAM, 500 GB hard drive and Windows 8. This one is best suited for college students, social networking enthusiasts and office users. That clearly indicates that it's not built for playing HD games. However, it works perfectly while browsing, listening music or watching movies. Stylish design is exactly what makes this laptop totally worth and I don't think that any other budget laptop looks as good as this one. So if the looks are priority for you then I'd say go with this one.
1. Dell Inspiron i15N-3910BK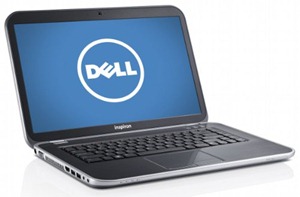 From always, Dell has been one of the best laptop brands and so far they haven't disappointed when it comes to laptops and its accessories. The Dell Inspiron i15n is the best $600 laptop since it features i5 processor, 6GB RAM, 1 TB HDD and of course Windows 8. This specific laptop from Dell is redesigned with circle finish and it really looks kind of professional laptop. Hardware quality is always top-notch in Dell notebooks including its webcam, audio quality and battery. It might not be very slim as you expect a laptop to be in 2015 but when it comes to performance it beats every single laptop in this list of best laptops under $600. Overall, I'd highly recommend it to hardcore computer users.