Have a look at the best lightweight laptops in 2015 rated by our experts!
This is an old post from 2015. Look at this article for the best lightweight laptops of the moment.
The pace of life is getting faster and faster with everyone on the move a lot more. There are certainly changes in the way we are working with more flexibility in hours and remote working becoming increasingly popular. In addition, leisure travel is on the increase with cheaper holiday prices. With these things in mind people will be looking for the best lightweight laptops in 2015. Laptops that can be easily carried around and offer features such as a long battery life for practicality. Here are five of the best lightweight laptops to consider by a number of different manufacturers.
1. HP Chromebook 11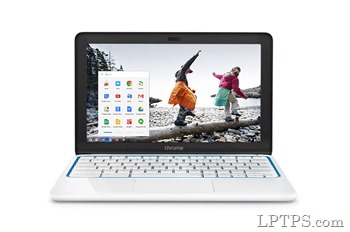 The HP Chromebook 11 has lots going for it and a good starting point is its price. With a recommended retail price of only £199 or $279, it is affordable for most of people and is great value for money at that price. A Chromebook is a device where pretty much everything is NOT stored on the laptop but in the cloud (on the internet). This can mean that certain tasks cannot be completed without an internet connection. If you do not have a mobile internet connection or ready access to the internet then this is possibly not your best option.
| | |
| --- | --- |
| Processor | 5250 Samsung Exynos |
| RAM | 2 GB |
| Storage | 16 GB |
| Graphics | ARM Mali-T604 |
| OS | Chrome |
2. Sony Vaio Pro 13
Sony Vaio Pro 13 is certainly one of the best lightweight laptops in 2015. In fact, Sony claims that it is the lightest laptop of its type in the world. However, this laptop is a high specification one that has impressed its users and reviewers so far. The battery life is impressive in this lightweight laptop. However, storage space is not as large as it could be but it is perfectly adequate for most users. In fact, it is difficult to find anything but positives for the Sony Vaio Pro 13. This top spec and lightweight machine will set you back approximately £999 or $1400 in shops.
| | |
| --- | --- |
| Processor | 1.6 GHz Intel i5 |
| RAM | 4 GB |
| Storage | 128 GB |
| Graphics | Intel HD |
| OS | Windows 8 |
3. Apple Macbook Air 11.6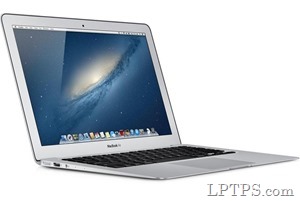 The Apple Macbook Air 11.6 is a new offering from Apple and sees some improvements over its predecessors. Apple has long been known for its products being more expensive than many of its competitors but people love Apple and are prepared to pay the price for its products. With the Macbook Air 11.6 the price is lower than previous ones though and you can expect to start pay around £749 or $899 for this product. The battery life on this Macbook cannot be matched by any other laptop including many heavier ones and all the specifications are impressive as always. All in all, if you're not a Microsoft Windows fan then this is exactly the lightweight laptop you need.
| | |
| --- | --- |
| Processor | 1.4 GHz Intel Core i5 |
| RAM | 4 GB |
| Storage | 128 GB |
| Graphics | Intel HD 5000 |
| OS | Mavericks |
4. Dell XPS 11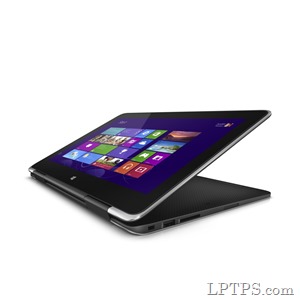 The Dell XPS 11 is a convertible laptop with the screen turning 360 degrees to transform it into a tablet of sorts. However, there is a price to be paid for this versatility with a recommended retail price of $700. That being said there are some amazing deals to be found so don't discount this laptop just yet on price alone. It is not the lightest laptop in those featured here but you do have the 'tablet' option. It has a specification that is impressive and it has a very robust feel and build that will surely last.
| | |
| --- | --- |
| Processor | Intel Core i5 |
| RAM | 4 GB |
| Storage | 128 GB |
| Graphics | Intel HD |
| OS | Windows 8 |
5. Asus Chromebook C200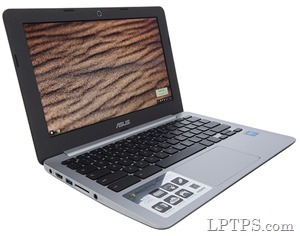 Finally, the Asus Chromebook C200 which does not boast an inspirational design but does have great battery life especially for a budget price Chromebook. The price for the C200 is around about £200 or $250 at retail. It also has the added benefit of new superfast wi-fi technology that is reportedly up to five times faster than 802.11n wi-fi. Sound and connectivity are both adequate with a variety of ports available for most of your needs. However, it does not have an Ethernet port which may be limiting to some but this is easily fixed with an inexpensive USB adaptor. Overall, ASUS Chromebook is certainly among the lightest laptops manufactured in 2015.
| | |
| --- | --- |
| Processor | 2.16 GHz Intel Dual Core |
| RAM | 4 GB |
| Storage | 32 GB |
| Graphics | Intel |
| OS | Chrome |