Have a look at the best touch screen laptops rated by our experts!
With Windows 8 and 8.1 being built for use on multiple platforms it is inevitable that demand for touch screen laptops is going to increase. The speed and versatility of touch screen capability leads to increased productivity for the user. In addition, with more and more software being designed with touch screen users in mind and the increase in mobile access, it is clear that touch screen is here to stay. However, integrating touch screen into a laptop or hybrid does present some challenges. Let's review the top five best touch screen laptops for 2015 and see how they compare.
1. HP Spectre 13t-h200 x2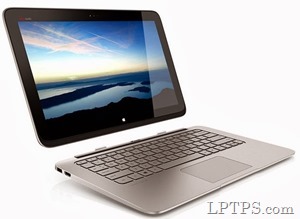 The HP Spectre 13t-h200 x2 is a reasonably priced touch screen laptop retailing at around $999. It has a reasonable size screen and great connectivity options including Bluetooth. The connections are pretty much all on the base / keyboard part of this laptop meaning connectivity is more limited when being used in tablet mode. This laptop is very top heavy and there have been some concerns over the effectiveness of the touchpad. However, for the price of the HP Spectre there is really little to complain about and the versatility and convenience it provides make up for any shortcomings.
| | |
| --- | --- |
| Processor | Intel i5 |
| RAM | 4 GB |
| Storage | 128 GB SSD |
| Graphics | Intel HD |
| OS | Windows 8.1 |
2. Lenovo IdeaPad Yoga 2 Pro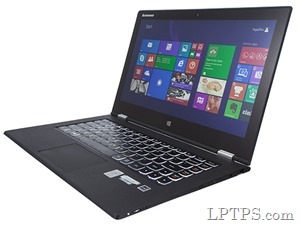 The Lenovo IdeaPad Yoga 2 Pro is a similar price to the HP Spectre. It feels (and is) a high quality laptop with a great screen resolution providing high quality graphics for the user. This laptop folds in order to convert from laptop to tablet meaning that there is no loss of weight when using the laptop in tablet form. However, the hinge feels solid and this is definitely an improvement on previous models of the IdeaPad. The battery life is average for a device of this type and it is quite heavy when being used as a tablet device. Overall, it's a nice PC manufactured by Lenovo and certainly their best touch screen laptop.
| | |
| --- | --- |
| Processor | 4th Gen Intel i7 |
| RAM | 8 GB |
| Storage | 256 GB SSD |
| Graphics | Intel HD 4400 |
| OS | Windows 8.1 64 bit |
3. HP ENVY 15-k020us
A slightly more expensive laptop is the HP Envy 15 which offers a year's subscription to Microsoft Office 365 as an added bonus that many will find attractive. The design is good and the Envy 15 meets HP's usual high quality standards. The hinge of the Envy 15 is robust and versatile allowing for the laptop to be used in a number of different positions including in 'stand' mode. The screen quality is not great and the battery lasts only approximately 3 hours – of course depending on the usage type. There is a large mouse pad which makes navigation easier.
| | |
| --- | --- |
| Processor | Intel i7 |
| RAM | 8 GB |
| Storage | 1 TB |
| Graphics | Intel HD 4600 |
| OS | Windows 8.1 |
4. Samsung ATIV Book 9 Plus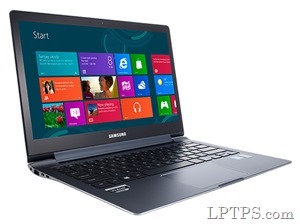 The Samsung ATIV Book 9 Plus is undoubtedly among the best touch screen laptops of 2015 and comes for around $1399. This Samsung laptop boasts a stunningly beautiful design and is pretty much light. The battery has been improved on since previous models and now lasts even longer – this was not an issue before. The screen is anti-glare and perfectly adequate resolution for most people. A dongle or adapter is required for having VGA & Ethernet connectivity. However, this is becoming increasingly common in laptop built more for mobility than functionality and is not unique to the ATIV Book 9 Plus.
| | |
| --- | --- |
| Processor | Intel Core i5 |
| RAM | 4 GB |
| Storage | 128 GB SSD |
| Graphics | Intel HD 4400 |
| OS | Windows 8 |
5. Toshiba Satellite S55T-B5260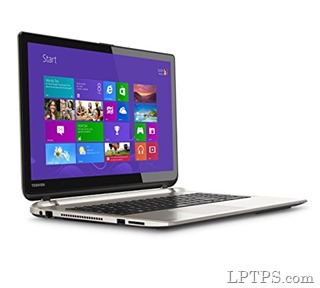 Toshiba's Satellite S55T-B5260 is a high end touch screen laptop with a retail price of around $1860. However, it does have good quality audio and UltraHD connectivity which is ideal if you need support for the latest televisions. The backlit keyboard enables you to work in a variety of environments and it has the fastest available wi-fi technology built-in making this machine pretty future proof if this is a concern. The graphics are good on this laptop but not 'gamer level' so if you require very high resolution / quality graphics this may not be the best option for you. All in all, it's the best touch screen laptop for this price and specifications.
| | |
| --- | --- |
| Processor | Intel Core i7 |
| RAM | 12 GB |
| Storage | 1 TB |
| Graphics | Intel HD |
| OS | Windows 8.1 |