As the realms of tablet and personal computing start to merge, new trends are beginning to pop up. Namely, the ubiquity of touch screen interfaces. This can be seen in both Windows and Mac, where touch UI or touch gestures are incorporated in some way. Because of this, laptops with touch screens are becoming increasingly common, complementing the use of the traditional mouse and keyboard.
It used to be the case that these kinds of touch interfaces on computers were restricted to the more expensive ones, with mostly the well-known brands making use of the technology in Windows 7. But when Windows 8 came around, touch suddenly became a lot more important and prominent. Now, everyone wants to add a touch-screen, for better or worse.
At any rate, a lot of these touch-screen laptops do a bit more than simply incorporate touch sensing into the screen; some are considered "hybrids", able to function as both a tablet and as a traditional laptop. This kind of special functionality will probably become more common as the years pass. One of these is listed here as well, while the rest of them have traditional laptop form factors. All of them, though, are some of the best touch screen laptops you can find on the market in 2015.
10. Lenovo IdeaPad Flex 15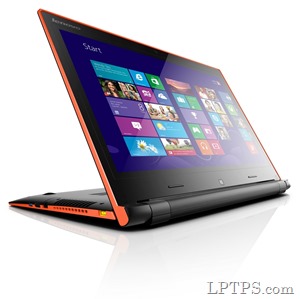 To conclude the list, there's another entry from Lenovo, offering a special kind of form factor that goes beyond their normal workhorse laptops. The Flex 15 is not only a regular laptop, but also convertible to a tablet. It comes with a Core i7-4500U processor at 1.8 GHz, 8 GB of memory, 500 GB of hard disk storage, an 8 GB solid state drive, a copy of Windows 8, and a 15.6-inch touchscreen display. While it does have very nice specs, the convertible aspect of its design is what's most important, and it represents where laptops and tablets are going in the near future. And at under $800, it's almost a bargain for the kind of power and versatility that you get.
9. ASUS N550JV-DB72T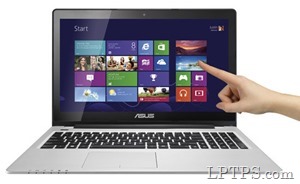 ASUS have their own mid-high-end laptop that can go toe to toe with Dell's XPS 15. With its Core i7-4700HQ processor at 2.4 GHz, 8 GB of memory, 1 TB of storage, a dual-layer DVD burner, a copy of Windows 8, a 15.6-inch touchscreen display, and NVIDIA GeForce GT 750M graphics, it can power through the majority of what the Dell XPS 15 can. However, one big advantage it has over the Dell laptop is price. At $1,044, it's far more forgiving to your wallet while having nearly the same capabilities. The Dell laptop does have a bit more memory and an SSD, but not everyone may need these bonuses.
8. Dell XPS 15 6842sLV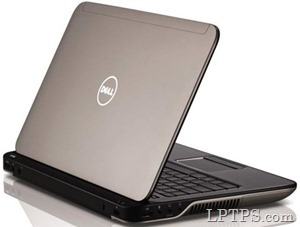 Dell is widely known as one of the most popular PC manufacturers in existence, with PCs that cater to a whole range of customers. For those who tend to do more processor-intensive tasks such as graphic design, CAD, or gaming, the XPS 15 should work quite nicely. Sporting a Core i7-4702 HQ processor at 2.2 GHz, a whopping 16 GB of memory, a 1 TB hard drive, 32 GB SSD, NVIDIA GeForce GT 750M graphics, a copy of Windows 8.1, and a 15.6-inch touchscreen display, it's an absolute beast of a machine that can handle even the heaviest workloads. At $1,899 it's certainly not a budget model, but for this price you certainly are getting one of the best touch screen laptops of 2015.
7. Acer Aspire V7-582PG-6673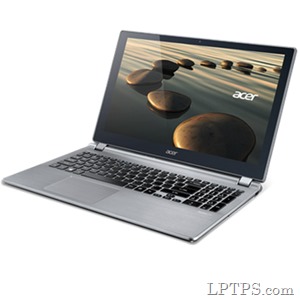 If you thought the Acer Aspire S7 was about as good as Acer was going to put out, it's about time to think again. Their newer Aspire V7 Ultrabook starts at a mere $799 and includes a Core i5-4200U 1.6 GHz processor, 8 GB of memory, 500 GB of hard drive storage, 20 GB of solid-state storage, a copy of Windows 8, up to 7.5 hours of battery life, and a 15.6-inch touchscreen display. All in all, it has ample room in both its physical size and in its processing size to handle a wide variety of tasks. In terms of bang for your buck, this is probably the best item on the list, and is a highly recommended touch screen laptop to buy in 2015.
6. Lenovo Thinkpad X240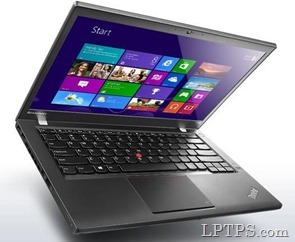 Lenovo has always been the king when it comes to functional, business-oriented laptops that favor a straightforward design over flashiness and frills. Their Thinkpad X240 is a customizable Ultrabook that starts out with a 4th generation Core i3-4010U processor at 1.7 GHz, up to 8 GB of RAM, and a plethora of storage options including dual 500 GB hard drives, a 128 GB SSD, and 16GB mSATA. It also has two USB 3.0 ports, allowing it to support the latest high-bandwidth devices. For the OS you have the option of installing either Windows 7 or Windows 8. And perhaps most impressive of all, if you choose the biggest battery size you get up to a whopping 17.4 hours of battery life. With a starting price of $891, this is about as good as it gets.
5. HP Spectre XT TouchSmart Ultrabook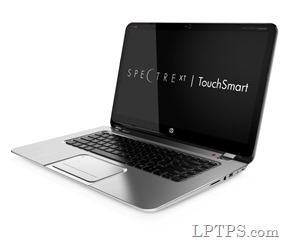 With HP's knack for balancing design and functionality fairly well, it's almost a given that whatever they put out is worth buying in some capacity. When it comes to touchscreens, they've had their TouchSmart series even before Windows 8 was released. Today, they offer the Spectre XT, a 15.6-inch Ultrabook with a Core i7-3517U processor at 1.9 GHz, 8 GB of DDR3 memory, 500 GB of hard drive storage, 32 GB of solid state storage, and a copy of Windows 8 preinstalled. And with its price of $949, it's a bit of a bargain compared to all of the other laptops listed so far. With the kind of processing power it has, it should be able to handle whatever tickles your mind.
4. Samsung ATIV Book 9 NP940X3G-K04US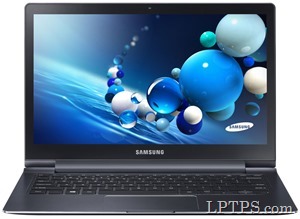 Everyone knows Samsung for their extremely popular Galaxy devices and HDTVs, but one area where they haven't explored as deeply is laptop design. With the kind of manufacturing technology at their disposal, they've been able to make a notebook with some eye-popping specs. Their ATIV Book 9 Plus comes with a Core i7-4500U processor at 1.8 GHz, 8 GB of DDR3 memory, a 256 GB solid state drive, a copy of Windows 8.1, and last but not least, a 13.3-inch 3200×1800 touchscreen display. It's effectively one of the first PC laptops to have something equivalent to Apple's Retina Display. The pixel density is rather impressive, and with a price of $1,799 it's not too steep for all of the screen real estate that you get.
3. ASUS UX31A-DH51 Zenbook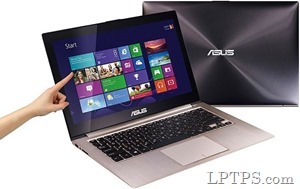 If you could name one company that has really put in a lot of effort into building their brand and customer base from the ground up, it would be ASUS. Initially a manufacturer of PC hardware, they more recently expanded their business into consumer electronics, releasing many different models of notebooks. The UX31A-DH51 Zenbook is one of their best to date, offering a ridiculously thin design that rivals even the MacBook Air. This, combined with its Core i5-3317U processor at 1.7GHz, 4 GB of memory, a 128 GB SSD, a 13.3" 1080p display, and Windows 8, makes it an excellent choice if you're looking for premium-quality portability. And with a price of $1,000, it's relatively inexpensive compared to other laptops of its class.
2. Acer Aspire S7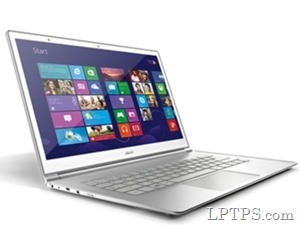 The Aspire S7 is one of Acer's offering that conforms to Intel's Ultrabook specification, sporting a very thin design, super-fast boot times, and horsepower that packs a punch. Equipped with a Core i7-4500U processor at 1.8 GHz, a 256 GB solid state drive, 8 GB of dual-channel memory, a 13.3-inch full HD touchscreen display, and a copy of Windows 8, it's a force to be reckoned with. Given that it's an Ultrabook, it does lack an optical drive, which is unfortunate, but thankfully disc-based media is beginning to fall by the wayside. At $1,599, it's a decent price for a laptop that has great specs, excellent build quality, and enough horsepower to handle the majority of workloads.
1. Sony VAIO Pro SVP13215PXB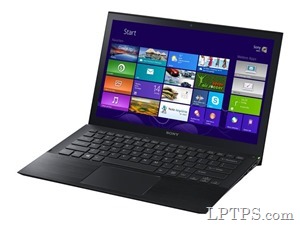 The Sony VAIO has been around for many years, carrying the reputation of being fairly dependable. Nowadays Sony is more known for its series of game consoles and Blu-ray technology, but their VAIO line of laptops is not to be missed. The VAIO Pro SVP13215PXB is a 13.3-inch Ultrabook with a Core i7-4500U processor at 1.8 GHz, 8 GB of memory, 256 GB of SSD storage, and of course, a touchscreen. Like most other touchscreen laptops, it comes preinstalled with Windows 8, built for touch from the ground up. At $1,799, this is a fairly meaty laptop in very thin casing, and should be capable of most of what you throw at it.