Have a look at the best Windows 8 laptops rated by the experts of LPTPS.Com!
Windows 8 really has revolutionized computing by bringing touch screen functionality to mainstream models like desktops and laptops. If you're in the mood for a laptop and want Windows 8 to run without issue, you're lucky as more and more are being made with this feature, in order to keep up with the market's demands. That being said, not all of these laptops are equally worth your money. The following five laptops represent your best options not just because they run Windows 8, but because of a number of other features they bring to the table, all at an affordable price.
1. Lenovo G505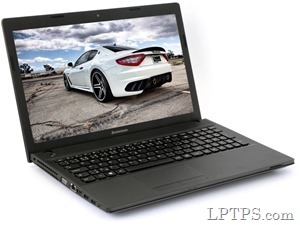 The Lenovo G505 is just a great all around Windows 8 laptop. Whether you need it for work, school or your family, the G505 is a great choice. With the attention Lenovo gave the graphics on this laptop, it's an easy choice for multimedia too. It's every bit as durable as you want your laptop to be, meaning you can confidently take it on the go without any issues. Its OneKey Rescue feature is amazing too and essential for those of us who work on important projects and worry about technical difficulties stepping in and hurting our progress. Never let this bother you again—even when you're on the go.
| | |
| --- | --- |
| Processor | AMD Quad-Core A6 |
| RAM | 4 GB |
| Storage | 500 GB |
| Graphics | ATI Radeon 8400 |
| OS | Windows 8 |
2. Asus V550CA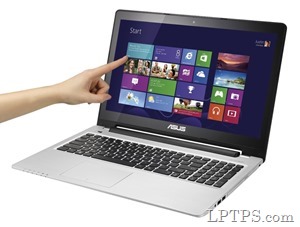 Plenty of laptops are coming out with touch screens these days, but the Asus V550CA is certainly one of the best Windows 8 laptops. The all glass panel isn't just durable, it gives the screen a beautiful sheen you'll love running your finger across when using Windows 8's functionality. That being said, there's also a great track pad and keyboard right out in front of you too. Despite these unique additions, the V550CA is extremely thin and, thus, travel-friendly. Maybe its coolest feature is simply how fast you can turn it on and off. This laptop is almost more like a tablet in that regard.
| | |
| --- | --- |
| Processor | Intel Core i7 |
| RAM | 8 GB |
| Storage | 1 TB |
| Graphics | Intel HD 4000 |
| OS | Windows 8 |
3. Acer Aspire V5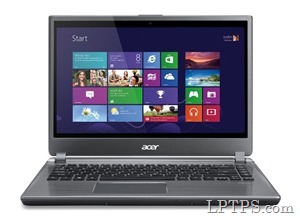 Acer has a reputation for making extremely portable laptops and their Aspire V5 is no exception. Despite boasting a 15.6 inch display, the laptop is no more than an inch thick. Nonetheless, the casing is still very durable and comes in four colors for you to choose from. Even with the slender size, you won't lack for features. The ZoomPerfect touchpad also makes great use out of the large screen. This laptop is great for Skype or simply watching videos because of the amazing audio it brings to the table. Acer outfitted it with four speakers all benefiting from Dolby's signature technology.
| | |
| --- | --- |
| Processor | AMD A10 |
| RAM | 8 GB |
| Storage | 1 TB |
| Graphics | AMD Radeon 8650G |
| OS | Windows 8 |
4. HP Pavilion TouchSmart Sleekbook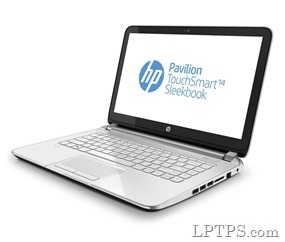 HP's new TouchSmart Sleekbook has been among the best Windows 8 laptops since its launch and only gives people more reason to rely on this company for the best possible laptops on the market. One great innovation is their HP CoolSense which helps keep this notebook at a sensible temperature no matter what you're using it for or for how long you use it. Although the small size of this laptop makes it easy to take it just about anywhere, HP also knew that it would take its fair share of bumps along the way. HP Protect Smart is designed to make sure that none of those accidents become catastrophes by hurting your actual data.
| | |
| --- | --- |
| Processor | Quad Core A8 |
| RAM | 6 GB |
| Storage | 750 GB |
| Graphics | 7600G HD AMD Radeon |
| OS | Windows 8 |
5. Toshiba Satellite U50T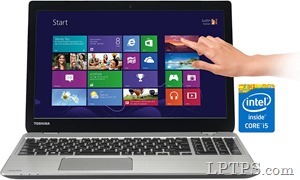 Toshiba went above and beyond with their Satellite U50T. Just looking at the way they've redone their number pad and keyboard layout speaks volumes about the premium they put on ingenuity. Of course, you get the touch screen you need for Windows 8, but you also get some amazing speakers to go along with it, which makes all the difference when you're using this laptop for multimedia. Plus, Toshiba has made this model more than affordable, so it's not the kind of investment you need to make in a lot of its competitors. For most people, though, this laptop won't lack.
| | |
| --- | --- |
| Processor | AMD Quad Core A8 |
| RAM | 6 GB |
| Storage | 750 GB |
| Graphics | AMD Radeon R5 |
| OS | Windows 8.1 |
Though there are a ton of other laptops on the market to choose from, these are the best value when your priority is using Windows 8.