This is an old post from 2015, look at our latest article on the best laptops under $500 for the most recent information!
Hey everyone, in this article we're going to discuss about the best 15-inch laptops under $500 that can be reliable and trusted. 15-inch is the most common size for a laptop for regular use. They are also the best gaming laptops and best laptops for college students. We have listed below the laptops that come with latest specifications and have up-to-date OS. We have listed laptops from only reputed brands such as Acer, ASUS, Lenovo, Dell, Toshiba, etc. I hope this article of 10 best 15-inch laptops under $500 will help you with choose the best notebook for yourself.
1. Acer Aspire E5-571-58CG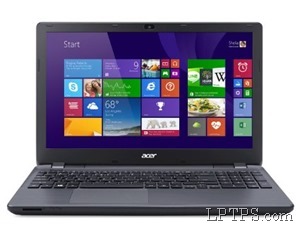 This latest laptop from Acer Aspire series has it all that one would expect. It comes with top-notch specifications like 5th Gen Intel Core i5 processor plus turbo boost technology, Windows 8.1, 6 GB RAM, 1 TB Storage space and HD Intel 5500 graphics. The best thing about this device is certainly its thinness which is just about 1 inch. That certainly makes it one of the slimmest laptops on the market. It's also known for its premium performance and amazing visual experience.
Click Here for Price
2. HP 15-r210dx Laptop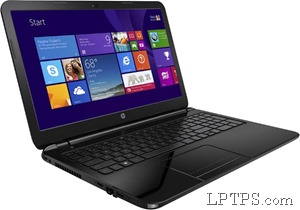 The HP 15-r210dx is yet another latest and best 15-inch laptop under $500. It packs 5th Gen Intel Core i5 processor, 750 GB Storage, 6 GB RAM and all other regular specifications. It is usually known as a multimedia laptop that is mostly used for watching movies, playing games, etc. This notebook can run just about any heavy applications smoothly yet doesn't get slower. After reading plenty of expert reviews of this notebook I can tell you that you will not regret buying HP 15-r210dx.
Click Here for Price
3. Lenovo G50-80 80E501U3US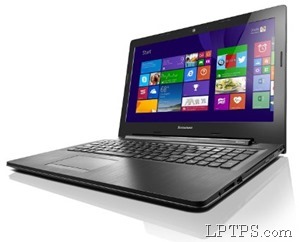 The Lenovo G50-80 laptops are usually known for being reliable and solid. This specific laptop from Lenovo is a good value device yet it's lightweight and gives the feeling of a premium laptop. Its plastic might feel a little cheaper but don't worry about it because it still is better than most of the budget laptops. It's lighter than other Lenovo notebooks and its battery life is good as well. Overall, it's an amazing laptop that has a great trackpad unlike ASUS and Toshiba laptops.
Click Here for Price
4. Toshiba Satellite S55t-B5152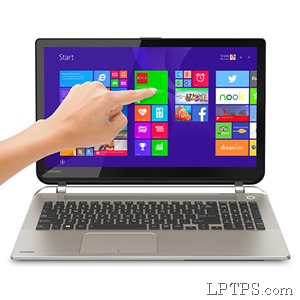 The Toshiba Satellite S55t-B5152 is a 15-inch laptop that comes for under $500. I know not everyone is comfortable with buying Toshiba laptops but this one is totally different and can be reliable. Its insides pack Intel Core i5 processor, HD touchscreen display, 500 GB Storage, 4 GB RAM and about 6 hours of battery life. Overall, it's a promising laptop that will fit in your budget with the maximum features and functionality. Its build quality is amazing and remarkable.
Click Here for Price
5. Acer Aspire V 15 Touch V3-572P-326T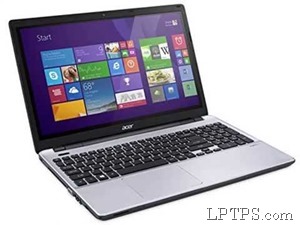 The Acer Aspire V 15 Touch is the latest laptop from Signature edition. When it was first launched its price was around $700 but now it certainly is available for under $500. Its 15-inch touchscreen display makes the Windows 8 run so perfectly that you would never use a non-touch laptop again. The Aspire V 15 comes with Intel Core i3 processor, 1 TB HDD and 6 GB RAM. It has been one of the most popular touchscreen laptops in 2016 and reason behind that is certainly its inspiring performance.
Click Here for Price
6. Asus Q502LA-BBI5T12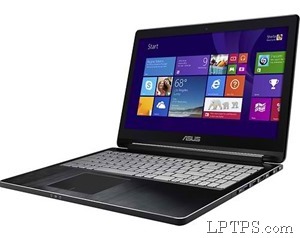 This one is yet another touchscreen 15-inch laptop for under $500. After reading countless reviews I have discovered that it has absolutely zero issues. Its HDD can be replaced with SSD, touch display performs really well, no issues with Wi-Fi connectivity and yes it's a refurbished laptop but comes with zero scratches and cracks. Its specifications include Intel i5 processor, 8 GB RAM, 1 TB HDD and Bluetooth 4.0. Overall, it's a high quality 15-inch laptop with every feature that you would desire.
Click Here for Price
7. Asus – Flip 2-in-1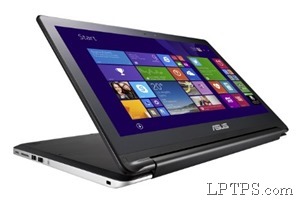 The ASUS Flip 2-in-1 is a 15-inch touchscreen tablet laptop hybrid device that comes for just under $500. It's known for its extremely well design and screen rotation of 360 degree. Its build quality is highly appreciated since it's entirely packed with solid aluminum. If you're worried about its weight then I can assure you that this laptop is very much light and thin. Its touch screen performs great and other specs include Intel i5 processor, 500 GB HDD and 4 GB RAM. All in all, it's an amazing device for people who are confused between laptop and tablet.
Click Here for Price
8. Dell Inspiron 15 3000 Series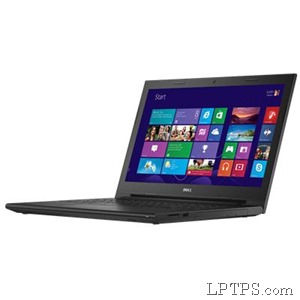 The Dell laptops are usually known for their solidness and performance and this specific laptop is no exception. Dell is confident about its performance regardless of what you want to do on it, whether it's browsing the internet or editing videos, its 5th Gen i5 processor will handle it all. Other than i5 CPU, it packs 4 GB RAM, 500 GB SSD, Windows 8.1 and Intel graphics. Its design is kind of compact and sleek which will help you carry it anywhere with ease. Overall, it's a perfect 15-inch laptop that is reliable and fully tested against hard situations.
Click Here for Price
9. HP Touchsmart 15-f162dx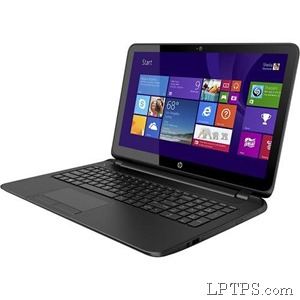 The Touchsmart 15 is of course a 15-inch touchscreen laptop that is known for its latest features and detailed visuals. It comes with a free Internet Security for 6 months plus some useful office applications. It's a great laptop for playing minecraft in case that's what you're looking for. Its specs include 4th Gen i3 processor, 6 GB RAM, Windows 8.1, 750 GB HDD and HD touchscreen display. Overall, it's a great notebook for browsing, playing games and watching videos.
Click Here for Price
10. HP 15-g020dx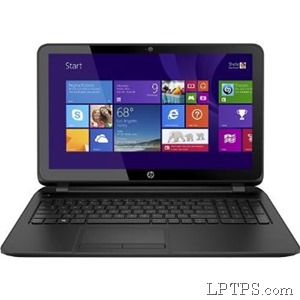 The HP 15-g020dx is certainly one of the best budget laptops of 2016. Its AMD Quad-Core processor and integrated AMD Radeon 8400 HD graphics make sure that you can play most of HD games without any hassle. Other than that, 4 GB RAM is provided to improve your gaming experience plus 1 TB of HDD helps you with storing your huge games. Overall, it's an amazing 15-inch notebook for under $500.
Click Here for Price