In last couple of years I have changed more than thirty laptops and have tried almost every PC brand. I have used cheap laptops as well as premium laptops to see the exact difference between them. Most of people set their budget around $500 for their laptop but some people don't have that much of budget and are looking for cheap budget laptops. Anyways, if it was 5 years ago I would not have been able to say this but these days there are hundreds of great budget laptops available as per person's needs. I have spent about 2 weeks on research to find out these listed below budget notebooks. I know how much challenging it can be to find a new budget laptop, so here's a list of best cheap laptops in 2016.
1. HP Stream 11.6 Inch Laptop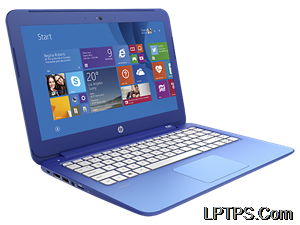 The HP Stream 11 is certainly the most popular laptop of 2015 and reason behind that is definitely its low price. I can tell you that just about anyone can afford it since it costs only around $150. Its specs include Intel Celeron N2840 processor, 2 GB DDR3 RAM, 32 GB SSD and Windows 8. I know this laptop isn't for everyone but I can tell that you are getting a great quality notebook for this price. Other than all these, you are getting Microsoft Office suite for one full year. It's extremely lightweight and blue colors suits perfectly with white keyboard. Overall, it's an amazing laptop for such price and most probably the best budget laptop of 2016.
Click here for Price
2. Acer Chromebook CB3-111-C670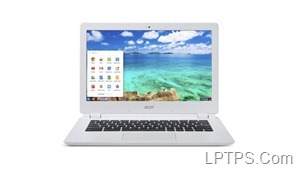 The Acer Chromebook is yet another one of the cheap budget laptops under $150. It comes with N2830 Intel Celeron processor, 2 GB RAM, 16 GB SSD, Chrome OS and Intel HD graphics. It has been designed extremely smart and is available in stylish colors. It long life battery makes it stand out of crowd and one can effortlessly multi-task on this device. It's a decent laptop for everyday use and its anti-glare display makes it useful in sunlight as well. All in all, I'd say it's a great notebook for browsing, watching movies, etc.
Click here for Price
3. Toshiba CB35-B3330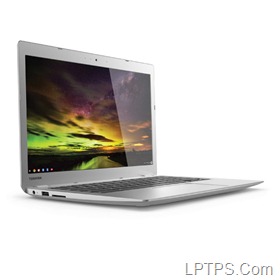 The Toshiba CB35-B3330 is a 13-inch Chromebook that comes with Intel Celeron processor, 16 GB SSD, 2 GB RAM and Chrome OS. The processor is faster than ever and the device has an awesome screen resolution. Other than all these, it's lightweight and easy to carry anywhere in your satchel. I have compared it with plenty of other Chromebooks but I find Toshiba as an amazing option. Overall, it's a decent notebook with nice design and long-lasting battery life. Best thing about it is definitely its booting time which is not more than 3 seconds.
Click here for Price
4. HP Stream 13.3 Inch Laptop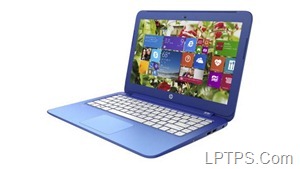 The HP Stream 13 is just same as the 11 one and only difference between them is of display size. If 11-inch laptop is not sufficient for you then you can go with this one for just little bit of more money. Its specifications are almost same such as 2 GB RAM, Intel Celeron 2.16 GHz processor, 32 GB SSD and Windows 8 OS. It has been one of the best sellers since last one year and is perfect for someone who is looking for a PC to surf web or play light games. I used it for a while but couldn't keep it because most of my work load requires a super fast PC. Anyways, if you're looking for something for your light work then this is the perfect solution for you.
Click here for Price
5. Samsung Chromebook 2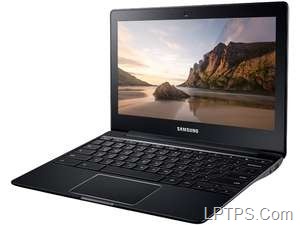 The Samsung Chromebook 2 the upgraded version of Samsung Chromebook and has plenty of latest features and high level specifications such as Intel Celeron processor, 16 GB HDD, 2 GB RAM and of course Chrome OS. If you're looking for a chromebook then there are plenty of options on the market but this one specifically is suited very well for people who are looking for multi-tasking as well as running heavy applications. All in all, I believe it's the best chromebook device of 2016 and there is simply no other chromebook that could be compared with this one when it comes to performance.
Click here for Price
6. HP Chromebook 14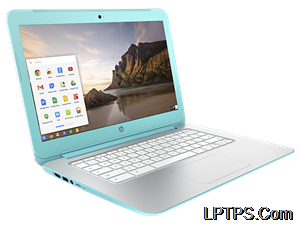 The HP Chromebook 14 is a 14-inch laptop that comes with NVIDIA Tegra processor, 2 GB SDRAM, 16 GB SSD and Chrome OS. Its bigger screen and sleek body makes it kind of different from other Chromebook and also comes with HD display. Its battery life is great and should last about 7-8 hours effortlessly. Other than that, its keyboard is responsive and easy to type. Overall, if you're looking for something to watch YouTube videos, checking emails, etc. then this one is a perfect chromebook for you. It's available in plenty of colors but the most popular one is Ocean Turquoise.
Click here for Price
7. ASUS Transformer Book
The ASUS Transformer Book can be bought for around $240 but it will be certified refurbished device. It is also known as laptop-tablet hybrid which is useful for many people who are looking for a portable device to carry around and show off their work. This amazing convertible device is ultra-portable and has a long battery life. It comes with Intel Atom Z3735 processor, 1 GB RAM, 32 GB Storage space, Intel HD graphics and Windows 8.1. Its processor is good enough to handle light applications, and without paying for more you're getting an amazing 2 in 1 laptop.
Click here for  Price
8. ASUS C300 ChromeBook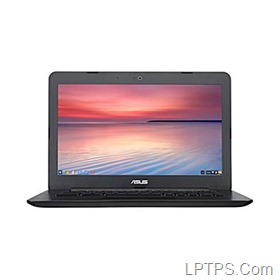 The ASUS C300 ChromeBook is a 13-inch budget chromebook that comes with Intel Celeron processor, 2 GB DDR3 RAM, 16 GB SSD and Chrome OS. Currently it comes in 4 colors, Red, Black, Yellow and Light Blue. It's famous among other chromebooks due to its long lasting battery life of 10 hours. Other than that, it can handle about 4-5 720p YouTube videos at a time so it's definitely faster. Its HD display also helps with quick pixels and when it comes to performance it's simply unbelievable. All in all, it's has a stylish design, pretty good display and comes in 4 amazing colors.
Click here for Price
9. Acer Chromebook 15 CB5-571-C1DZ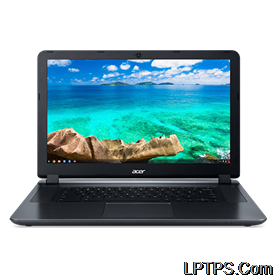 The ASUS Chromebook 15 is for people who need little bit of more power than ordinary chromebooks. It packs Intel Celeron Dual-Core processor, 4 GB DDR3 RAM, 16 GB SSD, 9 hours of battery life and Chrome OS. You can also configure it while buying and can choose between Celeron, i3 or i5 processor. Same goes to RAM and Storage space and you can choose how much of that you require. According to most of reviews, this is a good chromebook with bigger screen as well as higher specifications. Its boot up time is around 5 to 7 seconds which is as fast as it gets.
Click here for Price
10. HP 15-f215dx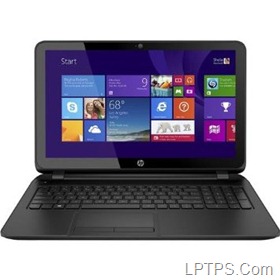 The HP 15-f215dx is a 15-inch ordinary budget laptop for people who are looking for Windows over Chrome OS. It costs around $350 and comes with high-end specs such as AMD Quad-Core A8 processor, AMD Radeon R5 graphics, 4 GB RAM, 750 GB storage space and 64-bit Windows 8.1. It's best suited for business purpose as well and studies and not for gaming. One can play light games on it but I wouldn't recommend it for just playing games. If you're looking to replace your desktop with it then I can tell that it's perfect option and so far there aren't many bad reviews about it. So all in all, if you want Windows then this is exactly what you need.
Click here for Price