The Acer Aspire E5-573-P0DP is a beautiful, good quality, 15″ screen budget laptop. For that price category, it's a great laptop. At the time of writing, it is one of the best low-cost laptops. It's perfect for a student that needs a low-cost laptop to takes notes in class, do his homework and watch the occasional (!) Netflix movie.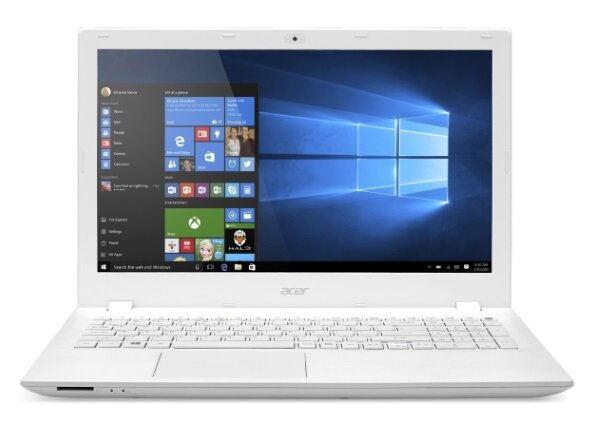 Good quality budget laptop
BEST FOR
Budget laptop
Students
Home office
PROS
Beautiful and all aluminium
Big hard drive
Great value
CONS
88%
One of the best low-cost laptop
QUICK SPECS
Intel Pentium 1.7GHz processor
4GB of RAM
15" screen (1366 x 768)
1TB HDD (5400 rpm)
Price range: $
Detailed Acer Aspire E5-573-P0DP Review
The Acer E5-573-P0DP is a budget laptop that is built to surf the internet, for some light office work and for watching movies. It has the one of the best build quality of its category thanks to its all aluminium frame and has a stunning look.
Performance
With a 1.7GHZ Pentium processor and 4GB of RAM, this budget laptop will not beat your faster, more expensive laptop, but it's decent enough to run Windows rather smoothly and to surf the web without too much lagging.
Design
The all metal white chassis gives this laptop a stunning look and a better build quality than most of its competitor. At 5.3 pound, it's not the lightest of laptops, but it's quite decent for a laptop at that price.
Graphics
The 15″ screen  – 1366 x 768 – is quite good and shows bright colors. The graphic cards won't allow you to play demanding games, but it is to be expected at this price.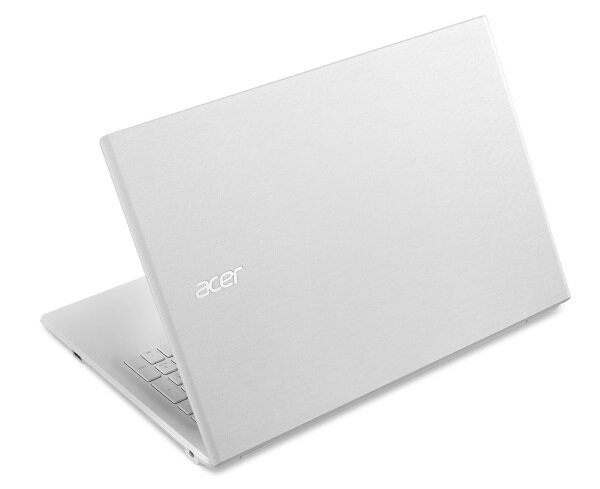 Hard Drive
The Acer Aspire E5-573-P0DP comes with a 1TB 5400 rpm hard drive. While the speed is pretty standard – slow – the size is big enough to store your past and future pictures! Again, it gives you more than most of the other laptops in its category.
Battery
The battery should last around 4 to 5 hours, which is very decent for the price.
Sound
You will not host a party with this laptop, but you'll be able can enjoy movies and music. The software that comes pre-installed does help to increase the sound quality.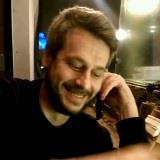 Erik is the owner and main editor of lptps.com. He has been working in computers and information technology for more than 20 years. He's a business analyst, developer, and avid traveler.