The Acer Aspire S7 is a stunning ultra-thin laptop and a little marvel of engineering. Acer has packed a lot of value in a slim and compact 13-inch notebook.
At half an inch thick and less than 3 pounds, you still get great performance with an i7 processor, 8 GB of RAM and 512 GB SSD hard drive. The Acer Aspire S7 reviews are great and it's definitely a laptop that will turn heads when you'll carry it around. I think this product delivers so much value that I've included it in both the top 10 laptops with an i7 processor and the top 10 best ultra-thin laptops. If you are looking for an affordable ultraportable, you should definitively consider this one!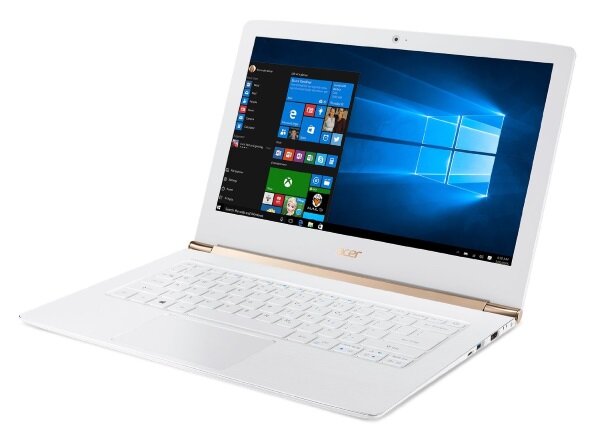 Stunning & affordable ultraportable
BEST FOR
PROS
Performance
Stunning high-quality design
Ultra long battery life
CONS
No dedicated graphic card
91%
Top of class ultraportable
QUICK SPECS
13.3" HD screen (1920 x 1080)
Intel i7 with 8 GB of RAM
256 GB SSD
Battery life up to 13 hours
0.51" thick / 2.9 lbs
Price range: $$$
Detailed Acer Aspire S7 Review
The Acer Aspire S7 is again a great value slim laptop proposed by Acer. With its compact form, premium look and top performance, it's a great balanced premium laptop. Like most ultraportable, it won't be able to play demanding games, but otherwise it will allow for heavy multi-tasking or pretty much anything you throw at it.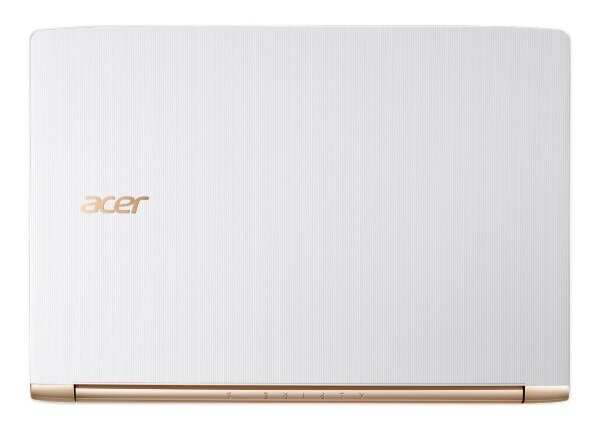 Design
Acer has designed their Aspire S7 to be classy and premium. It's a solid notebook built on a very small body. The build quality is undeniable and it's a laptop that should last you a while. At half an inch thick and less than 3 pounds, the Acer Aspire S7 has some of the best features of the ultraportable category.
Performance
No compromise here, Acer has equipped his S7 with an i7 and 8 GB of RAM. Add that to the SSD hard drive, you can ask a lot from this one and it won't let you down. Heavy multi-tasking won't be an issue!
Graphics
The 13.3″ HD screen – 1920 x 1080 – is bright and colorful matte (?) screen is at par with the best of the competition. The only drawback is the fact that there is no dedicated graphic card so you must forget about playing demanding games, but that's the case for all ultraportable.
Storage
The Acer Aspire S7 comes with a fast 256 GB SSD hard drive. It should be enough for your files and is at par with the rest of the competition.
Battery
No compromise on the battery with a whopping 13 hours battery life. In real life it will last less than that, but you easily have 10+ hours of battery life, which for any category of laptop, is excellent.
Sound
Sound is not the best in its category per se, but for such a thin laptop, it pretty good.
Keyboard & Mouse
I'm usually a fan of the Acer keyboard and this one did not disappoint me!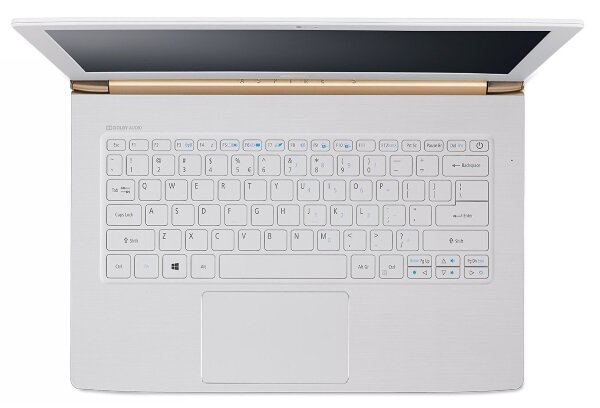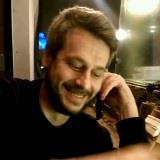 Erik is the owner and main editor of lptps.com. He has been working in computers and information technology for more than 20 years. He's a business analyst, developer, and avid traveler.