If you're looking for a good-looking, ultra-portable mid-range laptop, the Acer Swift 5 might be exactly what you have been looking for.
This 14-inch notebook is a seriously thin & lightweight laptop that's easy to carry around. This makes it a great choice for those who love traveling since you can carry it anywhere. Not only that, but it has a great, premium look that is seriously attractive.
If I had to purchase a new laptop right now, the Acer Swift 5 would definitely be on my list!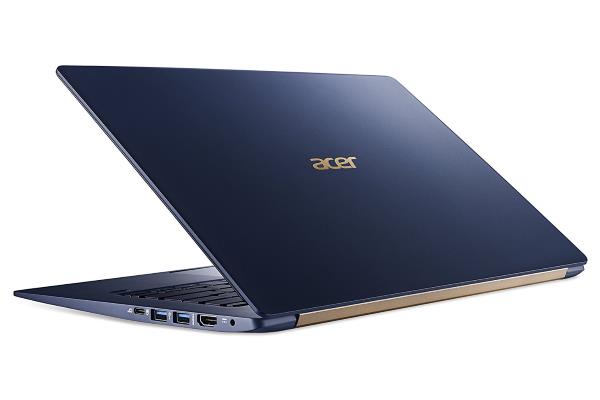 Incredibly light with Premium Design
PROS
Good-looking, sturdy design
Ultra-light & Thin
Vivid HD screen
CONS
Less than average battery life
No SD card slot
QUICK SPECS
14" HD IPS screen (1920 x 1080)
Intel i5 with 8 GB of RAM
256 GB SSD
Up to 8 hours of battery life
0.59" thick / 2.14 lbs
Price range: $$$
Detailed Acer Swift 5 Review
Acer certainly hit a home-run with the design of the Swift 5. It's solid, light and good looking. The display is great and colorful, if only a little dimmer than I'd prefer (something often happening with Acer).
Also, the overall performance of Acer swift 5 is good, on par with the rest of the market. And the visual definition is great, so you can comfortably work on it for hours.
Let go through some of the features of Acer Swift 5, one the best ultraportable laptops on the market today.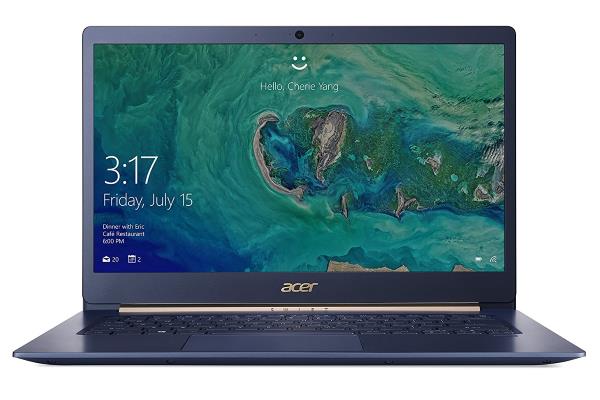 Design
For a mid-range laptop, the Acer Swift 5 really has a high-class, ultra-thin body that looks premium and competes with more expensive notebooks.
It's made of a sturdy magnesium-lithium alloy that gives it an elegant appearance but also makes it sturdy. Its slim body might make it feel a little delicate, but it is durable. The hinge opens 180 degrees, so working in any position will never be a problem.
Did I say it was an ultra-portable notebook? At 0.59 inch thick and 2.14 pounds, you'll hardly find a more portable 14-inch notebook on the market.
Performance
It has about the same specs as all its competitor, an i5 processor and 8 GB of RAM. This is more than enough for most users.
It boots fast, runs smoothly and heavy multi-tasking won't be a problem. You can have more than 30 tabs open while playing music in the background and have other stuff going on at the same time with no trouble.
There is also a more expensive version that comes with an i7 and 16 GB of RAM if you really need a powerful laptop.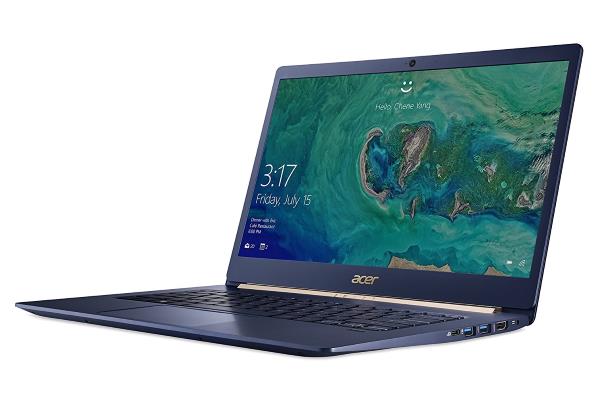 Screen & Graphics
Acer equipped this notebook with a 14-inch screen (resolution of 1920 x 1800). This laptop size and definition is my favorite. I think it's the perfect balance between screen space and portability.
There's very little to complain about this HD screen and watching movie on it will be a pleasure. As with most Acer laptops, the maximum brightness is short of being very bright, but it's more an inconvenience than a real problem.
Also, it's equipped with has an IPS display that offers wide viewing angle. Even when you'll stare at your laptop for hours, this screen will be pleasing to work on. The display is vivid, colorful and clear.
They've put a touchscreen on it, which might be useful for some people, but also makes it glossy. Not the best to work under the sun.
Audio
Acer claims that with the Swift 5, you'll 'experience optimum sound'. While this might be a marketing trick, it's not entirely false.
For a notebook that thin, it does deliver good audio, enough to fill a room with clear & quite loud sound. This is greatly helped by the Acer & Dolby Digital software provided. While you won't get much bass out of them, they're great for watching a movie and good enough to enjoy your music.
Storage
The Acer Swift 5 has a 256 GB SSD, offering a lot more speed than a regular hard-drive. It boots up your system, load programs and accesses your data ultra fast.
While it's not that much hard drive space, it's enough for most users and kind of a standard in that kind of notebook.
Port & Connectivity
Despite the small form-factor, Acer put enough ports on it. This is convenient as you don't have to purchase adapters for your cell phone, external hard drive or mouse.
2 x USB 3.0 Ports
1 x USB-C
1 x HDMI output
Battery Life
They sacrificed a little on this end, probably to keep the weight down. With up to 8 hours of battery life, the competition has better specs here. On heavy usage, it could go up to 5 to 6 hours, depending on how you use it during the day.
Also, you'll see a difference between the i5 and i7 processor. Since the i7 requires more power, it'll of course drain the battery faster.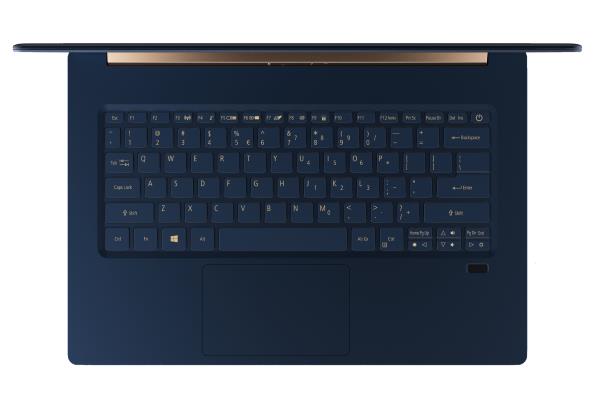 Keyboard & Touchpad
The keyboard layout is comfortable and easy to type on with adequate, responsive key travel. It is backlit which makes it easier to type in a dimly lit room.
The touchpad also is also responsive, wide and comfortable to use.
Also, there's a fingerprint security system. Useful if you often forget your password!
Software
The Acer Swift 5 runs on Windows 10. As it is often the case, it comes with a lot of bloatware, but they're quite easy to uninstall.
Final verdict
The Acer Swift 5 provides one of the most portable, lightest notebooks you can find, without emptying your bank account. And it still has all the power for everyday tasks and work and the build-quality to last long.
Other available versions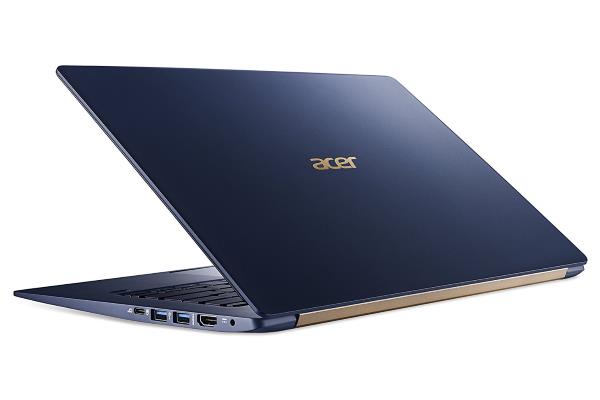 14" HD, Intel i7 with 16 GB of RAM, 512 GB SSD


(2017) 14" HD, Intel i5 with 8 GB of RAM, 256 GB SSD


(2017) 14" HD, Intel i7 with 8 GB of RAM, 256 GB SSD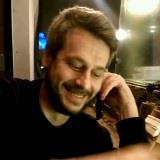 Erik is the owner and main editor of lptps.com. He has been working in computers and information technology for more than 20 years. He's a business analyst, developer, and avid traveler.