Home > Best Laptop Brands > Asus vs Acer
Asus vs Asus, now this is an interesting match. Not because they are that similar, but because they both come from where a lot of the laptops of the world – and their components – get produced.
Taiwan produces a great deal of the world's market, either through their laptops brands or through subcontractor that builds or assemble them for other companies. That island nation is renowned for its superconductor, computer, and other high-tech manufacturing. If you ever take highway #1 and go through Hsinchu, you'll understand what I mean. It's impressive the size of the Hsinchu Science Park.
So I've established that that island nation has tons of engineers and specialized in the high-tech industry. Where does that leave its 2 biggest laptop manufacturers?
Battle of the Brands – Asus vs Acer – Topics
Companies' philosophies
Asus


The first time I heard about Asus was when they were mostly a motherboard company, before the era of affordable laptops. And they made damn good ones. I remember that if you wanted a fast, high-quality motherboard, Asus was one of the names you'd think of.
And that's basically the same philosophy that they have right now. When you buy an Asus laptop, you buy a quality product that will last. They are innovative, build quality products and produce stylish designs.
Acer

I've had a few Acer laptops in my life, so I know what I'm talking about. Acer is mostly known for the value it delivers.
Very few companies can put that much on a laptop for the price. A while ago they had kind of a bad reputation because the quality of their product was not always on par with the competition. These days are long gone.
Lately, they also went into the higher-end market – rather successfully – with their swift series.
1 – Asus vs Acer – Innovation
As I mentioned earlier, it's tough to beat Asus when you are talking about innovation. It's in their company's DNA. Whether your talk about early days 2-in-1 budget laptops, the raised keyboard design, the newer ScreenPad that turns your TouchPad into a secondary screen, Asus is often ahead of the pack.
As for Acer, they used to be more focused on delivering value over innovation, something they are good at. But lately they did come up with incredibly lightweight laptops that beat some of the much more expensive laptops on the market.
Winner: Asus
2 – Acer vs Asus Laptops – Value
Here I have to give an advantage to Acer. Not that Asus doesn't deliver good value products, but they mostly deliver the right product at the right price.
If you are looking to have more for your money – more performance, more graphics power, etc. – Acer will usually give you more. Of course to do that, they have to cut somewhere. But they are good at cutting where the consumer doesn't really care. Battery life, a slightly dimmer display, a little more plastic here and there.
Winner: Acer
3 – Asus vs Acer – Quality
If we talk about pure quality, Asus wins here. Their products are always well-made, and you know that it's solid when you hold the laptop in your hands.
As for Acer, they are pretty much equal to every other manufacturer on the market. Not better, not worse. They build products that last, but they don't have the philosophies of companies like Apple or Asus when quality is central.
Winner: Asus 
4 – Asus vs Acer – Design
Oh this one is tough… A few years ago, I'd have given it to Asus without a doubt – and they still deserve a lot of praises… But Acer made such a come back lately with their higher-end laptops that it's tough to decide for that market.
If we are talking about mid-range laptops, I give it to Asus. Their Vivobook series looks great and is solid, where Asus mid-range laptops are mostly about value than design. So this is the category that's going to tip the balance to Asus' side!
Winner: Asus
5 – Asus vs Acer – Lines of Products
Chromebooks and inexpensive 2-in-1
Both brands build inexpensive Chromebooks and 2-in-1. They both offer quite good quality and a wide choice variety.
Asus basically invented the 2-in-1 design with its Transformer Books line. They are good an inexpensive and perfect as a second computer you keep in the kitchen or the living room. For mini laptops, the brand is tough to beat.
Acer is not far behind with its now-famous value they deliver. You'll find great 11-inch and 12-inch notebooks that will look and feel like the more expensive competition. You can even find Windows 10 laptops for under $300, instead of ChromeOs like everyone else.
Winner: Tie
Budget Laptops
When it comes to budget laptops, Acer wins all the way with their Aspire series. With this series, they managed to build inexpensive laptops under $500 and $400. Asus is not really in this market – although you'll find small laptops in that price range – so it's not really easy for Acer to beat them here.
So if you are looking for an inexpensive notebook, Acer is a great choice!
Winner: Acer
Mid-Range Laptops – Asus Vivobook vs Acer Swift
Oh… This is one is interesting. The mid-range laptops market is filled with good and not-so-good products.
I really like the Asus Vivobook line. They have a good quality, great looking design that delivers what you expect: performance, good display, on a thin & light construction.
Not so long ago I would have said Asus wins all the way… But Acer came quite recently with their Swift series. And there my friend, was a game-changer for the laptop market! The Swift series focuses on value, performance and portability. And portable they are! I especially like the Swift 5 model that looks awesome and is so portable.
Winner: Tie
High-end Laptops – Acer Swift vs Asus Zenbook
Acer did something incredible with their Swift 7. As the thinnest laptop in the world when launched, it's a great engineering feat! It's so light you won't believe it's a 13-inch laptop. But that's pretty much where it stops for Acer. They don't have many high-end laptops available.
Then come Asus and its Zenbook series. If you are looking for an $800 laptop and over, look very closely at this line because they are definitely one of my favorites. Their design is so good looking and portable that you have to wonder how they manage to put such a great display, keyboard and sound system in there. While some are more affordable at less than $1000, you could pay up to $1500 and even more to get your hands on one of the best-crafted products on the market.
Winner: Asus
Conclusion – Asus vs Acer
So as we can see Asus wins in most categories, but Acer is still a close contender. Basically, if you are looking for a good-looking, innovative product, go with Asus.
If you are looking for a high-value laptop, it's tough to beat Acer.
In any case, both manufacturers produce some great laptops. But remember, always read the reviews of each product as the quality and value can vary quite a lot.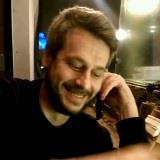 Erik is the owner and main editor of lptps.com. He has been working in computers and information technology for more than 20 years. He's a business analyst, developer, and avid traveler.