The 15-inch laptop market is growing like never before, and the laptops manufacturers offer great value laptops in this segment. The only problem with most of the laptops is that they are bulky to carry around. The ultrabooks, on the other hand, are lightweight and powerful but often costs around $1000. As you'll see in this Asus Vivobook S510 Review, it's not the case with this one: the Asus S510 is a slim & light notebook that delivers a lot of value.
The Asus VivoBook S510 is a 15-inch ultrabook that comes packed with an Intel Core i5 – i3 & i7 are also available -, good storage and most importantly, it doesn't cost a fortune.
All looks good on the paper, but, how well the Asus VivoBook S510 works in real life? We find out in this Asus VivoBook S510 review.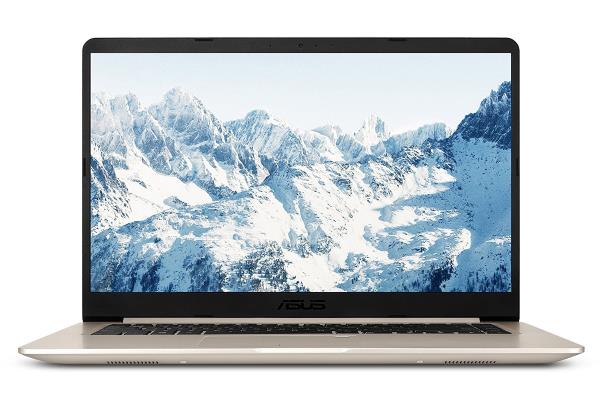 Affordable Ultrabook with Premium Design, Great Display and Good Audio
BEST FOR
Students
Executives
Casual Users
PROS
Excellent Display
Great Lightweight Design
Great Audio
Good Keyboard
CONS
Average Battery Life
Bad quality Web Cam
81%
For the Quality & Value
QUICK SPECS
15.6" HD (1920 x 1080) with Intel HD 620
Intel i5 with 8 GB of RAM
256 GB SSD
Expect 5 to 6 hours
Windows 10
0.7" thick / 3.7 lbs
Detailed Asus Vivobook S510 Review
The Asus VivoBook S510 belongs to Asus' mid-range laptop line. It offers ultraportable laptops that looks premium but are still affordable. The Asus VivoBook S510 impresses with its design, the sleek metallic look will fool you into believing that it is all metal shell, but it is not.
Under the hood, it comes powered by an Intel Core processor, depending on the variant you choose. For this review, we have got the Intel Core i5-8250U (1.60 GHz) 8th generation unit that can do everything that you expect from a premium ultrabook – except maybe the great battery life that premium ultrabooks are known for. Asus also offers the Asus VivoBook S510 in Intel Core i3 and Core i7 variants as well. All the variants have different storage, but all the rest is the same.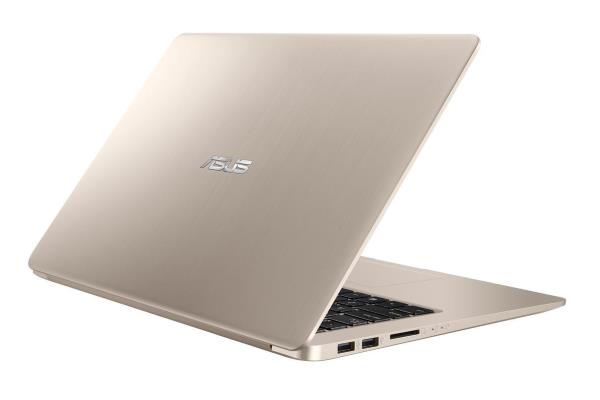 Design
When I said the Asus VivoBook S510 could trick you into believing that it has an all-metal shell, I meant it. The Asus VivoBook S510 looks stunning with its metallic look, but in reality, only the display portion or the lid has metal finishes to it. Everything else is made of high-quality plastic. But still, it does look good & premium. For a 15-inch ultrabook, the Asus VivoBook S510 is sturdy and will last through the years.
The Asus VivoBook S510 has the traditional ultrabook design with a slim profile and with all the mid-range hardware stuffed in, it weighs 3.7 lbs. Which is pretty good for a laptop of this caliber.
Performance
The Asus VivoBook S510 comes in three variants of CPU. The Asus VivoBook S510 review unit we have is powered by an Intel Core i5. This has a less power-hungry chipset, providing good performance for most users. You'll also find an i3 & i7 variants.
The Asus VivoBook S510 performs pretty well when put to the test. It can handle everyday tasks without any issues. From MS Office, Internet browsing with multiple Chrome tabs open to some casual games, it will handle all the tasks without any issues.
It will also run 1080p video files without any problem. You can even run the resource hungry software like Photoshop and the Adobe Illustrator and won't notice any slow down or rendering issues with the laptop. The 8 GB of RAM is more than adequate for most of the tasks. In case you need more RAM, you can add another stick of 8 GB to take the total to 16 GB.
Screen & Graphics
The Asus VivoBook S510 comes with a 15.6-inch Full HD display. The display is non-touch, and it makes sense knowing that the Asus VivoBook S510 isn't a 2-in-1 notebook. It is an ultrabook, that is light and portable.
The display looks stunning for the price as it comes with Asus's Splendid Technology. The vividness & color accuracy are good and you will appreciate the quality in indoor situations. However, if you take the Asus VivoBook S510 out, you will be disappointed as the display don't have enough brightness to beat the sunlight. Nevertheless, the display is excellent on this ultrabook and will make your viewing experience a treat to the eyes.
As for graphic performance, the Asus VivoBook S510 does not come with any dedicated graphics card. However, it has an integrated Intel UHD Graphics 620 chip. This Intel graphic processor can handle light 3D & casual games with ease. Even games like Final Fantasy 14 runs fine when played in medium settings. You cannot expect it to run AAA titles in high settings, but most of the games should run fine in low settings.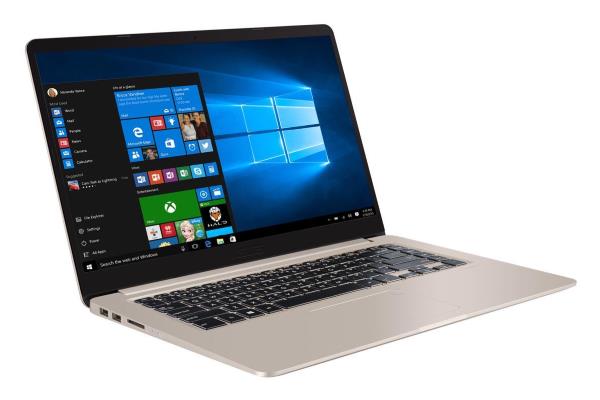 Storage
The Asus VivoBook S510 comes with 256 GB of onboard SSD storage. The SSD is blazing fast and the laptop boots in no time. The shutdown time is also impressive. The 256 GB of internal storage is more than enough for an ultrabook. If you need more storage, use the full-size USB port given in the laptop to connect to an external HDD.
The reading and writing speed is excellent too. The SSD has the reading speed of 5199.MB/s and writing speed of 154 MB/s. The Laptop performs much better than most of its competitors in this price range.
Ports
Asus has put more than enough ports on the S510. Thankfully, it gets a fully functional USB-C 3.1 port as well as 3 other USB ports. Other ports in the Asus VivoBook S510 include:
2 x USB 2.0
1 x USB 3.0
1 x USB 3.1 Type-C Gen 1
1 x HDMI
1 x 3.5 mm Audio Jack / Microphone jack
1 x Micro SD card reader
Battery
The Asus VivoBook S510 won't win an award in battery life performance. I can only get 5 to 6 hours of battery life with mixed task, including web browsing and YouTube streaming. An 8 hour of battery life is what I call good. If you work on this laptop all day, you may end up charging the laptop twice.
Audio
The speakers on the Asus VivoBook S510 are pretty loud and the sound is crisp and clear while watching movies.
It comes with front firing Sonic Master speakers. The speakers are as loud as a laptop of this size can get and the bass is adequate for laptop speakers. The Asus S510 definitively get points for the audio quality.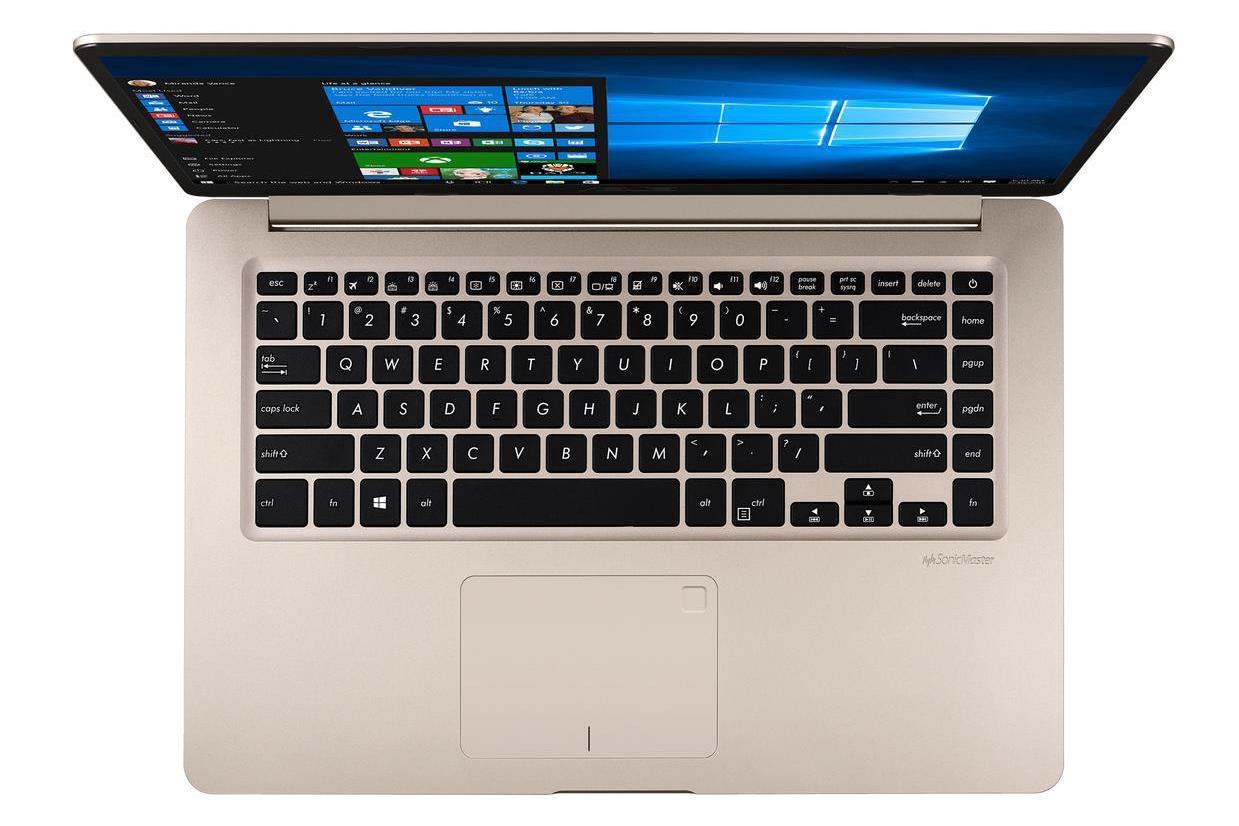 Keyboard & Touchpad & Camera
The Asus VivoBook S510 comes with a full-size keyboard without the number pad. Typing on the Asus VivoBook S510 is quite comfortable even if I'd have preferred a little more key travel. But it does make up for it thanks to the large keys and a good amount of space between them. All-in-all, an enjoyable typing experience, as Asus usually do.
The touchpad is of average size, and it doesn't have any dedicated button. It is accurate while navigating the pointer. The gesture controls work flawlessly on the touchpad which is a good thing, and the palm rejection works well on the touchpad. Still, I feel it could have been better, more responsive.
It's of course equipped with a webcam, but it's a bad one. It's ok for video-calling, but don't expect a high-quality image.
Software
The Asus VivoBook S510 comes pre-installed with Windows 10 Home 64-bit. What's disappointing here are the bloatware. The laptop has all the bloatware you can find… You are better off uninstalling them to keep your laptop clean.
Final Words
The Asus VivoBook S510 gets a lot of things right and some bits wrong. It's a great value, premium-looking, well-built lightweight notebook with a great display, excellent audio, good keyboard and decent performance for the price. However, it compromises on the battery life and the webcam quality.
There are plenty of options for a cheaper price that equal performance as the Asus VivoBook S510. But, those laptops are not ultrabooks, they are heavy and not as portable as the S510. If you don't care about the cons we have listed and want a premium looking 15-inch ultrabook, then the Asus VivoBook S510 is the right choice to make.
Other available versions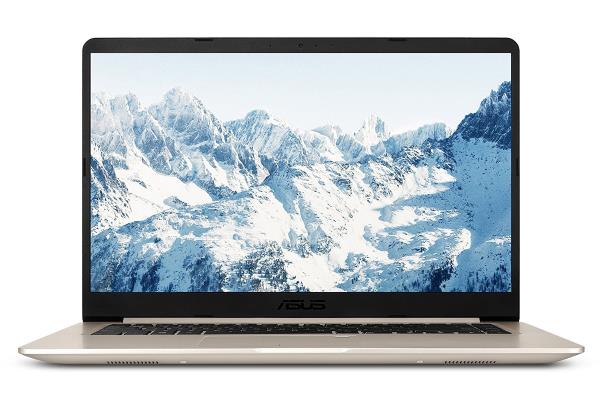 15.6" HD, Intel i3 with 6 GB of RAM, 1000 GB HDD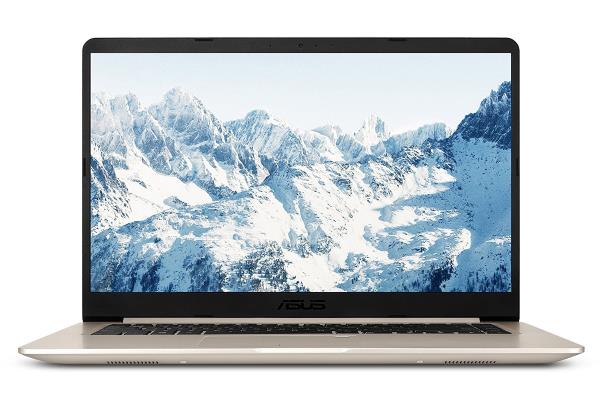 15.6" HD, Intel i7 with 8 GB of RAM, 128 GB GB SSD + HDD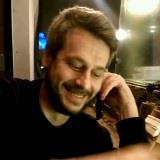 Erik is the owner and main editor of lptps.com. He has been working in computers and information technology for more than 20 years. He's a business analyst, developer, and avid traveler.