The Asus ZenBook UX303UB is a great, slim and powerful laptop. Like its less powerful brother the ZenBook UX305UA, it's one of the best value quality notebooks on the market.
It's going to be perfect for someone that need a thin laptop but still need want to run some games and demanding software. With its i7 processor, 12 GB of RAM, big SSD hard drive and GeForce video card, it's not going to let you down whatever you ask of him.
All that in a compact 13.3" notebook weighting 3.2 pounds. It's a definite competitor to the MacBook Pro and the Microsoft Surface Book, for a lot less money.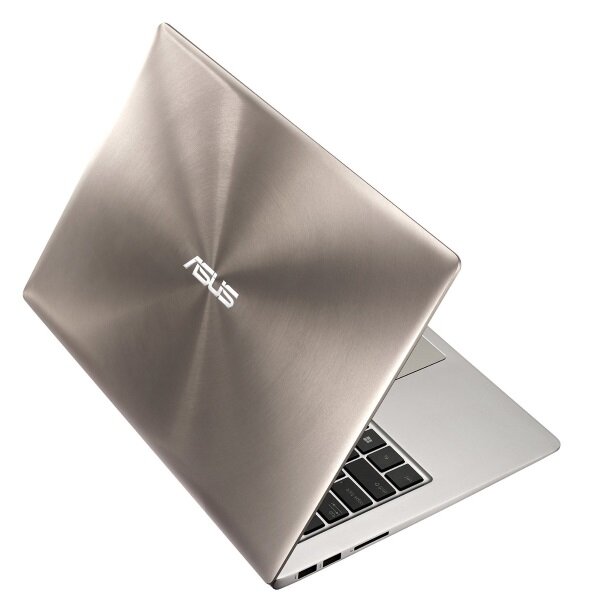 MacBook Pro competitor at lower price
BEST FOR
Gaming
Running demanding software (AutoCAD, Adobe CS, etc.)
Portability
PROS
Great value
Quality thin design
Powerful laptop
Thin design
CONS
Few negative aspects but it could have a better battery life and track pad.
90%
Thin and powerful quality laptop
QUICK SPECS
13.3" HD+ screen (3200 x 1800) with NVIDIA GeForce GT940M 2GB
Intel i7 processor with 12GB of RAM
512GB SSD
Up to 7 hours of battery life
0.76" thick / 3.2 lbs
Price range: $$$$
Detailed Asus ZenBook UX303UB Review
This notebook is a mean compact machine. With an i7 processor, 12 GB of RAM a 512 GB hard drive, it's going to perform whatever you throw at him. With its NVIDIA GeForce GT940M, you can play the most recent at medium to high settings without a problem. You have to compromise a little on the battery life, but with those specs, it's still very good at 7 hours.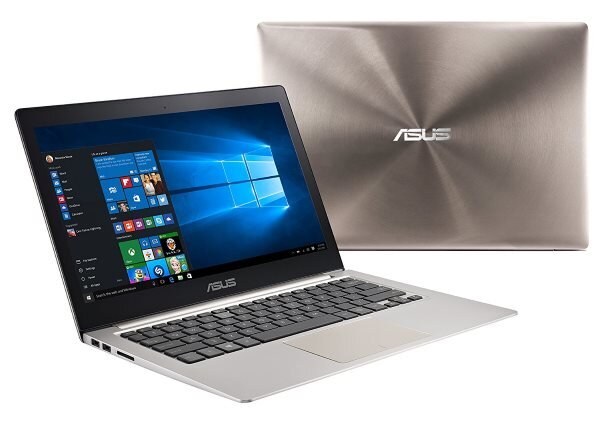 Design
The ZenBook series look all pretty much the same: material, build quality, sturdiness are all very good. In the case of the Acer UX303UB, it's a little bit thicker than the other ZenBooks, but since it got all that power, it's was to be expected. At 0.76″, I still consider it a thin laptop!
Performance
In a sentence: you'll find few laptops more powerful than this one… An i7 processor, 12 GB of RAM, a SSD hard drive and a discrete video card makes this laptop one of the most powerful laptops on the market.
Graphics
Asus equipped this one with an amazing 13.3″ touchscreen that produces great colors and contrast with an HD+ resolution of 3200 x 1800.
The Asus ZenBook UX303UB is equipped with a NVIDIA GeForce GT940M 2GB. This is a good video card that will allow you to do pretty much anything from CAD to movie editing and also gaming. While it's a good video card that will allow you to fluently play the latest game at medium settings, you might want to look for a more powerful graphic card if you are a hard-core gamer.


Storage & Ports
With all the other features on this laptop, you could think they would have compromised on the hard drive. Nope. Asus put a 512 GB SSD hard drive, so you get both speed and drive space.
Even if it's quite compact, they've put more than enough ports on its laptop for the normal user. You get three USB 3.0 port, one SD card reader, an HDMI connector and a mini display port.
Battery
Up to 7 hours of battery life is not great, but for a powerful and thin laptop like this one, it's barely a compromise. Of course if you play a demanding game it won't last very long, but otherwise expect between let's say 5 to 6 hours of battery.
Sound
The sound system is pretty good overall with the 2 speakers located on the bottom of the laptop. The software – with its built-in equalizers – also helps to create a quite rich experience.
Keyboard & Mouse
The backlit full keyboard is comfortable. It's not equipped with the smoothest trackpad on the market, but it's quite decent. Not many complaints here.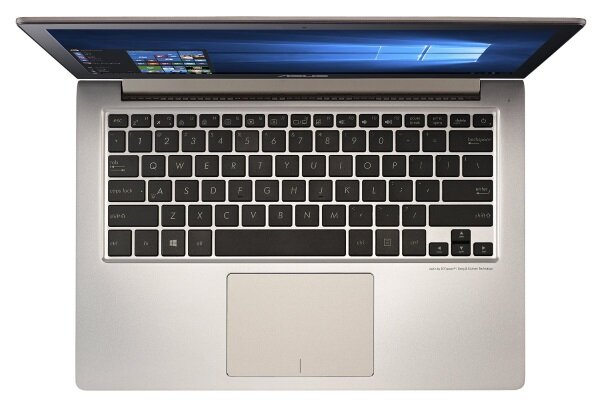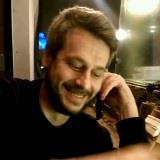 Erik is the owner and main editor of lptps.com. He has been working in computers and information technology for more than 20 years. He's a business analyst, developer, and avid traveler.