Have a look at the best budget laptops in 2014 rated by our experts!
This is an old post on the best budget laptops in 2014.

Look at the most recent post on budget laptops for more recent information.
Laptops are the height of convenience as far as computers go. Although tablets are easy for mobile use, modern laptops have long since caught up and offer far more features. However, for many people, this important type of computer is simply out of their reach. The price most laptops command is too much or so they think. 2015 is introducing a number of laptops that are plenty affordable, yet don't lack for functionality in the least. If you could benefit from a new laptop, but have put off the purchase because of your bank account, consider the following five budget laptops.
1. Acer Aspire Switch 10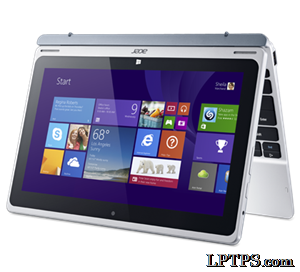 Acer has always enjoyed a solid reputation as a maker of extremely mobile computers. Their models are compact, yet packed with important features. This model, though, sets a new standard for Acer computers thanks to its 2-in-1 design. You get the fully functional laptop you want, but the screen can also be flipped around 180 degrees to give you a tablet as well. Unlike most tablets, though, the screen on the Aspire Switch 10 can be propped up on the keyboard, making it ideal for watching your favorite movies or television shows hands-free. This notebook from Acer is certainly among the best budget laptops and moreover you can enjoy the battery life of 8 hours too.
| | |
| --- | --- |
| Processor | Intel Atom 1.33 GHz |
| RAM | 2 GB |
| Storage | 64 GB SSD |
| Graphics | Intel HD Graphics |
| OS | Windows 8.1 |
2. Lenovo N20p Chromebook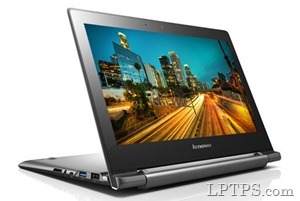 Like the model above, the Chromebook has a screen that can flip around and turn your laptop into a tablet. At just an inch thick, this laptop isn't much larger than most tablets on the market, yet obviously comes with way more features. It's also just three pounds. Its 10 point multi-touch display is in HD and will ensure you don't lack for functionality, including being able to run Windows 8. This model is also capable of eight hours of battery life and comes pre-loaded with Chrome OS by Google. So this very affordable laptop is convenient, fun and powerful.
| | |
| --- | --- |
| Processor | Intel Celeron |
| RAM | 2 GB |
| Storage | 16 GB SSD |
| Graphics | Integrated |
| OS | Chrome |
3. Acer C720P-2600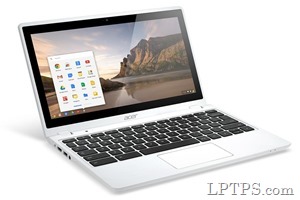 Another great Acer model is the C720P-2600. With it, you get 11.6 inches worth of widescreen display. In this case, that screen is in high definition and LED-backlit, for a crisp, beautiful appearance on all your media. The built in HD webcam on this model, combined with this ample screen, makes the C720P-2600 ideal for those who love to chat with friends and family while on the go. At less than three pounds, you won't have any problems bringing this laptop wherever you go too. Despite its diminutive size (the screen notwithstanding), you still get a full-size keyboard and touchpad.
| | |
| --- | --- |
| Processor | Intel Celeron 1.4 GHz |
| RAM | 4 GB |
| Storage | 32 GB SSD |
| Graphics | Intel HD Graphics |
| OS | Chrome |
4. Samsung Chromebook 2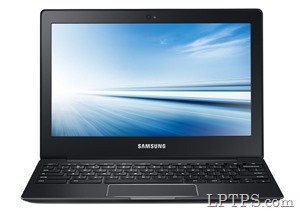 The Chromebook 2 on Samsung may not carry an especially large price tag, but it won't leave you lacking for features. Samsung put a lot of thought into this one to make it one of the best budget laptops, which is obvious by their web-based apps and the inclusion of the Cloud. So you'll actually have a lot more functionality with the Chromebook 2 than the specifications may otherwise have you believe. Like the other models, Samsung kept this one convenient in size, something that's easy to do when so many of the computer's features are stored online. This laptop weighs three pounds and is only 0.66 inches thick!
| | |
| --- | --- |
| Processor | Samsung Octa 5 2.0 GHz |
| RAM | 4 GB |
| Storage | 16 GB SSD |
| Graphics | Intel Integrated |
| OS | Chrome |
5. HP Pavilion 14 Chromebook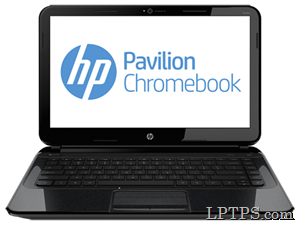 The 14 inch screen on this Chromebook may have you thinking it's on this list of best budget laptops by accident, but rest assured this model is sufficiently affordable. With multiple USB ports, you'll have plenty of ways to get even more from this .7 inch thick model. On opening the laptop, you'll also immediately notice that it packs a full keyboard that features island-style keys (which include web shortcuts). Their light responsiveness makes it easy to use this keyboard without compromising your comfort. At just over three pounds and tethering capabilities included, this model was made to be taken on the go.
| | |
| --- | --- |
| Processor | K1 NVIDIA Tegra |
| RAM | 2 GB |
| Storage | 16 GB SSD |
| Graphics | NVIDIA |
| OS | Chrome |