Lately laptops and smartphones have become extremely common but tablets are yet to become popular like mobiles and notebooks. Most people don't really know how to utilize tablets or else tablets would have become common as well by now since they are more portable than laptops. There are plenty of applications that become extremely easy to use with touch screen display on tablet and other than that it is easy to pack in small pouch and you can travel anywhere without making your hands suffer.
We all know how much easy it can be to take out tablet instead of heavy notebook while flying or travelling. Tablets can be used for almost every task you'd want to use on your laptop such as reading pdfs, watching videos, playing games, listening music or browsing web. I know exactly how much difficult it can be while buying a new tablets since most of people have very less knowledge about its specs and other features. Here in this article, we're going to help you find the best and cheap tablets of 2014. So let's see what are the best replacements for your bulky laptop and if you still have any doubt then feel free to let me know through comments and I'll do my best to help you clear your doubts.
Let's see what are the best and affordable tablets in 2014.
1. HP Slate S7-4200US 7-Inch 8 GB Tablet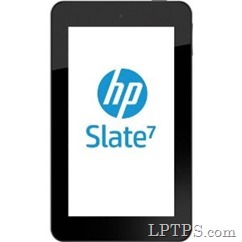 The HP Slate S7 is a 7-inch android tablet which is especially made for economical class with good enough specs to handle almost anything. It is one of the best tablets for faster surfing and playing games. It includes 1GB SDRAM, 8GB in-built hard disk space, 7 hours plus battery life, android 4.2, 5 MP rear camera and 1.3GHz Tegra 3.0 processor. If you're looking for an all-rounder tablet for entertainment purposes and work as well then this is exactly what you desire. Other than that, it's great for viewing HQ images and HD videos thanks to its 1280 x 800 pixels screen resolution. All in all, I'd say this one if certainly among the best cheap tablets in 2014.
2. ASUS MeMO Pad ME172V-A1-PK 7-Inch 16 GB Tablet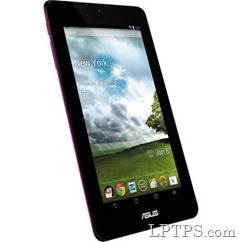 ASUS MeMO Pad is yet another 7-inch android tablet which comes with 16GB in-built memory, 1GHz A-series Dual Core processor, 7 hours battery life, Android 4.1 and 1 MP front camera. This specific tablet from ASUS has been kind of famous among girls and I think that's maybe because of its color, pink. However, I would recommend it to everyone who is looking for a tablet for multimedia purposes since it completely enhances your experience wherever you are. Other than pink, there are 2 more colors, white and gray which are attractive as well. Many people choose Google Nexus over this but I highly prefer this one since it is a lot cheaper than Nexus and another advantage of buying ASUS MeMo Pad is that it has a micro SD card slot which can be really helpful in tablets.
3. Acer Iconia B1-710-L401 7.0-inch 8GB Tablet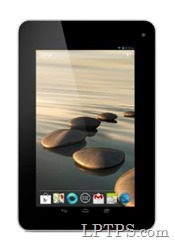 We already know that Acer is also a well-known PC hardware brand just like ASUS and HP. So what exactly I'm trying to prove here? Well, just because Acer's tablet is cheaper than others in this list doesn't mean its quality is going to be cheap as well. The Acer Iconia B1-710 is one of the best affordable tablets available in 2014. It packs 1GB DDR3 RAM, 8GB storage space, 1.2 GHz Dual Core processor, Android 4.1 and about 4 hours battery life. The 7-inch tablet helps you with just about everything including reading eBooks and playing games. Because of its lightweight it becomes extremely comfortable and handy plus its stunning design makes this tablet incredibly outstanding.