This is an old post from January 2014. Click here to see the latest Budget Laptops under 300$.
Laptops have become continually cheaper and more accessible over the years. For a while you couldn't buy any kind of laptop for less than $600-$700 or so. They were significantly more expensive than a desktop, and nowadays there's still a difference, but it's much smaller now. In any case, if you're on a tight budget and need a computer in order to keep up with the modern world, there are plenty of options to choose from. Some of the biggest name brands sell laptops under $300, whether it's HP, Asus, Acer, or Toshiba.
And just because it's cheap doesn't mean that it's low quality or small-sized (though this is often the case). The baseline for modern PCs has increased to a point where even the cheapest machines offer a fairly smooth and worry-free experience, or at least as worry-free as a PC can get. Many of them even offer a touch-screen display, which is becoming increasingly common with Microsoft's Windows 8 rolling out onto new PCs. A touch-screen isn't absolutely required to run Windows 8, but it does help quite a bit.
In this list are 10 of the best, budget-friendly laptops out there. They'll do pretty much everything you need it to do without hurting your wallet. So check out all these latest laptops and hopefully you'll choose one of them since they are all under $300.
10. Toshiba C55-A5220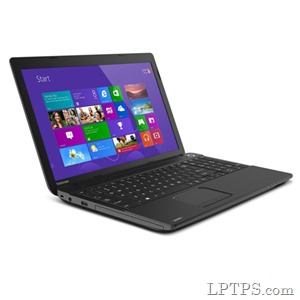 Toshiba laptops aren't necessarily known for being stylish, but they do tend to be pretty functional. If you want something that's both simple and up-to-date, the C55-A5220 is a pretty solid choice. It includes a Celeron 1037U processor, Windows 8, 4 GB of memory, 500 GB storage, a DVD writer, 15.6-inch screen, 3 USB 2.0 ports, and HDMI output. Its main disadvantage is the fact that it doesn't have a touch-screen. Windows 8 is still perfectly usable with a touchpad or mouse, but it's not as intuitive or fluid that way. Otherwise, it's a nice $300 laptop that won't break your arms with its weight of 5.3 lbs.
9. Acer C710-2833 Chromebook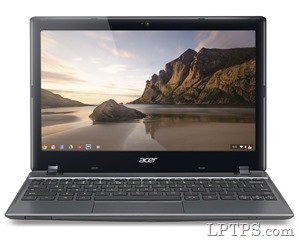 The Acer C710 is an older version of the C720. It still includes Google Chrome OS, although the hardware specs underneath are a little bit lessened. It has an 11.6-inch screen, a Celeron 847 processor at 1.1 GHz, 2 GB of memory, 16 GB of SSD storage, and up to 4 hours of battery life. If you shop around you can find it for $180. It's a good laptop if you want to save every last penny and don't mind being a little bit behind on hardware specs. Otherwise, the C720 is an overall better deal and packs a little more punch than the C710. Otherwise, there aren't any glaring defects on this older model.
8. ASUS 1015E-DS03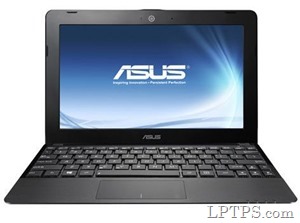 The vast majority of laptops today tend to run some form of Windows; this is something that people have come to expect since Microsoft's OS has dominated the PC market. However, with the rise of Ubuntu we now have an alternative. The ASUS 1015E-DS03 is an extraordinarily tiny (10.1-inches) notebook that has Ubuntu preinstalled, and it includes specs like a Celeron 847 processor at 1.1 GHz, 2 GB of DDR3 memory, 320 GB of storage, and a weight of 2.6 lbs. And with a price of $273, it's perfect for those who want the best of the best in portability. It's certainly not going to win any benchmarks, but it's a nice little machine that won't get in your way.
7. Asus X401U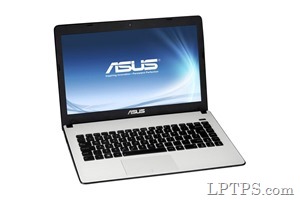 A laptop from ASUS that might have a little more value over the other two models is the X401U, a 14-inch laptop with Windows 8, an AMD E2-1800 processor at 1.7 GHz, Radeon HD 7340 graphics, 4 GB of memory, 500 GB of hard drive storage, a single USB 3.0 port, and a weight of only 4.1 lbs. For the price it's one of the lightest laptops you can get (other than a Chromebook), although in order to achieve this (lack of) weight, they had to remove the optical drive, which means you need to buy and plug in an external one. This isn't a huge issue these days since we're slowly moving away from disc-based media, but it's an issue nonetheless. But with a price of $295, it's hard to complain about much of anything.
6. HP 2000-2b19wm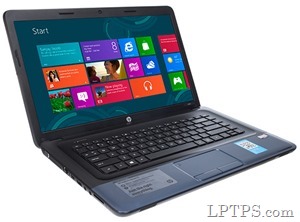 As mentioned, the 2000 series from HP is great for those looking for a budget or low-power machine. The 2b19wm model is very similar to the 2d49wm, except with slightly higher specs that will give your usual tasks a bit more push. Much like the other model it includes an AMD E-300 processor, but it's instead clocked at a higher rate of 1.8 GHz. Moreover, this model has 8 GB of memory as opposed to 4 GB, which can allow you to run more programs simultaneously. Coming in at 7.2 lbs (0.2 lbs heavier), it is likely not the most portable computer you can find, but it's still fairly light. It also matches the nearly $300 price tag of the other model.
5. Acer C720 Chromebook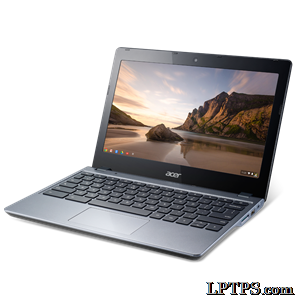 For those wanting the ultimate in portability and battery life, look no further than Acer's C720 Chromebook. It's quite a small laptop with its 11.6-inch screen, but this also means that it's extremely easy to carry around (weighing in at 2.76 lbs). The body is 0.75 inches thin, has a 4th-generation Celeron processor, and can last up to 8.5 hours with active use. Like any other Chromebook, it also comes with 100 GB of free Google Drive storage. But perhaps its best quality is its price. At $199, it's practically a steal for what it does, allowing you to do most of anything people do on a PC, as long as it's on the web.
4. HP Chromebook 14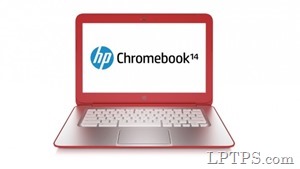 One of the more unique types of computers on the market today are Chromebooks, a line of super-lightweight and super-thin laptops from various manufacturers that run Chrome OS, an operating system by Google that's powered by their Chrome browser technology. One of the companies making Chromebooks is HP, and their new 14-inch Chromebook 14 offers quite a bit in a very thin package. It includes a 4th-generation Celeron 2955U processor, 32 GB of SSD storage, 100 GB of Google Drive storage, and a weight of only 4 lbs. Most impressively, it has up to 9 hours of battery life at active usage. It should be able to last most of the day on one charge, and it only costs $299.
3. Asus X200CA-HCL1104G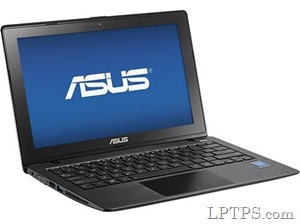 This ASUS model is fairly similar to the X200CA-DB01T model, except a bit more updated while at pretty much the same price. It has an 11.6-inch touch-screen, Intel UMA graphics, 320 GB of storage, 4 GB of memory, a memory card reader, USB 3.0, and no optical drive, making it pretty lightweight (coming in at 3 lbs). The main difference from the other ASUS model is the addition of 2 GB RAM, bringing the total to 4 GB. Today, this is considered the "sweet spot" when it comes to having the ideal amount of memory available, and can help when you have a lot of programs running at the same time. This laptop model is otherwise pretty much identical to the VivoBook.
2. HP 2000-2d49wm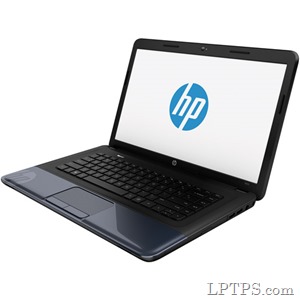 If there's one thing that HP is good at, it's striking a good balance between form and function. While not necessarily at the forefront of style, HP laptops usually are fairly nice to look at with solid specs to back it up. Their 2000 series of laptops is their latest entry-level line of machines, sporting an AMD E-300 processor at 1.3 GHz, 4 GB of memory, 320 GB storage, DVD burner, Radeon HD 6310 discrete-level graphics, and Windows 8. Unlike the offerings of other companies, this HP model does not include a touchscreen, instead opting for just keyboard and touchpad. It's not a big deal since it's not a standard feature of sub $300 laptops, but it's worth nothing nonetheless.
1. ASUS VivoBook X200CA-DB01T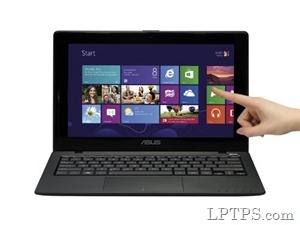 In the past, ASUS had only been known for things like computer components and peripherals, sticking to a rather niche market for the longest time. Nowadays, they've tried to make a name for themselves with their line of mobile devices and laptops. The VivoBook X200CA in particular is an 11.6-inch laptop for $296 that includes Windows 8, a Celeron 1007U 1.5 GHz processor, 2GB of DDR3 memory, 320 GB of storage, and up to 5 hours of battery life. A nice little addition on top of all of this is its touchscreen, allowing you to navigate the new interface in Windows 8 with great ease. Overall it's a solid performer with decent longevity.