This is an older post from 2015.
In past I have written plenty of articles about laptops that come for under $300, $400, $500, etc. but the reason I decided to write this article is, a friend recently came at me and asked for the best laptop that comes for under $350. First I was confused since I had no idea about the laptops that come for under $350. Then I went ahead to a local shop to find these kinds of budget laptops and was amazed to see what laptops could be bought for this price.
In case you're looking to buy a new laptop that comes for under $350 then I can guarantee you that you are at the right place. These days it is kind of difficult to find the perfect laptop for yourself. This is where I come in to help you. In this article I'm going to list 10 Best laptops that you can trust and buy without any hesitation. Whether you are a student or a businessman, you certainly need a laptop. I've done all the research and these are my best laptops under $350.
10. HP – Pavilion x360 2-in-1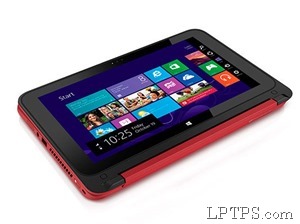 The HP Pavilion x350 is extremely cool and latest notebook. It's very much flexible and offers high-end specifications like Intel Pentium processor, 4 GB of RAM, 500 GB HDD, touch screen display and Windows 8.1. The most special thing about this laptop is certainly its design which can convert it into a tablet by folding its screen to 360 degrees. The flip and fold design has been quite popular right now and people want exactly what's currently new in the market. This is really a nice device for light work and games for an affordable price. It will suit perfectly to people who have to travel and use tablet to showcase their work.
9. Toshiba Satellite C55D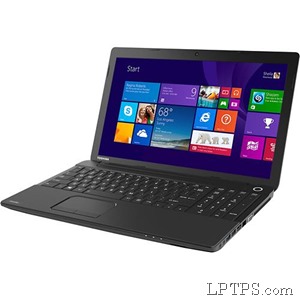 The Toshiba C55D is available at just $260 and will fit easily in your budget. It's quite powerful laptop thanks to its latest specs like 4 GB of RAM, 500 GB HDD, Windows 8, AMD Radeon graphics and AMD E1 processor. It is an excellent choice for working professionals as well as college students. Many believe it's the best budget laptop available in the market right now and it's as solid as any other Toshiba notebook. Its long battery life makes sure you enjoy your movies while travelling or whatever you'd like to do. Its HD 1080p screen is quite amazing while watching videos or playing games and I can guarantee you that it won't be a disappointment.
8. HP Stream 14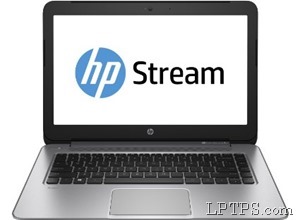 The HP Stream 14 is undoubtedly among the most affordable Windows laptops. I know this one is very much similar to chromebooks but it performs extremely well. It will run your most of applications with ease and there is no lag or spikes while multi-tasking or watching videos. It packs 2 GB of RAM, AMD A Series processor, AMD Radeon graphics, 7 hours battery life and Windows 8.1. It is available in couple of colors but my favorite one is the "Natural Silver". Overall, it's an extremely lightweight device which will help you through your work and it comes with a free Microsoft's cloud service for 2 entire years. Its gaming performance is quite well and surprising which can run most of the steam games with ease.
7. HP 15-p030nr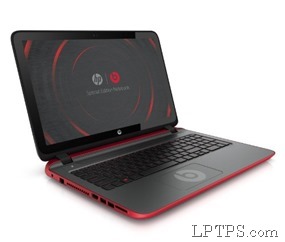 Even though HP is not most people's favorite brand, the HP 15 is clearly a high-end laptop for lower price. I used it for over a month to check all pros and cons and I can tell you that I am still impressed with its features. It will run all your games very smoothly plus it has plenty of hard disk space to save all your games. It comes with a unique application from beats which will enhance your music to its best. Its specifications include Windows 8.1, AMD Quad-Core, 8 GB of RAM, 1 TB HDD, AMD Radeon HD graphics and DVD burner.
6. Lenovo Thinkpad X140e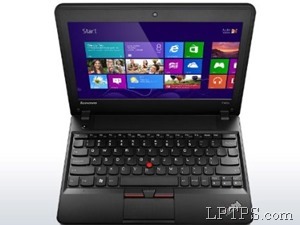 This specific laptop from Lenovo will cost you just little more than $350. The reason I have selected this notebook in my list is certainly its top-notch specifications and professional look. It has got all the power you will ever need to get your job done. Doesn't matter what you are and for what you will use this laptop, it's ready to do everything for you without any hassle. It packs AMD APU processor, 500 GB HDD and 4 GB of RAM. It usually is priced at around $450 but for only short time it is available for less than $400. Regardless of how big brand Lenovo is, this notebook will give you all the speed you need and yes you can even play HD games on this one.
5. Toshiba Satellite C75D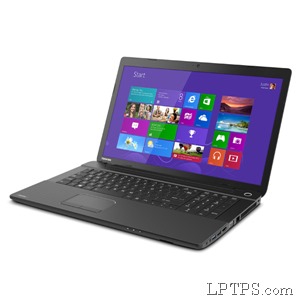 This specific notebook is for people who are looking for a budget gaming laptop. Its 17-inch screen will help you with all your multimedia tasks like watching movies, playing games, video chatting or just about anything else. It's the best 17-inch budget laptop for users who have limited budget and want the best bang for their buck. Its AMD Quad Core processor makes sure you get all the performance you need effortlessly. It includes 4 GB of RAM, AMD Radeon graphics, HD cam, Windows 8.1 and 1 TB of hard disk drive. Overall, it's a great multimedia laptop which can also be used for your work.
4. HP TouchSmart 15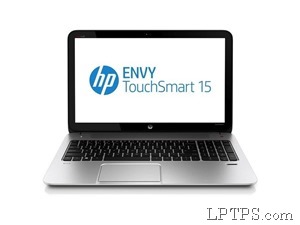 In case you need a device for surfing internet, editing documents, listening music or watching movies then the HP TouchSmart is a perfect notebook for you. It will fit in your budget yet provide you with latest specifications like i3 processor, touch screen 15-inch display, Intel HD 4400 graphics and 4 GB of memory. It is known for being among the best all-purpose laptops and can run just about anything fluently. You can expand its RAM to 16 GB which will boost its performance and make it among the top-end expensive laptops. HP has also taken care of features like 3.0 USB ports, DVD writer and HD webcam. This one certainly is a smart choice for people looking to save their money.
3. HP Stream 11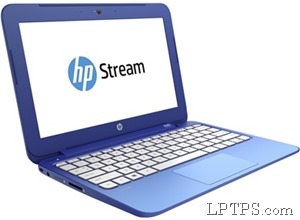 If you're looking for a nice looking, light yet powerful laptop then this is exactly what you need. The HP Stream 11 is ideal for people who need their laptop for work since it includes full version of Office 365 for entire year. It costs only $200 and is one of the best-selling laptops of 2015. The 11-inch laptop packs specifications like Intel Celeron processor, 3.0 USB ports and 2 GB RAM. I know this isn't the best device for professionals but it will get the job done for teenagers and school students. All in all, if browsing and using general applications is all you need then is exactly what you need.
2. Dell Inspiron i3542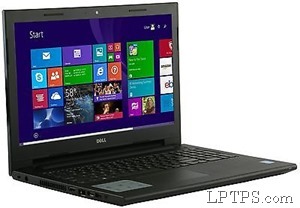 When it comes to a laptop that comes for under $ 350, most people prefer performance over looks any day. The Dell Inspiron series has been one of the most popular series' of laptops in 2015. It is known for its high-end battery life and amazing performance. It comes with a 15 inch touchscreen display, fourth generation Intel i3 processor, Intel HD graphics, 4 GB of RAM, 750 GB hard disk, DVD writer and of course Windows 8.1. It is not easy to find 750 GB of hard disk in this kind of low price laptop. It packs enough numbers of USB ports so you can connect to multiple USB devices such as a mouse, an external hard disk or just about anything. Despite its low price it is a perfect laptop for people like you and me.
1. Acer Aspire E1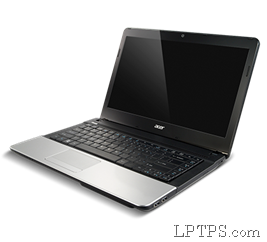 If you're not an expert then your computer usage will certainly be limited to simple tasks such as listening music, watching videos, playing basic games, running software, etc. The Acer Aspire E1 is certainly among the best laptops that come for under $ 350. It packs Intel's Celeron processor, Intel HD graphics, Windows 7 Home edition, 500 GB of hard disk and 4 GB of memory. It will effortlessly take care of all your daily tasks. This specific laptop from Acer has been praised all over the world. Its 15 inch screen has fairly great angles and latest movies can be enjoyed on it. Overall, it is a great laptop which you will not regret buying with simple and basic design.