I recommend the HP 15-ay011nr over and over again. It's a slim, good looking and light-weight 15-inch notebook equipped with great features. It has plenty of power, a 15″ full HD screen and a good sound system.
All that for a very affordable price, which makes it one the best budget laptop right now and a great choice for a student, a home office and for watching movies.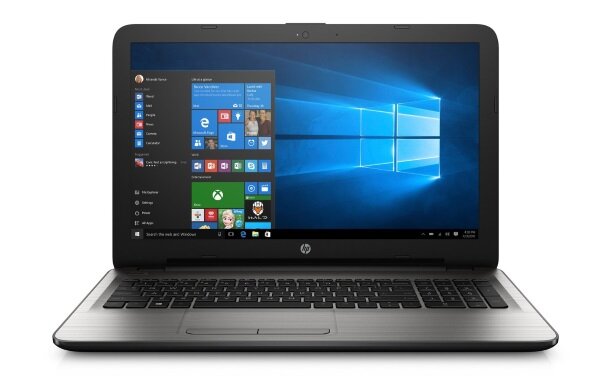 Buy on NewEgg
Check price on Amazon
One of the best laptop budget laptop you can choose
BEST FOR
PROS
Good performance
15" HD screen
Great value
CONS
Touch pad could be smoother
Hard drive(s)
84%
Great value at great price
QUICK SPECS
Intel I5 processor
8GB of RAM
15" full HD screen
1TB HDD (5400 rpm) or 128 GB of RAM
SuperMulti DVD Burner
4.7 lbs
Detailed HP 15-ay011nr Review
The HP 15-ay011nr is equipped with features that some more expensive laptops don't even have. With an HD screen, a good light-weigh design and a quite good sound system, it offers great value for your money. Of course at that price you cannot expect everything: you'll have to compromise on the hard-drive choice – either a slow 1TB or a small SSD – and the fact that you can't really play games.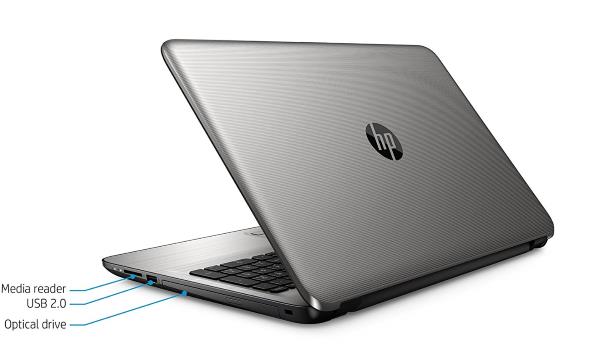 Buy on NewEgg
Check price on Amazon
Performance
The HP 15-ay011nr comes with an i5 processor and 8G of memory. It is pretty good for a laptop of this price and should be plenty for normal use.
Design
This notebook has a slick silver design built on a frame of quite good quality. Of course you should not expect a metal frame in a laptop of that price, but this one offers a built quality that is good for the price. For a notebook with a 15″ screen, it is also quite light-weight at 4.7 pounds.
Graphics
The HP Notebook 15-ay011nr is equipped with a good anti-glare HD 15-inch screen – 1920 x 1080 – and with a standard onboard Intel graphic card. For the price, the graphics are good, but like most laptops on the market, it lacks a separate video card. While most people don't need it, you should forget about playing recent games. If you are nostalgic, older games might work thought!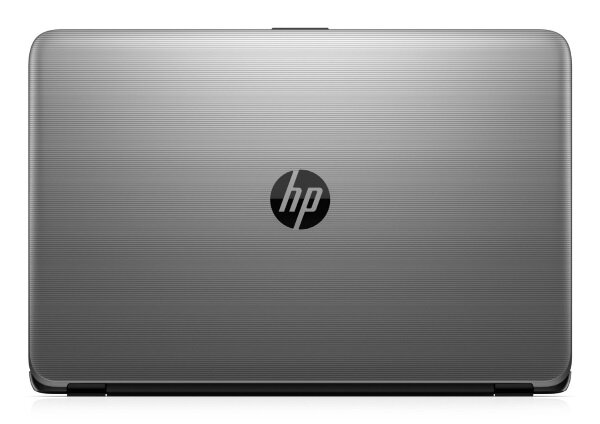 Buy on NewEgg
Check price on Amazon
Hard Drive
The HP Notebook 15-ay011nr comes with a 1TB hard drive, but you also have the choice of a 128G SSD if you switch to its sibling, the HP 15-ay013nr. These choices are both limited. The 1TB hard drive will be big enough to keep all your files, but it's slow (5400 RPM). The 128G SSD will dramatically increase your computer speed, but is quite small. I'd recommend you choose the SSD version and use online storage for file for your pictures.
Battery
HP says the battery should last about 6 hours, but expect something between 4 and 5 hours. Not bad, but there are laptops that have a longer battery life.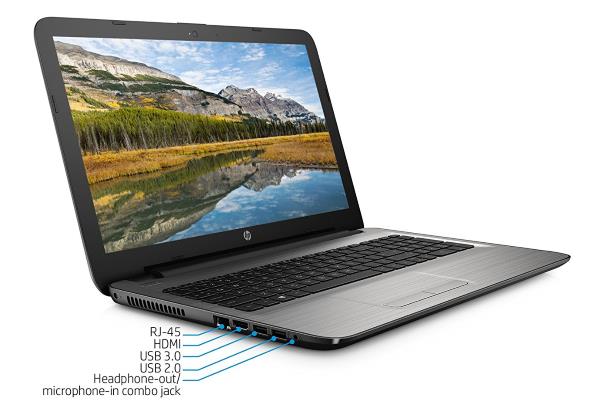 Buy on NewEgg
Check price on Amazon
Audio
You can expect to have a good audio quality with the HP Notebook 15-ay011nr. The speakers sound good and the software that comes with it makes it a good laptop to watch movies and listen to music.
Keyboard & Mouse
The keyboard comes with a keypad, but without backlighting. As for the mouse, it's a touchpad that some say is a little stiff and could be more responsive.
Other available versions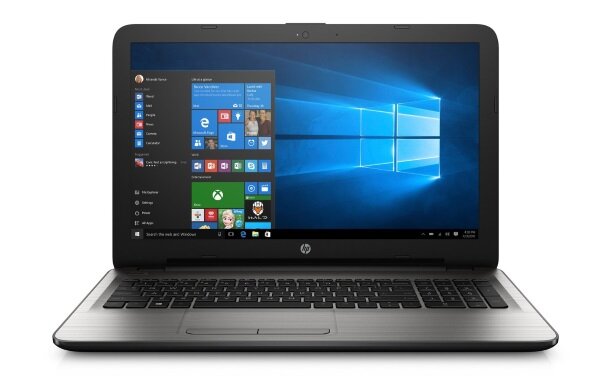 15.6" HD, Intel i5 with 8 GB of RAM, 128 GB SSD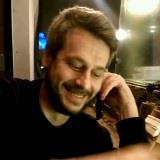 Erik is the owner and main editor of lptps.com. He has been working in computers and information technology for more than 20 years. He's a business analyst, developer, and avid traveler.