HP EliteBook Folio G1 is a great 12-inch laptop for business that is a direct competitor to the Lenovo ThinkPad and the Apple MacBook. It is slick, thin and powerful has a MacBook, plus it has business features like the ThinkPad series have.
Although ultra thin and light, it features an ultra strong frame to stand the least patient salesman and performs like the best of the competition. Apart from the lower battery life than average – especially with the 4K screen – there are very few flaws in this laptop. That and, for a reason I don't understand, they didn't make the keyboard spill-resistant which is kind of weird for a business laptop that features so much. Otherwise, HP really made a great business laptop here.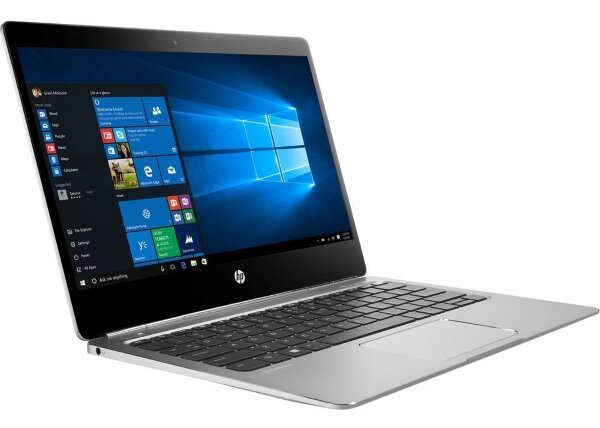 Buy on NewEgg
Check price on Amazon
Serious Business Notebook at an affordable price
BEST FOR
PROS
Great screen and sound
Lots of business features
Awesome keyboard and touchpad
CONS
No Spill resistant keyboard
Underperforming battery (especially with the 4k screen)
86%
Professional, sturdy and quality laptop
QUICK SPECS
12.5" anti-glare HD screen (1920 x 1080)
Intel Core M5 with 8 GB of RAM
256 GB SSD
0.47 " thick / 2.14 lbs
Up to 7 hours battery life
Windows 10 Professional
Price range: $$$
Detailed HP EliteBook Folio G1 Review
HP really built a laptop that holds his ground against the toughest competitors here. It's sturdy and resistant as a ThinkPad, but has the small footprint and style of an Apple MacBook. Performance is top-notch – as long as you don't need a discrete video card – and graphics and sounds are business class.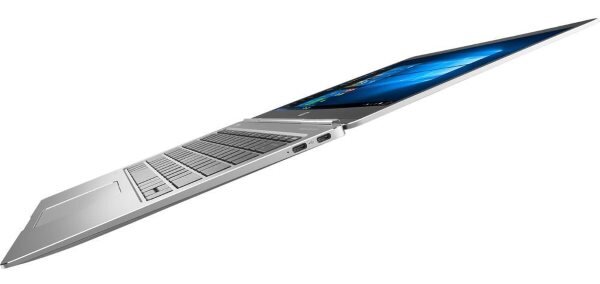 Buy on NewEgg
Check price on Amazon
Design
The HP EliteBook Folio G1 has a slick and compact aluminium design with a classic premium look, without being flashy. Perfect for business. With its small frame, it's great for working in an airplane and, with a fan-less design, it's as silent as it can be (and still stays cool).
HP really put all their best efforts in building a solid laptop. Following Lenovo's Thinkpad series, it's built to survive the assaults of an uncaring business man. Apart for the fact that they forgot to make the keyboard spill resistant, it's a laptop that will survive many assaults. HP claims it can survive 26 drops of 30 inches, heavy dust and altitude. That's a solid laptop! I still don't recommend being that rough with your laptop!
Performance
The Intel M5 processor is made to prolong battery life and still give good performance. It's not the most powerful on the market, but more than enough for most business users. With 8GB of RAM, it won't lag during heavy multi-tasking or, worse, during an important presentation.
Screen & Graphics
The HD screen – 1920 x 1080 – is sharp, colorful and anti-glare. There is also a 4k touchscreen option (3849 x 2160). Both offer a great viewing experience, the 4k offering better colors and more details but also significantly reduce the battery life. I would go with the HD screen.
No dedicated graphic card here, so don't expect to be able to do much AutoCAD or Adobe CS, but for office productivity, movie watching and pretty much anything else, graphics are great and bright.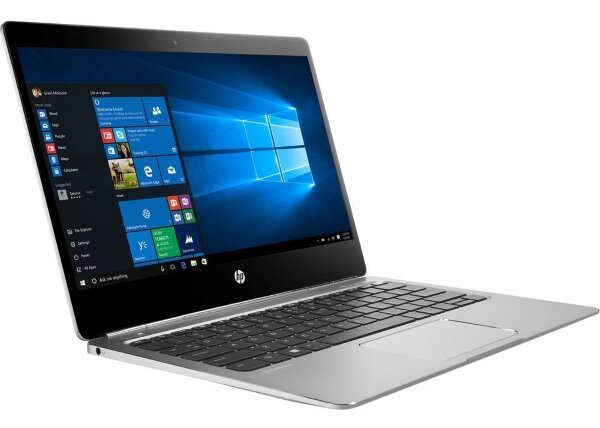 Buy on NewEgg
Check price on Amazon
Storage
There are few ports on the HP EliteBook Folio G1. It comes with only two USB-C ports. No HDMI or SD card reader.
Battery
Battery life is decent, but far from the best in its category. Expect about 7 hours with the HD screen, but know that it drops when equipped with the 4k screen.
Sound
With the two Bang & Olufsen speaker mounted on the bottom of the notebook, this HP provides a great sound experience. For a laptop that thin, it'll sound great whether you're having an online conversation, listening to music or watching a late-night movie.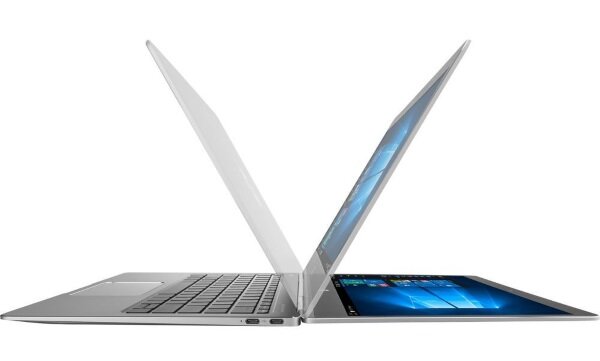 Buy on NewEgg
Check price on Amazon
Keyboard & Mouse
The comfort of this keyboard is something. Even with its 12.5 inches screen, you still get a full-sized, comfortable keyboard. The glass touchpad also lives up to the rest of the laptop quality, being responsive, wide and comfortable to use for a long time.
Software
In addition to the business features in Windows 10 Pro, the HP EliteBook Folio G1 comes with all the software needed for business usage: encryption, face recognition and some other useful business and security software.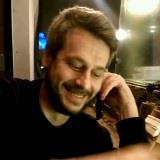 Erik is the owner and main editor of lptps.com. He has been working in computers and information technology for more than 20 years. He's a business analyst, developer, and avid traveler.