Check out the best laptops under $400 rated by the experts of LPTPS.Com
This is an old post from 2015. Please look at the latest post for the best laptops under $400.
If you're on a tight budget, but you still want to purchase a high-quality laptop from a big-name company, then there are a number of things you should consider. While almost every laptop offers well-rounded performance that's good across a variety of applications, some devices are more specialized than others. For instance, some computers might be designed to perform well when playing video games or doing office work, so it's important to keep that in mind when researching any type of laptop. Regardless of a device's specialization, the majority of laptops released for 2014 will serve its user well without freezing or crashing during tough processes. Below we've listed few of the best laptops you can find for less than $400.
1. Acer Aspire E 17 ES1-711-C7TL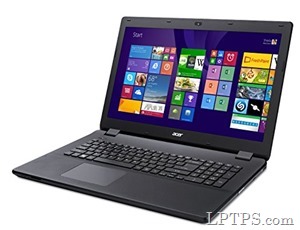 Excellent for completing day-to-day activities, the Acer Aspire lets you chat with friends, watch movies, and work on other projects from the same device. The Aspire is very useful across a variety of applications, and it's ideal for students and business professionals who need a laptop for working. College students in particular like using the Acer Aspire because they can take it from class to class without worrying about damaging the laptop in between classes. The exterior is designed to withstand the daily forces that come with travel, and deliver high-end performance across an array of programs.
| | |
| --- | --- |
| Processor | Intel N2940 |
| RAM | 4 GB |
| Storage | 500 GB |
| Graphics | Intel HD |
| OS | Windows 8.1 |
2. Toshiba Satellite C55-B5290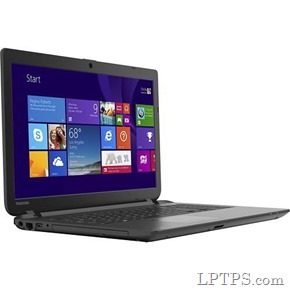 The Toshiba Satellite outdoes many of its competitors by offering a sleek design and fully capable processing without breaking the bank. Equipped with a host of modern functions, the Satellite can quickly and easily perform nearly any task. The device comes with a high-quality processing unit that's powerful enough to run HD video, games, and multiple applications at once without the computer lagging or crashing. The laptop is also up to 26 percent slimmer than other Toshiba laptops, which makes the Satellite one of the best laptops under $400 currently available. This makes the device much easier to transport and use on the go, which is a prerequisite for any modern laptop.
| | |
| --- | --- |
| Processor | Intel Core i3 |
| RAM | 4 GB |
| Storage | 500 GB |
| Graphics | Intel HD |
| OS | Windows 7 |
3. ASUS Transformer Book T100TA-H2-GR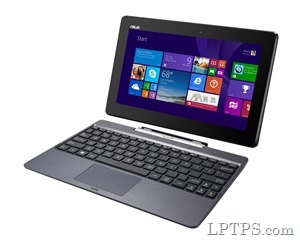 One of the newest innovations in laptop design, the ASUS Transformer features a removable screen that can be used as a tablet when detached. This makes the device exceptionally portable and useful across a wide array of applications. If you work in a busy office and you need a reliable laptop, the ASUS Transformer will give you the portability of a tablet and power of a conventional laptop in one small package. Similar laptops have been known to cost double as much as the ASUS, so the Transformer Book is an excellent deal if you're on a tight budget.
| | |
| --- | --- |
| Processor | Intel Quad Core |
| RAM | 2 GB |
| Storage | 500 GB + 32 GB |
| Graphics | Intel HD |
| OS | Windows 8.1 |
4. Dell Inspiron i3147-3750sLV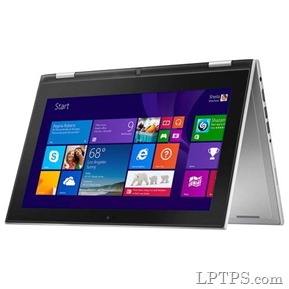 A versatile laptop that also doubles as a top-of-the-line tablet, the Dell Inspiron i3147-3750sLV offers an all-purpose solution to help with any application. The device can be used in four, equally powerful modes: tablet, tablet stand, tent, and laptop mode. The device offers a great deal of power and versatility at a competitive price, which makes the i3147-3750sLV an ideal choice for working professionals. If you need to travel around the office, but you don't have the luxury of owning both a tablet and a laptop, then you can split the difference by using the Dell Inspiron.
| | |
| --- | --- |
| Processor | Intel N3530 |
| RAM | 4 GB |
| Storage | 500 GB |
| Graphics | Intel HD |
| OS | Windows 8.1 |
5. Acer Aspire V3-111P-43BC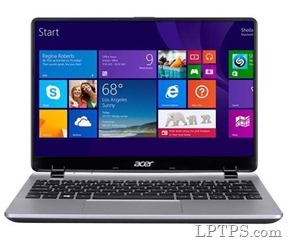 One of the best laptops under $400 made by Acer, the Aspire V3-111P-43BC offers a simple design that's ideal for anyone who wants a conventional day-to-day laptop at a reasonable price. The laptop is powerful enough to run almost any application, and the device can play HD video. Doubling as a portable media center, you can use the Acer Aspire V3-111P-43BC to watch television, play games, and edit photos along with its regular functions. Reviewers say that the Aspire is one of the best sub-$400 laptops made by Acer due to its wide array of features, and popularity with users everywhere.
| | |
| --- | --- |
| Processor | Intel N3530 |
| RAM | 4 GB |
| Storage | 500 GB |
| Graphics | Intel HD |
| OS | Windows 8.1 |