Lenovo really hit a home run with this ultra thin laptop. For an affordable price, they managed to offer a quality ultraportable without compromises.
I really like that they managed to pack so many features, from the great 13-inch screen to the quite powerful sound system. Plus Lenovo has equipped is Ideapad 710s with pretty much the maximum performance they could give you.
If you are looking for a fast laptop that you can carry all day, then the Lenovo Ideapad 710s is for you. At 2.6 lbs, you'll forget it's even in your bag.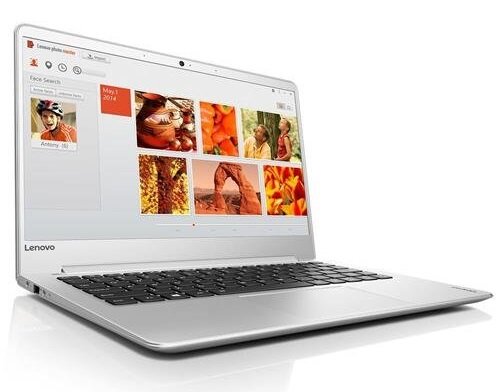 Portability and Quality that delivers great value
BEST FOR
Portability
Students
Watching movies and listening to music
PROS
Sturdy and premium ultra thin design
Superior performance
Better than average sound system
Affordable price
CONS
Weird right shift key
Battery life is average
No dedicated video card
91%
Affordability without compromises
QUICK SPECS
13.3" HD screen (1920 x 1080)
Processor i7 with 8GB of RAM
256 GB SSD
Good sound system
0.55" thick / 2.9 lbs
Up to 10 hours of battery life
Price range: $$$
Detailed Lenovo Ideapad 710s Review
For an affordable price, you have an ultra slim notebook that looks, feels and behaves like a premium laptop. Lenovo really managed to put a lot of value in this Ideapad. At 2.9 pounds and less than 0.6 inch thick, it has a lot of power and excellent graphics and sound.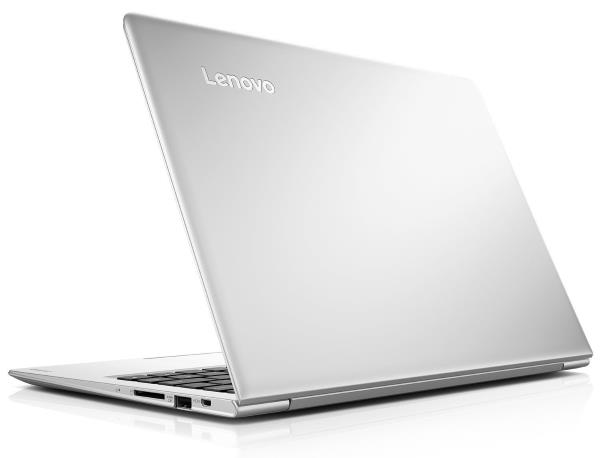 Design
The 13.3″ HD screen is mounted on a compact and silver brushed metal case. The Ideapad 710s silver looks premium but not flashy and its quality magnesium alloy casing is sturdy enough to carry around you every day. And at 2.6 lbs, it is so light you'll sometimes think you forgot it home.
Even if it has a thickness of only 0.55 inches, Lenovo still managed to put 2 USB 3.0 ports on it, a SD card reader and an HDMI connector.
Performance
They have put the fastest processor they could in this thin laptop with an Intel i7. And with 8GB of RAM, it will be plenty to have a performing laptop for the next few years. Combined with an SSD hard drive, the Lenovo Ideapad 710s is going to be lightning fast. They couldn't have given you much better.
Graphics
The 13.3″ HD screen – with a resolution of 1920 x 1080 – is bright, colorful and has a matte finish. Excellent to work in bright places. As with the rest of the competition, there is no dedicated video card, so forget about playing most games.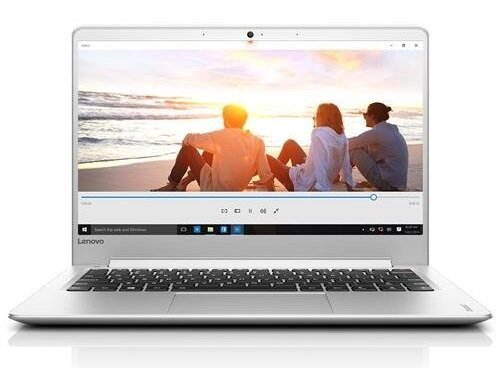 Storage
The 256 GB SSD hard drive is a pretty good deal for a laptop at that price. It might not be enough if you take pictures of every meal you take, but it's enough for most people if you archive your files on an online storage drive. There is also a SD card reader if you want to add up more space.
Battery
The battery life of the Ideapad 710s is respectable for a laptop of this category. It's not the best, but since it's almost the only compromise you'll have to make with this laptop… Expect it to last 7 to 9 hours, so enough to last through a full work day or the whole Matrix trilogy on a rainy Sunday.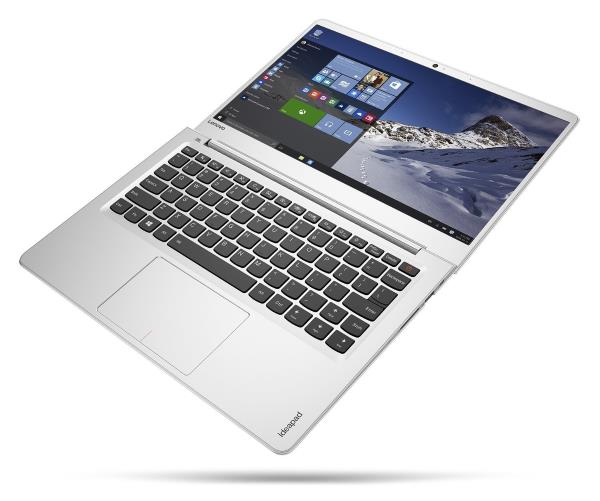 Sound
The sound is pretty good for a laptop of this size. Don't expect to have a lot of bass in them, but they're great to listen to music while working or watch a movie.
Keyboard & Mouse
The keyboard is backlit, comfortable and full size. Except for that ridiculously small right shift, it's a pretty comfortable writing experience.
Other available versions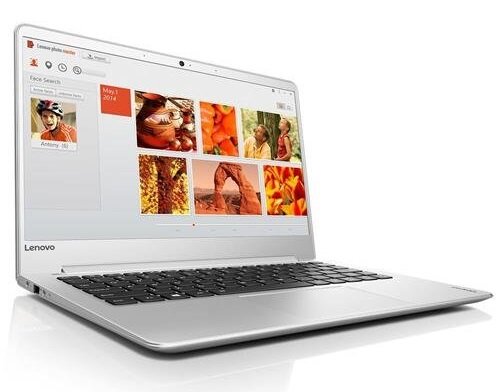 13.3" HD, Intel i5 with 8 GB of RAM, 256 GB SSD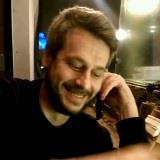 Erik is the owner and main editor of lptps.com. He has been working in computers and information technology for more than 20 years. He's a business analyst, developer, and avid traveler.