LG has been producing laptops for many years, but has never been a major player in the market. It's still the case today since they basically sell only one line of laptops: the LG Gram. But, oh boy, what a nice ultra-thin laptop the LG Gram 15 is.
If you're looking for a 15-inch laptop in the most portable format possible, this one is a joy to hold and carry around. It's not perfect, but with its premium look, incredibly compact format and good performance, it's definitively a contender as one of the best ultra portable laptops.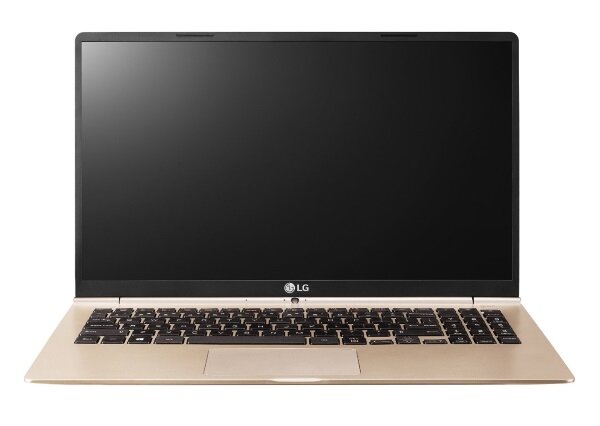 Incredibly thin featherweight 15-inch
BEST FOR
Students and people on the road
PROS
Thinnest and lightest you can find
Premium look
Good performance
CONS
Below average battery life
Weak sound system
No keyboard backlight & weird webcam placement
80%
Good quality with some flaws
QUICK SPECS
15.6" Full HD IPS screen (1920 x 1080)
Intel i5 with 8GB of RAM
256 GB SSD
0.66" thick / 2.4 lbs
Up to 7 hours of battery life
Windows 10 home
Price range: $$$$
Detailed LG Gram 15 Review
Unbelievably thin and light, the LG Gram is also not perfect. In the plus column, expect good performance, instant boot, great screen in the most portable 15-inch you can find. In the minus column, the light body makes it a little less sturdy, sound needs improvement, battery life should be higher and keyboard and trackpad are not the best.
Design
What can I say? It's a beautiful premium looking laptop, the lightest you can find in the 15 inches market. It's even lighter than most 13 inches… that says a lot. Being so light and thin makes it a little bit less sturdy than the competition and the magnesium alloy might also scratch a little too easily. Not a problem if you are generally taking care of your stuff, but if you are an uncaring salesman, you might want to look towards stronger – and heavier – options.

Performance
No worries here. Multi-tasking and heavy office productivity will not be an issue with the i5 processor and 8 GB of RAM. If you are a more demanding user, choose the Intel i7 processor instead.
Graphics
Boy oh boy that screen is big and nice. While 'only' HD – 1920 x 1080 – it offers great viewing angle and bright colors. The borders are very thin so you get more screen real estate. But that also means that they had to place the webcam underneath the screen, which gives a weird angle to video conversations.
The LG Gram 15 is equipped with an Intel Graphic 520 card, so don't expect to be able to do any gaming or demanding video editing.
Storage & Ports
Its 256 GB SSD will be enough for most users and ensure the laptop is not slowed down by the hard drive. Great middle ground choice between size and price. While performance tests make it one of the slowest of SSD, it's nothing compared to mechanical hard drive and doesn't really affect boot time and overall performance.
While some companies are cheap on the number of ports they put on their ultra-thin laptops – hum hum Apple – LG has gone the other way. They've fit 4 USB ports – one type-C, two 3.0 and one 2.0 -, an HDMI connector and a micro-SD slot. You'll have plenty of ports to manage external storage and connections.
Battery
Here the LG Gram 15 loses points. While some competitors have laptops that'll last 10+ hours, the LG Gram last 'up to 7 hours'. Expect around 6 hours. Not very good, but also not a deal breaker.
Sound
Another flaw of the LG Gram 15. If you mostly use headphones or Bluetooth speakers to listen to music it won't be a problem, but otherwise the sound system doesn't compete with the best. Would that make me choose another laptop? No, but it would still annoy me.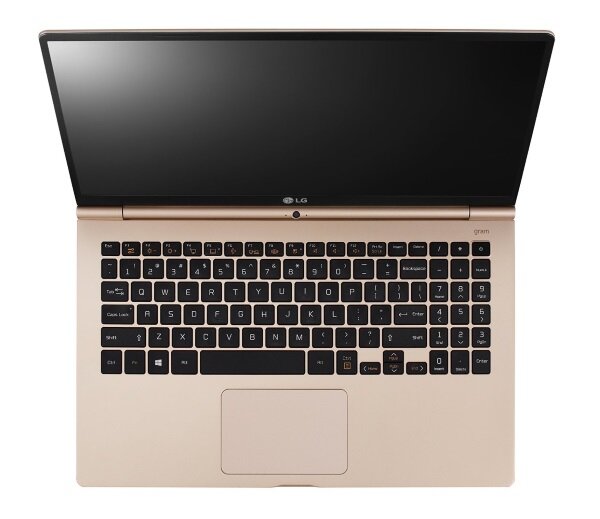 Keyboard & Mouse
Full sized and comfortable, the keyboard is quite good even if the competition is better. And why they didn't put a backlit keyboard on the LG Gram 15 is still a mystery to me. At that price it should be standard. You also get full numpad which you'll never find on a similar size 13-inch. The trackpad is also responsive, but also doesn't compare to the best out there.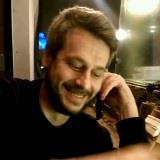 Erik is the owner and main editor of lptps.com. He has been working in computers and information technology for more than 20 years. He's a business analyst, developer, and avid traveler.