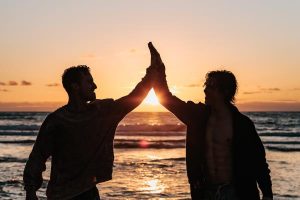 Ok… Let me talk to you as if you were a friend of mine.
(Because that's exactly the speech I give my friends when they buy a new laptop.)
There are must-have software for laptop you absolutely need. Whether it's a new one or an old one.
I've been personally using them for years, and I install them on every friends' or family's computer I touch.
In Short…
| | | |
| --- | --- | --- |
| Get Panda Antivius | Get MalwareBytes | Get CCleaner |
| | | |
| Protects yourself against Viruses | Get rid of nasty Malware | Keep your laptop fast and clean |
| | | |
You may think that you can skip them and you'll be fine. True. You'll probably be fine for a while.
But at some point, you'll end up with a slower and slower computer. Or worse, with an infected laptop full of malware or viruses that are a serious threat.
Let me be clear. You NEED these software. It's not optional. Install them now.
Why?
In one sentence: to protect your laptop and keep it fast
If you don't have these programs on your laptop :
You're putting your laptop, your data & yourself at risk
You'll end-up with a slower & sluggish laptop
So there you go, there are NO reasons not to have them… especially that most of them have a free version 😉
[Full disclosure: if you choose the paid version, I do get a small commission at no extra cost to you. Now that I've said it, let's begin!]
Top 3 Essential Software for Laptop
#1 – Obviously, Get an Antivirus
At that point in time, pretty much everybody knows you need an antivirus on your laptop, otherwise you are looking for trouble!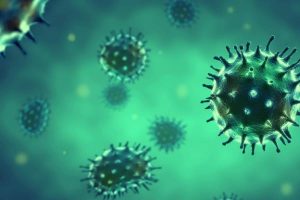 There are tons of antivirus programs on the market and when you buy a new computer, it often comes with one.
You could use that one, but personally I never use the antivirus that comes with a new laptop. I just don't like them. They are expensive, slow down your laptop and are clearly not the best on the market.
So which one do I recommend?
Well, the one I prefer (by far) is Panda Securities Antivirus.
Why Panda? Because it's one of the best and fastest antivirus I've seen. It doesn't slow down your computer and works flawlessly in the background. I've been using it for years and I still think it's the best.
Note that there is a free version of Panda Antivirus. You can also try this one, but the paid one is so cheap and offers such a better protection, I always recommend it.
Tip: If you prefer, you can get Panda for a small monthly fee instead.
#2 – Get an Anti-Malware
That one is less obvious for most people… You already have an anti-virus, you're completely safe, right?
Wrong.
You're only protected against viruses, not against spyware and malware.
So do yourself a big favor and install an Anti-Malware!
The one I use is Malwarebytes. It's simply the best on the market and the paid version works in the background so you don't have to worry about Malware anymore.
What is a Spyware or a Malware?
To make it simple, it's a little program that installs on your computer without your knowledge, mostly when you are browsing the web.
In the best of cases, they are pretty harmless and send some of your information to companies for marketing purposes. But sometimes they can be pretty nasty and cause serious damage.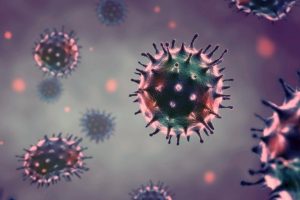 They can steal your email account password, your personal data, or even your bank login information…
See how dangerous they can be?
But let's say you're lucky and only get the harmless ones. Not so bad right?
Nah… you still need to remove them regularly. Why? They will drastically slow down your computer after a while. Slowly but surely, your laptop is going to become clogged and, at one point you'll ask yourself: 'Why is my computer so slow now?! Do I need to buy a new one!?'
So do yourself a favor and don't forget to install an anti-Malware!
Tip: If you prefer, there is also a free version. It provides less protection than the paid version, but it still works well.
#3 – Do some Regular Maintenance & Optimization
Now that you're protected against every threat, it's time to keep your laptop fast & clean.
You see, over time a lot of junk accumulate on your computer. Cookies and files from visited websites. History of files used. Useless data from programs. And much much more.
All that clogs your laptop and makes it slower, and slower, and slower.
How do you avoid that?
Well, there's a great program called CCleaner that will clean that up. Use it from time to time and it'll keep your laptop running as if it was new!
Voilà!
Now you have all the essential software for laptop. You can enjoy it with peace of mind. You're protected and you'll enjoy a fast & clean laptop for the years to come!
Next, check out my article on the most useful software for laptops.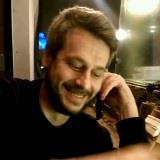 Erik is the owner and main editor of lptps.com. He has been working in computers and information technology for more than 20 years. He's a business analyst, developer, and avid traveler.