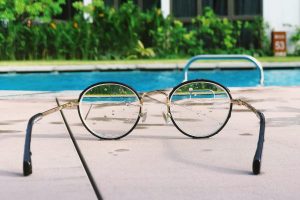 I wrote a few months ago the an article on the most essential software you need for your laptop.
If you haven't followed my recommendations, I strongly suggest you do 😉
But in this article, we'll focus on software you need, but that are not essential.
Again, I use them all, no exception. I only recommend software that I use.
Before we start, just a quick disclosure. There are some links on this page that are going to give me a small commission if you purchase the product. Don't worry it won't cost you a penny more. In fact, these are great deals and you should save money on the regular price!
Top 3 Useful software for laptops
1 – Browse safely with Nord VPN
I've been with NordVPN for a few years now, and it's one of the yearly subscription I never think about cancelling… As someone that works often outside using public WI-FI and that travels a lot, it's a no-brainer!
VPN are very useful for three things:
to protect your data over the internet
to save money when shopping
If you are often using public Wi-Fi, you should definitely have a VPN on your laptop! It's way too easy for people to steal your information on public Wi-Fi! With a VPN, it's encrypted, so nobody will eavesdrop on you.
As for Netflix or any other stream service, you only get the shows available in your country. Why? Legal agreements with other partner (like a TV station or a local production). With a VPN, just connect through another country and you have all the movies and shows you want.
I also use it to check search results from different countries in the world. It's very useful when you're looking for plane tickets or to purchase a new products… prices vary quite a lot depending where you buy them.
There are tons of VPN software on the market, but the one I use is NordVPN. It's a Swedish  company that developed a great, stable and fast VPN software. And it's cheaper that you would expect….
2 – Get Microsoft Office
We've all used Microsoft Office at some point and we all need a document editing software. Microsoft Office is the go-to software for most of the world.
What I like about their latest version, Office 365 is that you can pay a monthly – or yearly – subscription to have an always updated version.
No more buying a new one every year or two when they decide to change the version.
Tip: You don't need to buy Microsoft Office to have a document editing software. There are also free options available! The one I prefer is OpenOffice. You might not get all the options, and it might not be as user friendly, but it does work well!
#3 – Encrypt your data with VeraCrypt

As someone that is often working outside in a café and traveling, encrypting my data is of prime importance.
If someone steals my laptop, I do not want all my data available to a thief. With Veracrypt, they won't be able to access my files. I'll still be pissed that I've lost my laptop, but at least I'll feel safer knowing they can't read my files.
The one I use is VeraCrypt. It's a free, open-source encrypting software.
You'll need to configure it and, honestly, it's not as easy as installing another software, but if you follow this article, it's pretty straightforward.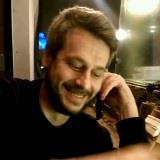 Erik is the owner and main editor of lptps.com. He has been working in computers and information technology for more than 20 years. He's a business analyst, developer, and avid traveler.