Most of people don't go for laptops when they need a device for gaming; they simply choose one of the gaming consoles or a desktop computer. These days gaming laptops can be really expensive because manufacturers have to give more attention to these kinds of laptops. Best gaming laptop is the one that can deliver smooth performance, good amount of RAM, high-quality video graphic card, and a suitable processor. So in case you're looking for a laptop to play games then you might want to keep reading this post to find out more about best performing gaming laptops. Those days are gone when you needed thousands of dollars to own a gaming laptop, now you can find many affordable gaming laptops online or at nearby local stores. Anyways, let's get started with our list of best gaming laptops in 2013 and I hope you'll find a suitable laptop for you.
10. Samsung Series 7 Gamer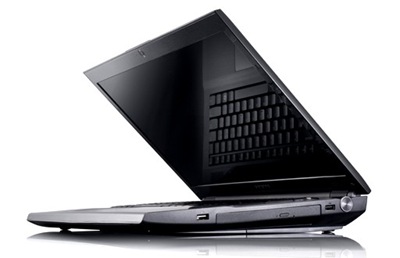 This new laptop from Samsung can be among the best laptops for gamers due to its new Blu-ray player and since it also comes for an affordable price. Other than playing high-definition games it can be also used for watching high-definition videos. It is extremely powerful 17 inch laptop for professionals and gamers thanks to its specs which are Intel core i7 processor 2.3 GHz, 16 GB RAM, NVidia GeForce GTX 675M and 1500 GB hard drive. Right now price of this laptop is around $2000 which is very decent for this kind of gaming laptop.
9. Battalion 101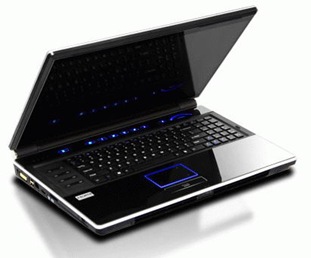 Battalion 101 definitely is one of the cheapest gaming laptops and is priced around $1000. It includes Intel core i7 processor 2.4 GHz, 8 GB RAM, NVIDIA GeForce GTX 670M and 750 GB hard drive. These are the things which make Battalion 101 among the best and reliable laptops for gamers. If you are little bit tight on budget then this can be surely the best choice since it has everything any gamer needs for an affordable price.
8. Razer Blade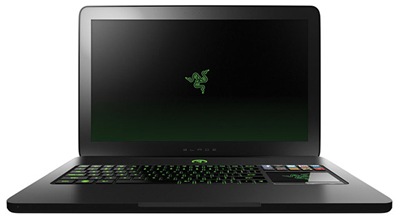 This one can surely be the slimmest and thinnest gaming laptop among all included in this list. In case you are looking for a cheap gaming laptop then this is not the right one for you and you should clearly stay away from razor blade since it does not come for a reasonable price. It features 2.2 GHz Intel's i7 processor, genuine Windows 7, 8 GB RAM and 500 GB hard drive. You will be glad to know that this laptop also includes Nvidia GeForce GTX 660M. Overall, this laptop comes with everything you'd expect from a gaming laptop.
7. Maingear Pulse 11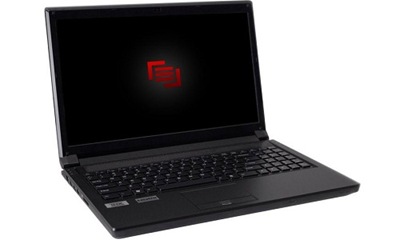 Another gaming laptop in this list which is slim and can be extremely portable and best thing about it is that it's just 11 inches laptop. In case you are used to use netbook then this can be a totally new experience and you'll start seeing things like you've never before. It comes with 2.1 GHz processor, Windows 7, 8 GB RAM, 120 GB hard drive and Nvidia GeForce GT 650M. Price of Maingear Pulse 11 is pretty reasonable for a gaming laptop and it comes for around $1300.
6. MSI GT70 0NE-276US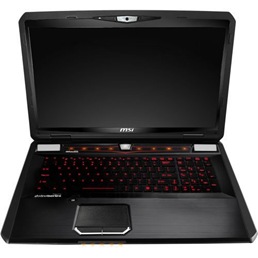 This laptop from MSI is one of my favorite since it is built so nicely and can be extremely eye-catching. This latest version of MSI GT70 offers a lot more than its previous versions. Specs of this laptop are Intel core i7 processor, 16 GB RAM, 1000 GB hard drive, genuine Windows 7 and nVidia GeForce GTX 680M. So if you're a huge fan of high-definition games then this one surely can be an appropriate laptop for you since it is fully optimized for playing games.
5. Origin EON17-S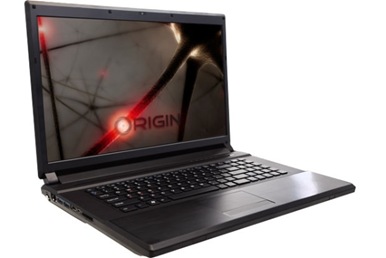 Origin EON17 is the best performing laptop when it comes to gaming and is surely chosen by most of gamers after Alienware laptops. Right now it is priced at around $3500 but trust me, it is totally worth the price and delivers the best performance for gaming. It features 16GB RAM, 500GB hard drive, 2.2 GHz processor and Nvidia GeForce GTX 660M which is currently ideal for gamers. Other than these specs this 17 inch laptop is powered by Intel Core i7-3632QM which is unbeatable right now.
4. Alienware M18X
Alienware M18X is definitely an extra ordinary 18 inch laptop which can be really outstanding for gamers. This stylish laptop from Alienware comes with Intel Core i7 Processor of 2.7 GHz, 16 GB RAM, 1000GB hard drive, nVidia GeForce GTX 580M and genuine copy of Windows 7. Other than best specs for gaming it sports a nice backlit keyboard and HD resolution display screen. So if you really are looking for a laptop solely for gaming then no other laptop can compete with Alienware and of course every gamer desires this masterpiece.
3. Eurocom Scorpius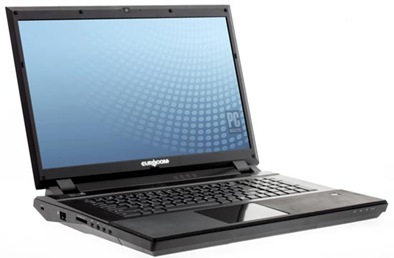 Eurocom Scorpius is without any doubt the most expensive gaming laptop which can easily replace your desktop computer and can handle almost every application available. It is mostly known for its stunning huge display of 17 inches and you'll be happy to know that it comes with fastest processor in the world which is of 2.9 GHz. It features Intel i7 processor, 8 GB RAM and 750GB hard drive space.
2. Dell XPS 15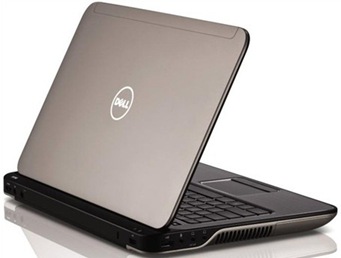 This one can't be compared with other laptops in this list since it is not that expensive like other ones in this list. This 15 inch laptop from Dell costs only 1,500 dollars and delivers performance that every gamer desires. Since it is only 15 inch laptop it can be extremely easy to carry around unlike other gaming laptops which are pretty much heavy and you need a large bag to carry them around. Specs of this piece from dell are decent enough and it features 2.1 GHz processor, 8GB RAM and 750 GB hard drive.
1. Alienware M17x R4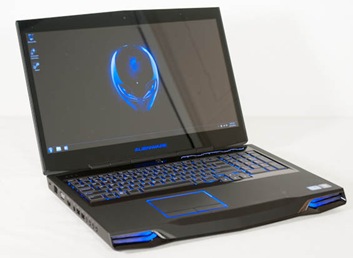 This 17 inch laptop from Alienware is definitely the best you can have for gaming and is truly the king of gaming laptops. It is always updated with latest processor and nVidia graphics and even then surprisingly it is pretty much affordable. It comes with Intel Core i7 processor of 2.6 GHz, 8GB RAM, 500GB hard drive, Nvidia GeForce GT 680M and Microsoft Windows 7. So in case gaming and multi-tasking heavy applications is your essential need then this can be extremely great laptop for you and that too for an affordable price of around $2500.
Thanks for your thoughts Ratez, but I'll have to disagree with you too because I personally own Dell XPS 15 and I've been using it now for more than 5 months and playing enough HD games without any issues. And about the device you've seen at your friend might be having some issues with its graphics card or might have caught some virus. Anyways, thanks for your appreciation.

Checked price of all them and they all seem really expensive, I am looking for a laptop that doesn't costs more than $1000 for gaming, so is there any good one that I can afford?

Hi Tango, I think you can get Samsung Series 7 Gamer for around that price which can definitely be a top class laptop for gaming or you can also check out few new laptops of Sony VAIO series since those can be extremely good for decent gaming.

eww, I had no idea that there were so many great laptops for gaming, so far I have only heard about Alienware notebooks.. anyways, these all seem to be out of my budget and I guess I'll simply have to take a look at little bit less costly laptops..

Hi Tanya, thanks for your comment and yeah there are many top laptop brands these days that are manufacturing best laptops for gaming and about Alienware, they have always been the best when it comes to gaming. Anyways, good luck with purchasing your laptop and if I were you I'd go with some Sony VAIO laptop since they can be affordable.

Exactly what I was looking for, thanks Preetam, perfect list of gaming laptops, have learned a lot about them but still confused between 3 laptops. Can you suggest one from Alienware M17x, Dell 15 XPS and Samsung series 7 gamer?
Thanks,
Katherine

@ Katherine
if you have a good budget then don't even think about any other than Alienware, it's the best brand when it comes to gaming laptops.

Alienware M14X $999 – $1500
Also after owning a 17″ for the last 8+ years the 17″ laptop is not very portable, especially if are using it on airplane.

Lenovo ideapad Y500

I'm thinking of buying this model having following specs
(3rd Gen Ci7 3632QM/ 8GB RAM/ 1TB HDD/ Win8/ 2GB GT 650M single Graphics Card)

This is the only specification available in India.

I like that it has a 1080p screen. But I've read it doesnt have nvidia optimus. How much difference does that make to the battery life?
Also is the pricing for it too high in India (Rs. 67000)?

Also recommend few laptops in that range.

@ Sameer, if you are solely looking for laptop to play games on it then I'd say Lenovo is really bad choice and the price you've stated is high too.. Anyways, specs you've described look great but for gaming I always recommend Alienware m17x..

which place do you think msi gx60 would have come on?

Surprised to see that Origin made it so low on the list. I am guessing that you haven't owned one. I have owned both alienware and origin and my origins have been markedly better in hardware availability, customization, and customer service. About to order my 3rd Origin gaming laptop, in every case I was able to get better hardware from Origin.

If I were to buy a Windows gaming laptop then I would not think about anything other than MSI GT 70 because I think that is the only brand who manufactures their own hardware specs and others simply outsource their parts from Intel or other hardware manufacturers.. and another reason to choose MSI is solely because of their customer service which is totally awesome.. anyways, Alienware laptop is over-rated as usual so I am not surprised..

Alienware has been the best for a while now and I am starting to think that soon it will be replaced by Origin, even though I personally use Alienware I won't recommend it to any hardcore gamer.. I'd say go for Origin since it is one of the best gaming laptops out there..

I think you should look at Lenovo IdeaPad Y500, the price is quite cheap and it still has SLI GT650 graphics card.. I have been using it for about two months now and it certainly is a great gaming laptop for its price..

Okay first of all I'd like to say that this post needs to be revised, I have been a gamer for more than 15 years and have tried plenty of gaming laptops that are claimed to be the best ones in this post. I am not saying that Alienware laptops are bad, but there certainly are better options like MSI GT70 and Origin EON 17, seriously I am surprised to see them on such a low spot in this list.. anyways, are you really serious about Dell XPS 15? Trust me, Dell is the worst laptop brand and doesn't matter whether you are buying a laptop for gaming or even for your basic tasks. Never go for Dell, especially for gaming, their keyboards are worst, touchpads are totally dull, now I don't even want to get started with it because I just won't stop then.. good luck with promoting your so-called best gaming laptops..

To people who do not agree with this list,
Just go and buy a cheap laptop for yourself as you guys clearly have no idea what gaming laptops actually are. This one surely is the most accurate list of gaming notebooks I have found on internet. And to the above guys who say MSI or Origin beats Alienware, you guys are clearly out of your mind or maybe you people just cannot afford to buy Alienware laptop or you guys wouldn't be talking like this about it. Anyways, here is a little advice to newbie gamers out there from a professional gamer, if you have enough money to invest on gaming laptop then do not think about anything else other than Alienware M17X. It's the best.

Hey Preetam, really cool list of laptops but i have a condition. I need a i7 3d gen laptop for gaming which has at least 2.5 or 2.3 GHz processing speed with good graphics card and RAM and also with windows 8 OS in which games like Crysis 3 ,Max Payne 3 can work without lagging and which is under the range of 60,000 to 80,000 rupees! Please recommend a good laptop according to the above requirements other than Sony VAIO. Waiting for your quick reply, thanks.

Even though Alienware is best gaming laptop nobody wants to use it, I spend my most of day at gaming cafes and I don't see many guys using it… and not just Alienware but also MSI, I don't know why but gamers these days are using cheap laptops from Dell, ASUS, etc. Do you think reason behind this might be the price of gaming laptops? Or cheap laptops with good processor can handle latest games?

A lot of people are complaining about alienware performance, to be honest it's the Ferrari of gaming computers, it's overpriced but you get the performance, you get the attention wherever you use it. And like most people, they can't afford a Ferrari so they just complain but deep inside they are simply craving to have one. Get the picture? The only downside of this computer is its heavy! But it's worth every penny if you can afford one

For those who are not sure for dell xps 15, I personally own xps l501x from april 2011 and played lot of hard core games like BF3, COD BO2, COD ghost, Prototype 2, NFS Rivals, NFS the run, this much should be enough to clear all your doubts. Dell xps 15 is very decent gaming laptop. I can even show gameplay of these games.

I think dell xps 15 shouldn't be in the list ….dell 17r turbo is much better…and what do u think about alienware 14x…84k is the price in india, is it worth the money?