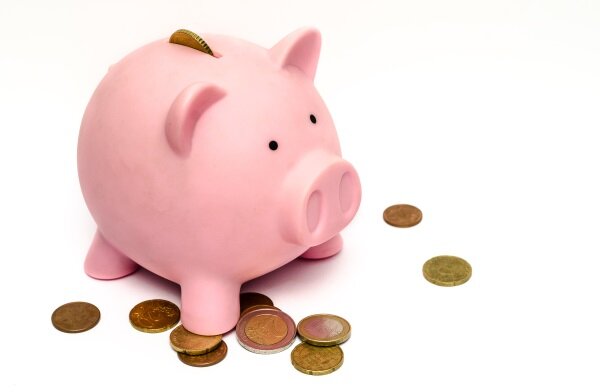 Home > Best Budget Laptops > Best Laptops under $300
At LPTPS.com, we constantly scout for the best laptops under 300 dollars. These budget laptops are perfect for someone who wants a low-cost laptop for web surfing, word processing and watching movies. Don't expect the fastest computers or anything powerful, you won't find it in this category.
They are usually good for a budget business laptop or for a student that needs to take notes in class, research on the internet and write his papers. If that seems to be your needs, these laptops under 300 dollars will offer great value for little money. You should forget playing games or doing anything that requires a powerful computer like graphic design, video editing or 3D modeling. In that, you might want to take a look at laptops around 400$ for a little more power.
We choose the best laptops under 300$ based on two criteria: the built quality and the performance. At 300 dollars, the built quality is seldom premium, but the laptop still should not feel cheap and should be able to last a few years. The performance will be decent and you will be able to smoothly navigate the web, write letters and watch movies.
For 300$, you'll have a good quality laptop that is powerful enough to surf the internet, for movie watching and word processing.
Since they serve different functions, we separated the laptops around 300 dollars in three categories. The Windows based laptops with a screen of 13 to 15″ are for someone who wants a regular laptop at low cost. The Windows laptops under 300$ with a screen of 10 to 12″ serve as small or mini laptops for someone that wants portability and that doesn't need a big screen. As for the Chromebooks, they are perfect for someone who wants a fast computer to surf the web, use Google apps and that has an internet connection most of the time.
Here's our updated list of good laptops under 300 dollars. We listed them in three sections (click to jump to section):
Best Windows Laptops under 300$ – 13 to 15″
1 – Acer Aspire E5-573-P0DP
The ACER Aspire E5-573-P0DP is a beautiful white laptop under 300 dollars with a screen of 15″. Acer has the reputation of building laptops with a lot of features for a very reasonable price and it shows with this laptop. It has a great design, a decent 15" screen and huge 1TB hard drive to store all your files. With a 1.7GHZ processor and 4GB of memory (that you can expend up to 16), it is powerful enough to do your daily task and to run Windows 10 smoothly. Definitively our #1 choice for a laptop around 300$. Read the full review of the ACER Aspire E5-573-P0DP.
2 – Lenovo Ideapad 100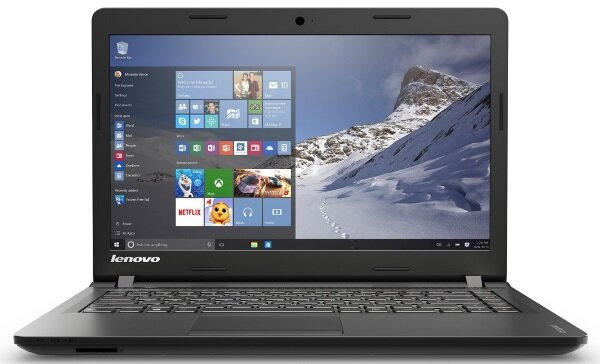 The Lenovo Ideapad 100 is a great choice for a laptop under 300$, you get a lot of value for the price. With a 15" screen, it is quite lightweight for this laptops category and has the classic Lenovo design; some like it, some find it too simple. Running on Windows 10, it's equipped with a 2.1GHZ Pentium processor and 4GB or RAM so it's powerful enough for movie watching and office work. It also comes with a 500G hard drive and that'll be big enough for most users. The battery life might be shorter than the competition though…
3 – Asus VivoBook X540SA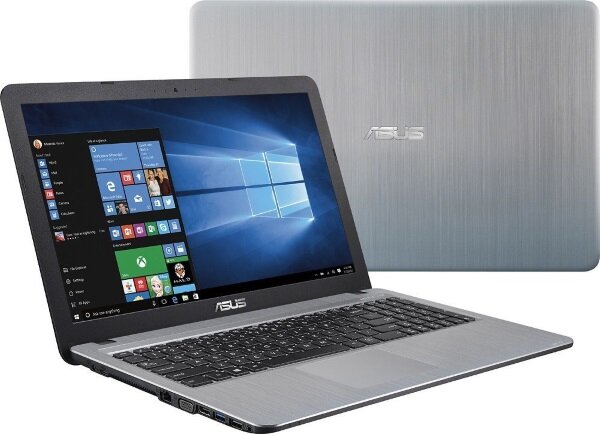 The Asus VivoBook X540SA has a nice design in silver color. While not the most powerful, it is quite decent for the price with 2.7GHZ Pentium processor and 4GB of RAM. The battery should last a little less than 4 hours – manufacturer says 5 hours, but we all know they exaggerate! – which is quite good for a laptop under 300$. For the price, this is a good laptop for everyday task and watching movies.
4 – Acer Aspire E5-521-24P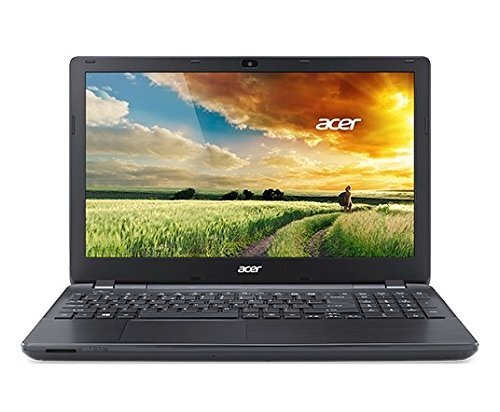 The Acer Aspire E5-521-24P is a good choice for a laptop at less than 300 dollars. With its good 15" screen, AMD processor and 4GB or memory, it's a good choice for movie watching, web browsing and basic office tasks. It has a simple cute design, the system is quiet and the battery last quite long. Good choice for a student that needs a laptop to take note and do his homework.
5 – Dell Inspiron i3552-5240BLK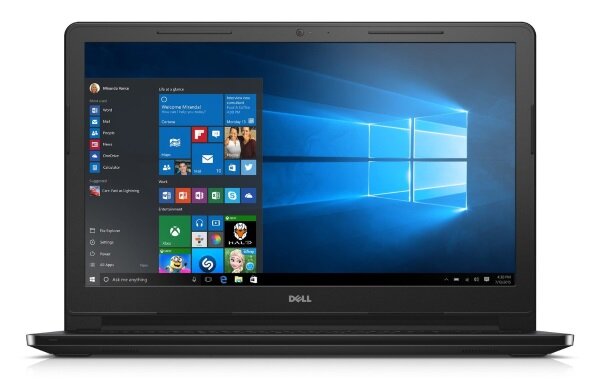 At less than 300$, this Dell computer is a good purchase. While it's not the most solid laptop they're making, for the price you get a decent 15" laptop with good performance – Pentium 1.6gh and 4GIG of RAM – and a decent screen. I'm not making any use of a DVD drive anymore, but if you are, note that this particular version doesn't come with one. Tips: as soon as you get it, remove the 'bloatware' that comes with it, this way it'll be much faster.
Best Laptops under 300 $ – 10 to 12″
1 – Lenovo 11e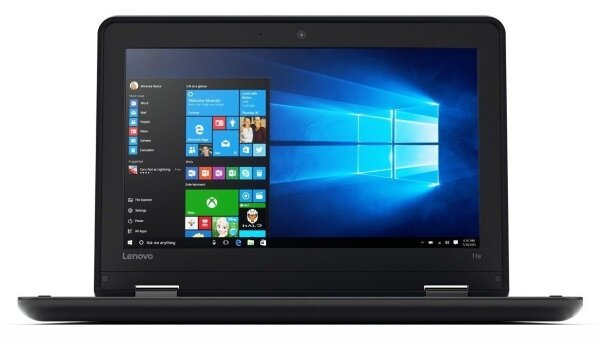 The Lenovo 11e is an ultraportable notebook that has some of the best features for a laptop under 300$. Equipped with an 11.6" screen, AMD processor, 4GB and a 120GB SSD hard drive, it has a great build quality and perfect for people on the go that needs a strong computer that will last. The keyboard is great, the screen is bright and it will run Windows 10 smoothly for basic tasks. It is definitively our #1 choice in this category for a Windows notebook under 300$. (read our complete review of the Lenovo 11e for more information)
2- Lenovo flex 3 11.6"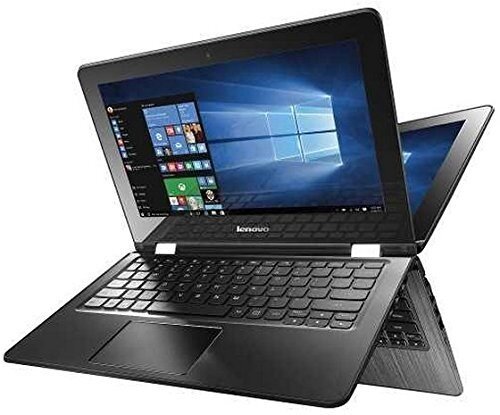 At 3 pounds and with great aesthetics, the Lenovo Flex 3 is definitively a great choice for someone that wants portability and style. As with his bigger brother, the Yoga, the Lenovo Flex 3 11.6" is a touchscreen laptop that offers 4 modes to work with: laptop and tablet, tent – perfect for watching movies – and stand mode. The screen and sounds are not that great, but should be expected for a Windows laptop under 300$. Performance is decent with its Celeron processor and 4GB of memory and battery life is great at around 7 hours.
3 – Asus Transformer 10 T100HA-C4-GR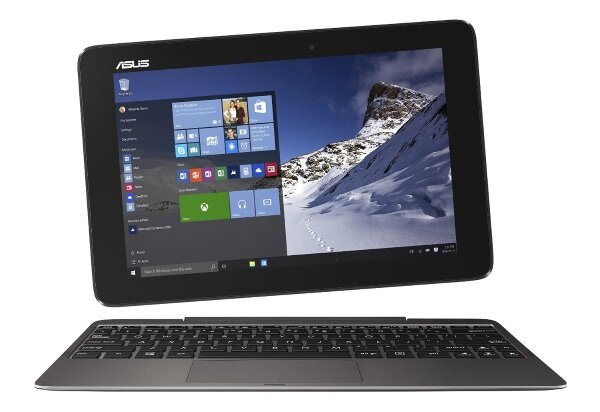 The Asus Transformer 10 is a good choice for someone who needs portability and likes the flexibility of having both a laptop and a tablet. While not as good as the others in this list, it's still a good choice for someone that needs an ultra-light convertible touchscreen laptop. The keyboard detaches from the screen to convert to a tablet when needed. The downside might be the keyboard and the poor sound quality, but otherwise it is a good choice.
Best Chromebooks under 300$
1 – Acer Chromebook 14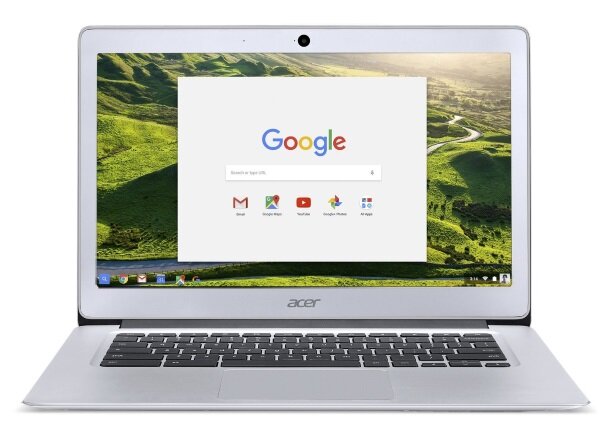 The Asus Chromebook 14" is a beautiful all aluminium laptop that is perfect for basic daily task as web surfing and office use like word processing and emails, etc. It has a great 14" HD screen (1920×1080), something you will seldom find on other laptops in this list. It's of course not the most powerful computer, but it comes with 4GB of memory and a 32GB hard drive, more than other Chromebooks on the market. It's perfect for a student that needs to take notes at school and use the internet thanks to its lightweight design – less than 3.5 pounds – and long battery life – 10 to 12 hours. Our #1 choice for a Chromebook under 300$. Read our complete review of the Acer Chromebook 14.
2 – Toshiba Chromebook 2 CB35-B3340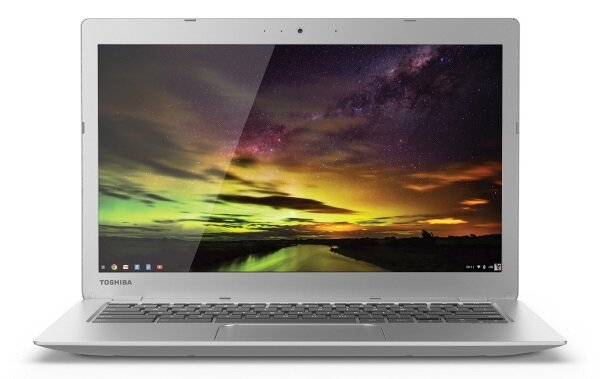 The Toshiba Chromebook 2 is a nice looking Chromebook equipped with a 13" HD screen (1920×1080). It has 4GB of RAM like the Acer Chromebook but has a smaller hard drive at 16GB. Also, the frame is in plastic, which makes it feel a little cheaper. But for a laptop at less than 300 dollars, it is still good. Like other Chromebooks, it comes equipped with free online storage from Google and boots very fast. It also has a quite good sound system for a computer of this price. Another laptop under 300$ perfect for web browsing and basic daily tasks.
Erik is the owner and main editor of lptps.com. He has been working in computers and information technology for more than 20 years. He's a business analyst, developer and avid traveler.