There are plenty of places from where people buy their laptop these days, but in case you are little tight on budget and are looking for an affordable laptop then you definitely want to buy your laptop from some online store since they give you a nice discount on electronics. Recently I posted a list of best new laptops under $300 and I can see that many of my readers appreciated that post and have gotten best affordable laptops for themselves, so in case you have a little more than $300, like $400 then here in this post you're going to find pretty good laptops that you can buy for around $400.
Anyways, if you decide to buy a laptop that costs less than $400, then you have to understand that these kinds of laptops are not built for HD games, heavy applications or any other stuff that requires high usage of processor. But you can do your normal work like word processing, browsing internet, music, etc. In this post we are reviewing ten best new laptops that you can buy for under $400 and of course you can use them for long enough since they all are manufactured by a top class laptop brand.
Have a look at best laptops under $400 in 2015
1. HP 15-g012dx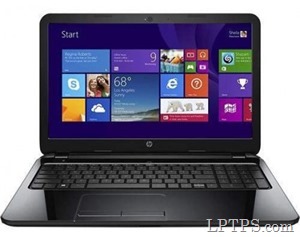 This specific laptop from HP is definitely the best laptop you could find for under $400 in 2015 and comes with surprisingly high-end specifications such as AMD Quad-Core A8 processor, Windows 8.1, 4GB DDR3 RAM, 750 GB HDD and AMD Radeon R5 graphics card. It's kind of difficult to find a laptop with these kinds of specs for such price. I would highly recommend this laptop for watching HD videos, pictures and movies. Its crisp and bright screen makes sure you watch everything extremely clear. Performance is simply unbelievable since its processor AMD Quad-Core can be just little better than Intel Core i3 and even 4GB RAM contributes well to when it comes to performance.
2. ASUS Transformer Book T100TA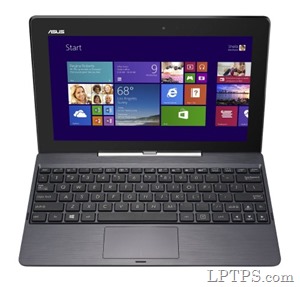 The ASUS Transformer Book is certainly one of the best laptops under $400 and has been declared as the best touch screen budget laptop in 2015. It packs a detachable keyboard, Full Windows 8.1, Microsoft Office for Student and Home 2013, Intel Quad Core Processor, 2GB RAM, 64 GB SSD and 11 hours of battery life. Well, what more do you want for $350? I have personally used this laptop for more than a month and I was totally satisfied with its performance and touch. Currently this netbook from ASUS is available in 3 colors, red, grey and white. My favorite features of this laptop are its price, performance, responsive touch display, bright screen and great hardware.
3. Dell Inspiron 15 i15RV-954BLK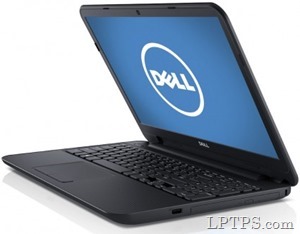 The Inspiron series from Dell laptop brand has manufactured some of the finest laptops in the world and if you're looking for a budget laptop under $400 then the Inspiron i15RV is certainly the best option. This 15-inch Dell laptop is clearly one of the best options for people who want a reliable yet solid laptop for decent price. When I first checked out this notebook I was very much impressed by the design as well as performance. Other than that it functions extremely well and just about everything including battery life was satisfying. This laptop is great for all day basic work and I would not recommend it to people who want to use it for gaming, video editing or any other heavy tasks.
4. Toshiba C55-A5281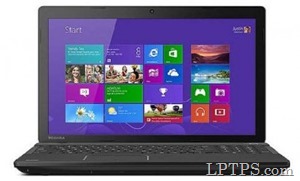 The Toshiba C55 is yet another one of the best budget laptops under $400 in 2015. It can effortlessly beat any other laptop in this list when it comes to performance. Most of users are also happy with its design and thinness. Speakers and battery life of this laptop are kind of average but still good. Currently it's priced at exact $400 and is completely a value for money laptop. Its insides include 6GB RAM, 750 GB HDD, Intel Pentium processor and Intel HD graphics. Overall, it's a great laptop for $400 and its best features are slimness, low weight, HD display screen, performance and of course price.
5. Lenovo ThinkPad Edge E545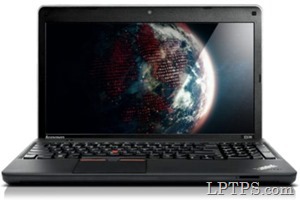 Lenovo has always been one of those laptop brands that ultimately stand out of crowd with its innovative features and solid hardware. The ThinkPad Edge E545 is among the most popular and best-selling laptops in 2015. When I first checked out this notebook I was surprised with its quality display and fast performance. It packs AMD A4 processor, 4GB RAM, 320 GB storage space and Windows 7 Professional. Most of consumers are happy with Windows 7 since there are no complaints about it. All in all, I would say it's a best laptop for professionals and with business design it should suit to just about anyone.
6. Dell Inspiron i5748-1143sLV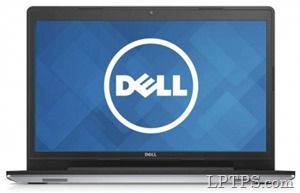 The Dell Inspiron i5748 is a 17-inch budget laptop that can be bought for around $400 and is currently the best 17-inch laptop under $400. It's one of the best looking laptop from Dell and can't be compared with others in this post. Best feature of this laptop is definitely its battery life of 5 hours which is extremely good for a laptop of this size. Other than that, it's kind of slim and even lightweight which is another rare feature. Its specifications are Intel Pentium processor, 4GB RAM and 500GB Hard Drive. Overall, price is just right for this kind of laptop and if you're a movie freak then I'm sure you're going to love watching movies on a 17-inch display.
7. Acer Aspire E5-571-37SY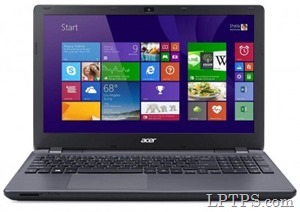 This 15-inch Acer laptop is a perfect device of school and college students looking to buy an affordable laptop. Its powerful hardware makes sure that you complete your all projects and work on time. It's a lot like its previous models when it comes to slimness and design. Its specifications are unbelievably great such as Intel Core i3 processor, 4GB RAM, 7 hours battery life, Intel HD graphics 4400, Windows 8.1 and 500 GB Hard Drive. Well, only reason that this laptop is not on top is its brand Acer, which is kind of decent. Other than that, the laptop is extremely power saver and packs all the latest hardware.
8. Lenovo B590 59410452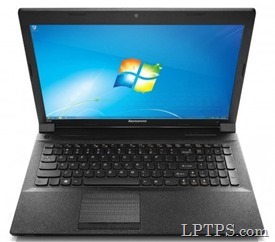 People who choose not to spend a large amount dollars on laptop can check out this particular device from Lenovo. Even if it is not the most effective laptop it but can handle most of your daily tasks such as browsing, checking mails and word processing. The notebook does not seem unfavorable nevertheless you can't really compare it with other top metal bodied laptops. The reduced heating and noiseless interior will be beneficial if you're working in a quiet surroundings and also frequent typists will love working on its premium keyboard. It comes with Intel Dual-Core processor, 4GB RAM, Windows 7 Premium and 500 GB Hard Drive. Overall, it's a good laptop even for casual games and I'm sure ordinary users are going to love it.
9. Acer Aspire V3-111P-C9Z3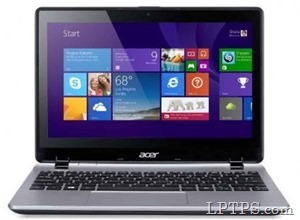 The Acer Aspire V3 is one of the latest laptops under $400 and is a perfect all-rounder budget touch screen laptop. The 11-inch laptop features 4GB RAM, 500GB HDD, Intel Celeron processor, HD Intel graphics, 7 hours of battery backup and Windows 8.1. It's designed extremely well and with shiny aluminum body it's very much eye-catching machine. The Aspire V3 is highly recommended for basic daily work such as watching movies, editing documents and browsing internet. The device is extremely lightweight and can be carried around anywhere without much efforts. Overall, I would say it's a perfect laptop for students and professionals who have to keep moving from one place to another.
10. HP 2000-2d24dx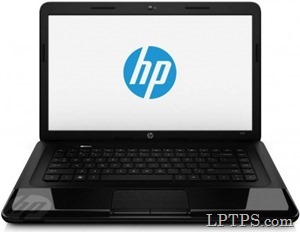 HP laptops are known to be the best budget laptops and even on our last spot this is one of the best laptops under $400 in 2015. This 15-inch laptop comes with plenty of decent specs such as Intel 2.50 GHz processor, 750 GB hard drive, 4GB RAM and Intel Graphics. Well, I believe this is very impressive for this price tag and it should accompany you with all your regular tasks. HP brand has been one of the recognized laptop brands for a while now and their customer support is really great. Everything within this notebook is awesome including its battery life and display screen. Only downside I found is that it's little bit of bulky but that just might help you to play most of the light games like Team Fortress 2, Minecraft, etc.
Yeah Sam, I'm pretty sure about their prices but you can check them yourself, I have just added the buttons to check the prices of each one of those.

Been using Samsung Series 3 notebook for more than a year now and never had even a single issue with anything including audio quality which is not that great in laptops that come for around $400.. anyhow, since there are notebooks on top on that then they must surely be amazing too.. anyways, not sure about ASUS notebooks in this list.. but nice article mate, thanks..

Am I the only one here who considers Windows 8 as a worst OS? It's a disaster.

What a joke, especially since the one before and after it have windows 8 and its hardware is horrible. And your BEST laptop for under 400 with "The AMD E-300 (codename Zacate) is a dual core processor for small notebooks and netbooks. It offers a relatively powerful integrated graphics card and a single channel DDR3-1066 memory controller."

Arguably the best laptop for under 400 is what you've listed as number 5

ASUS K55n-DS81 with a 1.9GHZ turbo to 2.8GHZ Amd QUAD CORE (although really a dual core it funtions as a quad, I don't fully understand where that works but I imagine its similar to intel's hyperthreading techology.) with a better GPU than intel's HD 4000

(as an example I was able to play mechwarrior online at a steady 20 frames per second with an the intel, which runs on cryengine 3, so better than that.)

Asus does shit work on their machines though, don't expect to be using the trackpad if you buy it

I don't do anything other than Office and browse the internet. I don't need anything special for gaming or anything else. Any recommendations on laptops for these purposes that's cheap as possible?

I won't say much but ASUS K55N-DS81 is your best option.

Hey, Thanks for the great post! Right now I'm running a 2006 Toshiba, And I really need to upgrade… The only thing is that I have a limited budget, and I need a computer that can handle the Corel Draw editing software… I think the computer I have Is considered a netbook… but it still seems to handle corel just fine… So which one of these do you think I should look into? I also do lots of website creation, so I need something that is fairly fast, that can handle quick internet browsing…

Thanks again!

Is there any inexpensive laptop on this list or another style one that you would recommend for web designers?

Great list of Laptops under $400! HP Laptops are certainly very much reliable and just like you I'm also a big fan of latest laptops and technology gadgets.. Let me know your email address so we can discuss about tech news.. it surely will be beneficial for both of us..

Hi,
you are doing a great job. can you suggest me a laptop for browsing and using eclipse?
That's all i do.
Thanks in advance!

Your requirements are nothing and real simple for any laptop, you can simply choose any laptop that comes for around $400 and it should work well for browsing and eclipse.

Hi,
I'm a sophomore high school student in need of a new laptop and my dad is letting me pick anything around $400. I use chrome and itunes often, but I also use Autodesk Maya and Autodesk Sketchbook. Occasionally for projects and such, I use powerpoint and word too. But my main requirements are a laptop that's good with browsing and has a fairly good audio. I'd like something that lasts as well as I;ll be using this for a long time to come. What would you recommend?
Thanks, and very informative blogpost by the way.

Number 4 ( Toshiba C55-A5281) would be the best for you.