Nowadays a laptop is an essential need for any individual, whether it is a student, employee or a business owner. And affording a laptop these days is not really a big deal because there are many top laptop brands that are offering their best laptops for around $300 in 2015. This is great news for people who can't afford expensive laptops. Laptops under $300 are usually between 10-15 inches and they are mostly known as budget notebooks. These kinds of notebooks may not be able to replace your desktop computer, but they can be extremely good for using basic computer features like internet surfing, project work, typing, music, movies, and so on.
Right now laptops under 300 bucks are getting lots of attention and that is not just because of its price but also because of their specs which are usually somewhere between 1-2 GB RAM, 160-320 GB hard disk space and other regular specs except processor which is not that great in budget laptops. They can surely be anytime better than Android tablets which can run only limited number of applications. Best deals of laptops under $300 can be certainly found on the internet because online sellers sell them for a lot cheaper than local stores because they don't really have to pay shop rent or salaries to their staff. Also you should not expect to run high resolution games, graphics designing or video editing in these kinds of low budget laptops. Anyways, so let's check out the best and new laptops you could buy online for less than 300 dollars in 2015.
Check out the best laptops under $300 in 2015
1. ASUS X551MAV-RCLN06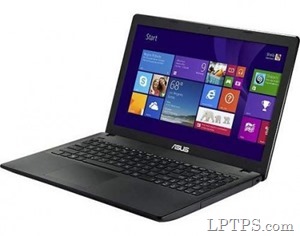 The ASUS X551MAV is a 15-inch laptop that comes with an Intel Celeron processor of 2.16 GHz, 64 bit Windows 8.1, 4GB DDR3L RAM and 500 GB storage space. I have listed this as the best laptop under $300 in 2015 since its price beats just about any other laptop with these kinds of specifications. Well, this laptop from ASUS even includes a DVD burner which is extremely rare for a laptop under $300 and also it's one of the lightest laptop ever made by ASUS. It can be quite suitable for businessmen, college students and even designers. So if you're looking for a good performing and lightweight laptop then this is exactly what you need.
2. Dell Inspiron i3531-1200BK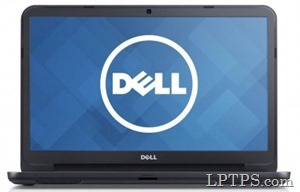 The Dell Inspiron i3531 is among the most popular laptops of 2015 and can be bought for little less than $300. It's especially designed for performance and can be a perfect notebook for college students and professionals. The best features for this laptop are certainly its simplicity and mobility. It can also handle light HD games like Minecraft and GTA but that would be all. I have checked the reviews of certified buyers and 98% of users are satisfied with it. Overall, it's a nice budget laptop with attractive design and decent specs like Intel Celeron processor, 4GB DDR3 RAM, 500 GB HDD and Windows 8.1.
3. HP 15-f009wm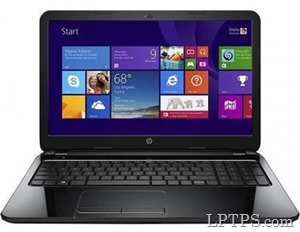 The HP 15 series is well known for delivering reliable budget laptops and this one specifically from HP is the latest budget laptop with high-end specs. It packs AMD Dual Core processor, 4GB DDR3 RAM, Windows 8.1 and 500 GB HDD. Best feature of this notebook is definitely its graphics card which is AMD HD GPU 8210 which might just handle plenty of latest games. This 15-inch laptop is basically an option for people who are looking for a decent laptop with good price and professional look. Overall, it's an amazing laptop with great graphics and quality so if you're looking for something that'll be able to play your HD movies or games then I'd highly recommend you none other than this one.
4. Toshiba Satellite C55-A5105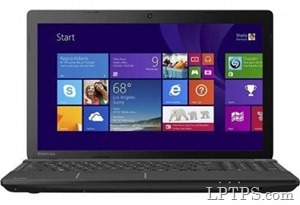 Laptops from Toshiba brand are usually known for delivering standard hardware for low price and the Satellite C55 is no exception. This 15-inch laptop can be a great option under the category of laptops under $300 and one can easily do their regular tasks on it including light games. I know this notebook can be a little bit heavier than others in this list but most of its weight is added due to DVD drive and full size keyboard. Its battery life is kind of decent and can help you watch movies while you're travelling or are out of electricity reach. Overall, it's a decent option that could handle your work and comes with Intel Celeron processor, 500 GB HDD, HD Intel graphics and 4GB DDR3L RAM.
5. Dell Inspiron i15RV-1909BLK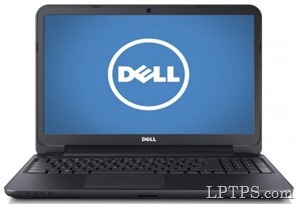 From always Dell has been one of my favorite laptop brands due to their hardware quality and customer support. The Inspiron 1909BLK is a 15-inch budget laptop and I can guarantee you that it's a total value for money. Looks of this notebook are quite stylish and display screen is crisp yet bright. In last few months many people have bought Chromebooks for their basic stuff and due to their limited budget. However, this notebook from Dell Inspiron series is a total Chromebook killer and is better at just about any feature. It comes with 320 GB 5400 rpm HDD, Celeron-2955U Intel processor, 4GB RAM and Windows 8. If you're even thinking about getting a Chromebook for yourself then simply forget it and this is exactly what you're going to need.
6. ASUS K200MA-DS01T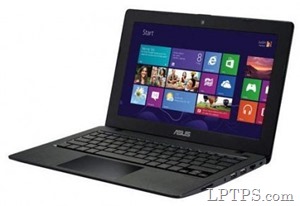 The ASUS K200MA is 11-inch touch screen laptop that comes with great specifications such as 500 GB storage, 4GB RAM, Intel BayTrail Dual Core processor and Windows 8.1. Well, to be completely honest this is too much in a laptop that costs less than $300. The battery life is awesome as well and it can effortlessly last for more than 6 hours. It's a perfect notebook for students living in hostel since they can video chat with their family, browse internet, watch movies, etc. The only downside of this device is its keyboard which is kind of small and can be a problem for people who are used to use large keyboards. Overall, it's the best 11-inch laptop under $300 since at this price you simply won't find any touch screen laptop with these kinds of specs.
7. Toshiba Satellite C55-B5298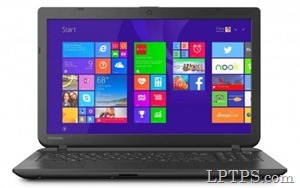 Here comes another laptop from Toshiba Satellite series which certainly delivers performance and a total value for your money. The Satellite B5298 is a 15-inch laptop and definitely the top performer in this list of best laptops under $300. Its design can be a bit of bland and clear with no show off or anything and I'm sure businessmen and professionals would really appreciate that. Its specifications are Intel Celeron processor, 4GB RAM and 500 GB hard drive. Current price of this notebook is around $280 and I believe it offers great value. It includes pre-installed Windows 8.1 and all drivers required which can be a real time saver. Other than that, it's a quite thin laptop unlike other older versions of Toshiba laptops.
8. Samsung Chromebook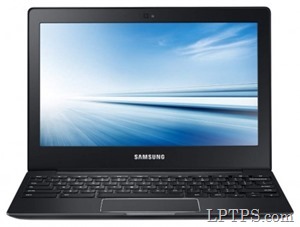 Lately many people prefer notebooks over chromebooks due to huge price drop in laptop market but still chromebooks are a good option for people looking for mini laptop that can be quite easy to carry around. The Samsung Chromebook 11-inch can be a good option as well for people looking to buy a laptop under $300. It's quite light to carry around and comes with Google's OS Chrome which has all basic applications for your daily tasks. Battery life is exactly what for chromebooks are known and this one specifically and deliver about 7 hours of battery life. All in all, I would recommend it to everyone who is looking for a budget laptop and looks of this machine are not simple as any netbook but totally like a professional laptop.
9. Hp15-g070nr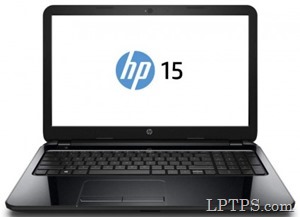 This 15-inch laptop from HP is especially built for people who want a simple yet effective laptop for an affordable price. For this price, it's a great deal and can be a perfect machine for people who simply want to do basic stuff like watching movies, playing light games, internet browsing, videos, etc. Its insides contain AMD E1 processor, 4GB RAM, 500 GB HDD, 6 hours battery backup and Windows 8.1. For this price, performance is extremely good and this notebook has been designed very well for ordinary users. Overall, this is the best you could find in market for this price and it's lightweight, reliable and fast.
10. Acer Aspire E3-111-C5GL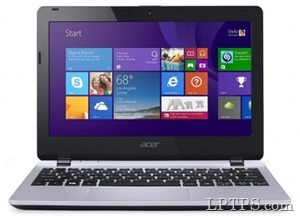 Acer is a well-known laptop brand and is kind of popular for delivering high-end laptops with great quality and design. The Aspire E3-111 can be a great budget laptop and is lot better than netbooks. When it comes to performance, you simply won't find anything even close to this one in the category of laptops under $300 and its hardware include Intel Celeron processor, 2GB DDR3L SDRAM, 5 hours battery backup, 320 GB storage space and HD Intel graphics. Other than all these, you'll find a pre-installed Windows 8.1 and plenty of useful applications. Current price of this netbook is around $220 and even if it does not come with a touch screen it's the best netbook under $300.
Right Manish, you get what you pay for but however ASUS laptops have proven them worth and in case someone is really tight on budget then they can get ASUS Eee PC laptop for under $300.

I recently bought Dell Mini Laptop of Inspiron series for around $250 and if you ask me that's the best laptop you can get for under $300 or well, Eee PC is also a good option.

Hi Nick,
Dell Inspiron Mini must surely be a good laptop since you say so with personal experience, I personally never had any experience with these kind of cheap laptops and netbooks, so thanks for your input. It definitely will be very helpful for our readers to find best laptop under 300 bucks.

Great post Preetam, I ordered ASUS Eee PC (white) from Flipkart for around $300 just after reading your opinions about it, and let's see how it actually is in reality.. will let you know more about it once I get it in my hands..

Thanks for your comment Swaroop and I'd really love to read your thoughts about it since I am about to buy an affordable laptop for my little sister and ASUS Eee PC looks like a perfect option due to 2GB RAM and pretty decent hard drive. And about Flipkart, you've made right choice and trust me you'd be amazed to see how fast they deliver their products.

Most of these are netbooks and in my opinion you can't call them best affordable laptops, but well, what else can you get in $300? I guess these are the only best you could get for that price.

Hello Preetam, nice article you've written here and I am looking for a laptop that comes for around $300 for my little sister.. but still confused about these netbooks.. are they really worth? can they survive 2-3 years? I am not so sure about them and if they're not worth then I can afford to buy a decent laptop under $500.. lemme know your opinion about it..
thanks,
Sagar

@ Sagar, yeah these kinds of netbooks can easily survive about 2-3 years if used appropriately, only problem within these laptops is that they can't handle applications like photoshop, video editors, hd games, etc.. other than that, they are perfect little devices..

I recently bought a laptop from ASUS Eee PC series model no. 1015CX for $250 which comes with 2GB RAM, Dual-Core processor and 320GB hard drive.. but seriously there is something wrong with it, performance is not good as it should be.. all I can do is only browsing or watch movies, etc. I guess that is why they call it a netbook and not laptop.. anyways, lesson learned, for people looking for cheap and affordable laptop out there, always go for laptop, never for netbook..

Hey Preetam,

What do you think of the new version of google Chromebook for $250?

These all devices you've listed under $300 are certainly not laptops but netbooks and I think there's a huge difference between laptops and netbooks.. anyways, if you're looking to buy a decent laptop for around $300 then I suggest you to go with Samsung chromebook.. currently it's the best..

Hi this is jhon, can you please tell me what kind of laptop computer is best for games?

Definitely not the ones that come for $300, if you want a laptop for playing games then you should consider a reliable processor, good enough RAM and a decent graphics card in your laptop.

You need to update this. ASUS has a 15.6″ for $250 w/320gb/4gb mem, at BestBuy and it just came off of sale $11 below that. Toshiba has a 14″ for under $300.

If anyone wants to buy a Black ASUS 15 inch laptop email me back. I'm Looking for $250 since I bought it for $300.

Hi
how about asus 1015 E ?

acer is best overall,thanks for recommending me.

you better watch graphics chip and dedicated video ram, they are too small..

you people better watch out their graphics chip and video dedicated ram, the rest properties can easily be modified but honestly i like acer AS5250..

I'm not really interested on those laptops but asus AS5250 LOOKS GREAT!!!

What about the Dell Inspiron 15, the Toshiba Satellite C55, the Acer aspire E 15, and most of the Chromebooks?

You've made a nice list of laptops here but I think there are plenty of new devices available these days and one can find even better options on the internet for laptops under $300. Also it's a good idea to buy a netbook or chromebook which is really popular these days.

@ Sanket, you're right about new choices available and that is why our team has already started preparing to update this article with latest laptops under $300. Check it out again in 2-3 days to see new devices.

I'm looking for a college laptop. I have had bad experience with HP and Dell because of battery life and overheating, So my question is this…

Which is a good laptop that can run Microsoft Word, Adobe flash player and Windows 8? Also it should be able to run most of the school applications.
I own a chromebook which does not download firefox nor adobe flash player. This is a big loss for me since most of the classes wants us to use them for videos. It is a Chrome OS Laptop and totally limited for school work.
Basically, I would like something faster than a chromebook, it can be little heavier but not much heavy. I don't really care about its screen size whether
it is big or small. And I want at least 4 hours of battery life due to my long periods in class.